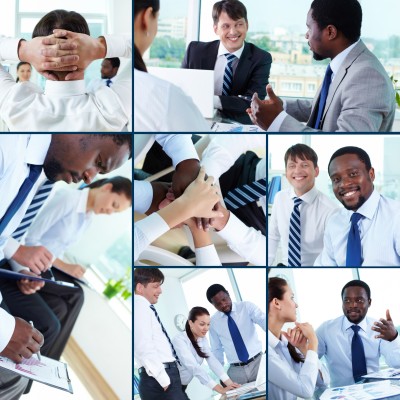 After I left a meeting with one of my biggest prospects recently, I had an interesting thought about the best way to judge a salesperson's credibility. As I was replaying the call in my head (we can't help from doing that can we), I started thinking of all the things I told them they could expect from us if we did business together. I did this because it's starting to look like we will do business and I'm moving from selling mode to thinking about how we'll serve this client well.
Within the same hour, I was preparing for an upcoming visit to one of my best customers and I started to think back to "sales" promises I made to the prospect I was just with. Then it hit me.
I wonder if I would have been able to say the same things to this big prospect, if my best customer was in the room?
Upon reflection, and being as objective as I can, I think I would have largely said the same things. But the thought process helped me to discover a few things where I have been getting sloppy with this good customer. What an important discovery! This inspired me to create a few actions steps to execute morecrisply with the long-time customer.
Think back to one of your most recent big new business presentations and ask yourself, would your best customer agree with what you just told your biggest prospect, if they had been in the room? Be honest about the gaps that might exist in what you promise your prospects and what you are doing for your customers. If you do this, you will have just developed a powerful set of actions to better serve a big customer or perhaps several customers.
Check out our Retention and Results Checklists that will help ensure you are consistently delivering value to your clients.
John Henley is the Chief Operating Officer at The Center for Sales Strategy