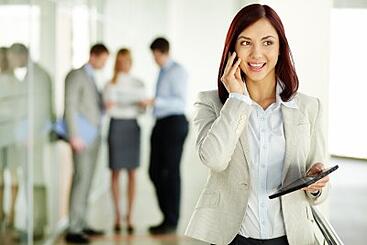 How you are viewed can often be determined by when a buyer wants to talk to you.
If you hear from a prospect only when they need your product or service, they probably think of you as a basic peddler. (Sorry!)
However, if you hear from them a month or so prior to the actual purchase time, they likely think of you as a preferred supplier. They could be calling you early because they like you. It could also be because they are concerned about scarce supplies. That's a good sign.
An even better sign is when you hear from them two months out. That likely means they want to get with you before the plans are fully set, since they know you can contribute at this stage.
Finally, if you are in the loop three or more months out, then Congratulations! You are a key member of their strategic planning team. They want to get your advice and ideas throughout the development of their planning.
Go through your account list and identify those you do business with on a regular basis. Make a note as to when each of your clients typically call you during the sales process. Then think about ways to make yourself valuable and needed earlier in the process.
If you're a sales manager:
Ask your salespeople to make a list of their top ten accounts. Then, determine at what point they typically get called in. It's likely to be very revealing. Finally, work with them on some action items they can do to make themselves valuable earlier in the process.
Download our Trusted and Valued Worksheet to learn more about how you can strengthen your sales strategy and ensure you're included in the buying process from the very beginning.