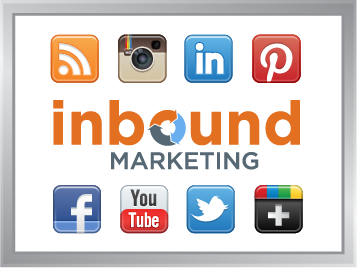 Tomorrow is the first day of Inbound 2013 in Boston, the international headquarters of Hubspot, who is the undisputed world champion of inbound marketing software. It's Hubspot's all-in-one marketing software that powers the inbound marketing efforts of many very successful businesses.
Gathered here at Inbound 2013 will be an amazing cross-section of business owners, marketing directors, media companies and marketing agencies -- all here to learn more about how to create marketing that both clients and prospects love.
If you are interested in following our conversation while we are in Boston follow us on twitter at #cssinbound.
The Center for Sales Strategy is a gold partner of Hubspot and, for the last 18 months, we've been helping businesses implement customized inbound marketing strategies in order to achieve their revenue and sales goals. Not only do we teach our valued clients how to utilize the HubSpot software and incorporate inbound marketing into their business model, but we also utilize these tools ourselves. So, we are especially excited to have a team of consultants heading to Inbound 2013 this year!
To get an idea of what we have in store for this week, check out the Inbound 2013 agenda here. Our goal in attending this conference is to learn even more valuable tips and strategies that will help our readers and clients grow their business. After a week full of learning and connecting with other inbound marketers, we'll be posting a blog summary of what we learned and what we are most excited to share with all of you.
If there is anything you see on the agenda that you want to make sure we look out for, just send us a message or tweet us at #cssinbound and we will be happy to check it out for you. We read and respond to every message we receive!
In anticipation for the week ahead, we've created a list of the top 8 reasons why you need to be using inbound marketing for your business:
1. Inbound marketing allows you to build credibility and take a thought leadership position in your area of expertise.
2. Inbound marketing puts you in front of your prospect and customers at the exact moment they need you not when you need them.
3. Inbound marketing gives you the opportunity to nurture all those interested, but not yet sales ready prospects, and it saves you valuable time by improving sales efficiencies.
4. Inbound marketing offers the opportunity for you to be found online when your next best prospect is searching for answers.
5. Inbound marketing provides you with a way to gather measurable analytics and valuable information about prospects, leads, and current customers - this information helps you to close new business, as well as create and strengthen existing relationships.
6. Inbound marketing provides you and your team with a way to showcase your expertise by writing and creating content, and developing your industry knowledge by being up to date on industry trends and news.
7. Inbound marketing puts you in a position where leads will come to you (in multiple phases of the buying cycle) rather than you having to pursue and seek them out in a traditional, interruptive way.
8. Inbound marketing will help you develop new ways of positioning your outbound marketing message to work in conjunction with your content.
Is your company considering starting an inbound marketing program? Start by developing a sound inbound marketing strategy and by following inbound marketing best practices with our 30 Days to Inbound Marketing Success download