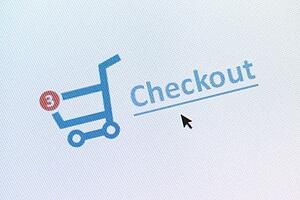 Research has shown that 70-80% of online shoppers are abandoning their purchases in their shopping cart. This started me thinking about how many salespeople are also being left in the shopping cart as their prospects decide to "think it over" and ultimately never buy.
The Marketing Mind Blog did an excellent job of covering the retail marketing implications of this trend. The research cited that a consumer can have many reasons to wait to complete an order including shopping anxiety, comparison shopping, and wanting to read reviews. Looking at some of the reasons consumers are hesitating can help you understand why your prospects may not be completing the sale.
Here are a few lessons that can be applied to B2B salespeople in closing the sale:
Looking at our own buying habits is always a great place to understand the buying behavior of our own clients and prospects. Addressing the 5 areas above will help keep you from being left in the shopping cart.


If you manage a sales team, you need to ask these questions.
Download this .pdf to help you assess your sales organization.