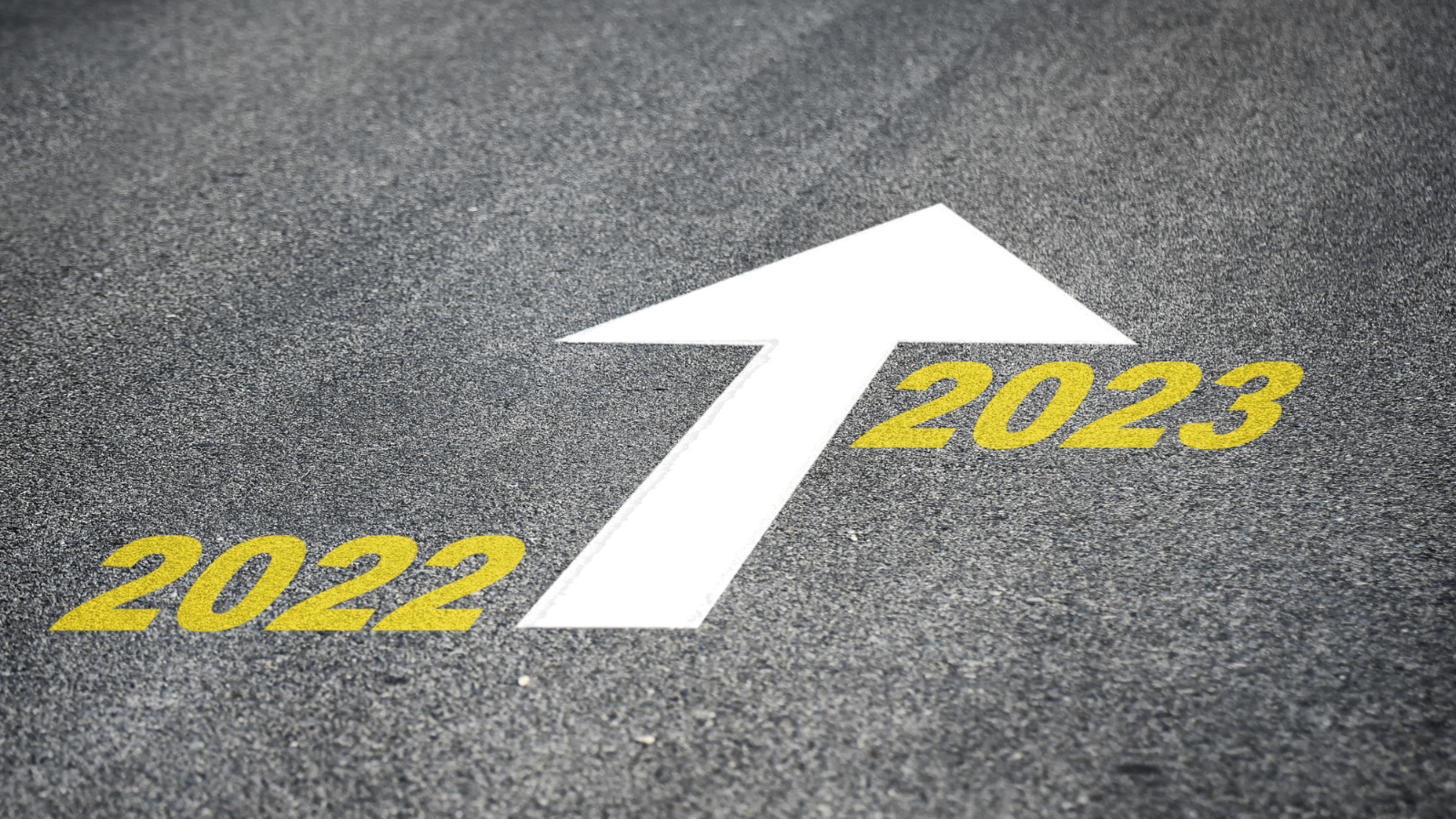 Congratulations! You've (almost) made it through 2022, and a New Year is upon us.
Over the past few years, businesses have undergone many unforeseen challenges and changes. With all the 2023 business predictions being published, there's no sign that these changes and challenges will slow down.
Although dealing with the aftermath of the pandemic, economic challenges, and technological changes, 2023 still presents significant growth opportunities for organizations.
Below are predictions from our team of experts to help sales organizations remain agile and seize opportunities in 2023.
Bold Predictions for 2023
Company Culture Will Be Top Priority
Flexible Schedules Will Boost Employee Productivity
There Will Be Less Lone Wolf Selling
Data Will Become the Base of Decisions and AI Will Change Communication
Having a Targeted, Systematic, Focused Approach Will Win More Deals
Company Culture Will Be Top Priority
In 2021, we predicted, "Companies will be more intentional about building a culture of engagement, knowing that this reduces regrettable turnover, increases productivity, and improves key customer retention. They'll recognize that if their people aren't actively engaged, they're not going to activate their talents and reach their full potential in the job."
Reflecting on this prediction and the current workforce, we've seen that in order to truly thrive in today's workforce, it's crucial to have a strong company culture.
"In an effort to put great distance between themselves and the "quiet quitting" trend of 2022, company leaders will make company culture a top priority and commit to creating a workplace in which their people thrive," Beth Sunshine, SVP/Partner, Employee Engagement Specialist, and Culture Coach predicts. "Rather than only measuring employee retention (who physically shows up for work), they will measure employee engagement (who shows up with their sleeves rolled up, emotionally committed to the work they're doing)."
The best organizations to work for are the ones that are the most intentional. They recognize that their company culture directly impacts their employee retention, productivity and revenue, and customer happiness, so they make it a priority.
"As Generation Z joins the other four generations in the workforce, they will bring new ideas and values with them," Beth states. "As a result, workplace cultures will continue to become more accepting of diversity and more focused on the unique needs of each employee. Strong management will be more individualized than ever before.
"Companies that don't invest in culture and engagement will see a higher turnover of employees," Matt Sunshine, CEO of The Center for Sales Strategy, predicts.
Elissa Naufal, Director of Sales, also predicts, "Companies who were impacted by leadership changes at every level will need to focus on collaboration, communication, and a north star to ensure business goals are realized."
Flexible Schedules Will Boost Employee Productivity
Early 2020, we predicted, "Companies will continue to become more flexible with how they manage their work environments offering flex time, remote work opportunities, and other features that attract top talent and offer the promise of a compelling work-life balance."
One of the most significant changes in 2020 was the sudden shift to a work-from-home status. Many organizations expected a few weeks of working from home and then a normal return to an office environment. We're now going strong into year three!
"We'll focus on when, just as much as where, we work," Kate Rehling, Talent Analyst/Engagement Specialist, predicts. "Employees will continue to push for more flexibility. This may include a four-day work week, flexible hours, and more asynchronous work. According to Future Forum, flexible schedules can boost employee productivity by nearly 30%."
Flexible work schedules benefit both employees and employers. For employees, they can offer more control over their work-life balance and can make it easier to manage other responsibilities, such as childcare or caring for elderly family members. For employers, flexible work arrangements lead to increased productivity, lower overhead costs, and the ability to attract and retain top talent.
"Companies will need more flexibility and fewer fixed expenses, which means the gig economy will continue to grow, and we will see increasing demand for freelance and outsourced contract work," states Beth Sunshine.
There Will Be Less Lone Wolf Selling
Part of the reason sales talent is so rare is because employers have traditionally expected so much of salespeople.
B2B sales organizations have been built around the lone wolf sales model. The type that works entirely by themselves, taking responsibility for every aspect of the sales process from finding and qualifying prospects to ongoing client satisfaction and everything in between.
"Sales departments will become more structured and focused," Matt predicts. "There will be less lone wolf selling, where the salesperson does everything to a more organized team approach to drive performance."
When you staff each step of the sales process with specialists, it's far easier to find exceptionally talented people to handle those roles.
Lead finders.
Lead nurturers.
Appointment setters.
Needs analysts.
Solution tailors.
Long-term relationship managers.
There are many benefits to moving away from the lone wolf model; finding great talent is just one! However, as Matt also predicts, "While recruitment of new salespeople and sales leaders will always be important, the retention of key people will rise to the most important thing."
Data Will Become the Base of Decisions and AI Will Change Communication
In the past, we've witnessed situations where even if you have access to the best and greatest data, decisions are still made based on gut instincts. In most cases, this method has been proven detrimental to businesses.
With this in mind, Matt predicts that in 2023, "More business decisions will be made based on data versus just a gut feeling."
As Greg Giersch, SVP/Client Experience, also advises, "Use the past as a guide sparingly. Sure, history tends to repeat itself, but 2023 will be filled with "we haven't seen this before" moments. A recession is being taken as a given, yet inflation, interest rates, and job growth are not always following the old scripts."
When looking at technological advancements, such as AI, Trey Morris, Senior Consultant, predicts, "AI will change how Account Executives Communicate - with the launch of the latest AI Chatbot, ChatGPT, companies and salespeople have an incredibly powerful tool to improve their communication with clients and audiences. ChatGPT is a game changer that will allow reps the ability to write better emails, valid business reasons, and even more impactful scripts all in seconds rather than minutes or hours."
With the increased use of technology, this could lead to changes in the way businesses operate and the types of skills that are in demand.
Having a Targeted, Systematic, Focused Approach Will Win More Deals
"Marketers who work more closely with sales leaders to ensure they have a targeted, systematic, focused approach that keeps revenue goals head of activity will win more deals to key prospects at a faster pace," Elissa predicts.
Many of us agree — a recession is coming.
"But that doesn't mean salespeople are destined for a down year," Trey states. "It just means they will have to pivot the categories they are calling. There are dozens of business categories that actually do well during a recession. Find them and start talking to them right now!
Conclusion
It's difficult to predict with certainty how businesses will change in 2023, as there are many factors that can influence the business landscape.
As Greg states, "New challenges and new opportunities with the economy will require being open to creative, untried solutions. While a slowdown would shift power in favor of employers, the hybrid workforce and work arrangements will continue to need to be addressed. The glass will be half-empty and half-full in ways we may not recognize from past business cycles, so look to what is really happening, as much or more than what is being predicted to happen."
Elissa also adds, "Companies who saw accelerated growth in 2023 will see more growth in 2023; however, the ones that focus on process, performance metrics, and engagement will have a substantial edge over their competitors."
Overall, it's important for businesses to be adaptable and open to change in order to stay competitive in the rapidly evolving business environment.