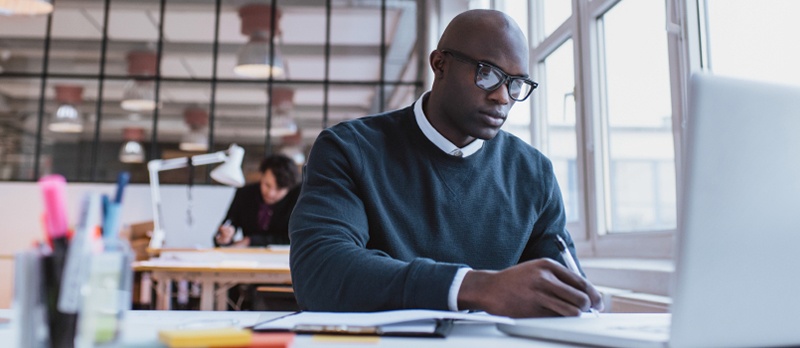 School is now in full swing, and watching my kids adjust to new schools this year reminds me of what it felt like to start a new sales job. There's always a transition that includes many different learning curves. In middle school, the transitions and learning curves include a change in class structure, multiple teachers and curriculum, new extracurricular commitments, and social pressure. With a new sales job, the transitions and learning curves include embracing a new culture, learning to meet the expectations of new leadership, taking on new functions within a sales job and social pressure.
One of the best ways to ease the pain of transition is to offer new sales hires training—training in areas that help introduce skills needed or training for existing salespeople to enhance skills they may have already developed but can always improve.
A "deep dive," into training at the onset may not be the best approach to helping new hires improve sales skills. As I watched one of my middle schoolers attempt to cram for a test on rock formations, using a 5-page study guide, I saw a poor test grade in her future. She simply could not remember it all!
Cramming is a recipe for disaster. It's just not possible for someone to retain the most important information in a short amount of time with little application. Which is why including online short courses for learning could be a solution that makes new sales hires (and middle schoolers) more comfortable.
Here are the top 3 reasons why an online course may answer your sales training woes:
1) Even the best athletes get 1:1 training. Offering online courses can be a cost effective way to help provide salespeople with new or refresher sales training on topics that mean the most to their professional development. It allows for management to provide an "on demand," training solution for a large sales team that doesn't take them "off the streets."
2) Self-paced controls the dosage. Not all sales people learn things rapidly. To help each person learn at his or her own speed, some short courses provide the opportunity to rewind and repeat course content. My middle schooler gets so frustrated that she can't read as fast as her classmates. She needs to take the time to re-read passages in a novel. Someone like her would value a self-paced course where she doesn't feel the pressure to understand or comprehend the topic at hand the same way a group training might.
3) Chunked learning is proven successful. As humans, we can only take in so much. Put someone in an all-day sales training and the feedback may be, "That was a great training session, but my brain is fried." Short courses allow for smaller doses of great learning opportunities, and therefore will lead to better retention long-term.
Regardless of the training you provide, it's important to provide digestible doses of topics within sales that follow a sequence designed to reinforce positive behaviors and productive activity within the sales process.