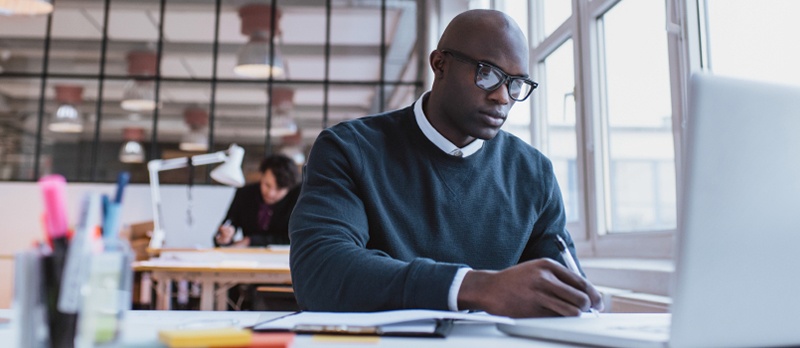 When you start a new sales job, there's always a transition that includes many different learning curves. You learn how to embrace a new culture, learn to meet the expectations of new leadership, take on new functions within a sales job, and then there's the social pressure.
One of the best ways to ease the pain of transition is to offer new sales hires training—training in areas that help introduce skills needed or training for existing salespeople to enhance skills they may have already developed but can always improve.
Advantages of Online Learning
A deep dive into training at the onset may not be the best approach to helping new hires improve sales skills.
Cramming information in at a fast pace is a recipe for disaster. It's just not possible for someone to retain the most important information in a short amount of time with little application. Which is why including online short courses for learning could be a solution that makes new sales hires more comfortable.
Thanks to technology, your sales team has the option and opportunity to take several online training courses to help boost their career and enable their ongoing education. Here are just a few advantages of online learning:
Continuous learning
Saves time and offers flexibility
Online courses addresses the changing needs of sales teams
Online training is often more affordable
Salespeople can easily apply what they're learning to their current role
3 Reasons Why Online Courses Work for Sales Training
1) Even the Best Athletes Get 1:1 Training
Offering online courses can be a cost effective way to help provide salespeople with new or refresher sales training on topics that mean the most to their professional development. It allows for management to provide an "on demand," training solution for a large sales team that doesn't take them "off the streets."
2) Self-Paced Controls the Dosage
Not all sales people learn things rapidly. To help each person learn at his or her own speed, some short courses provide the opportunity to rewind and repeat course content.
Cognitive Load Theory says that the amount of information and interactions that must be processed simultaneously can either under-load or overload the finite amount of working memory.
3) Chunked Learning is Proven Successful
As humans, we can only take in so much. Put someone in an all-day sales training and the feedback may be, "That was a great training session, but my brain is fried." Short courses allow for smaller doses of great learning opportunities, and therefore will lead to better retention long-term.
Regardless of the training you provide, it's important to provide digestible doses of topics within sales that follow a sequence designed to reinforce positive behaviors and productive activity within the sales process.
Editor's Note: This blog was originally published in 2015 and has since been updated