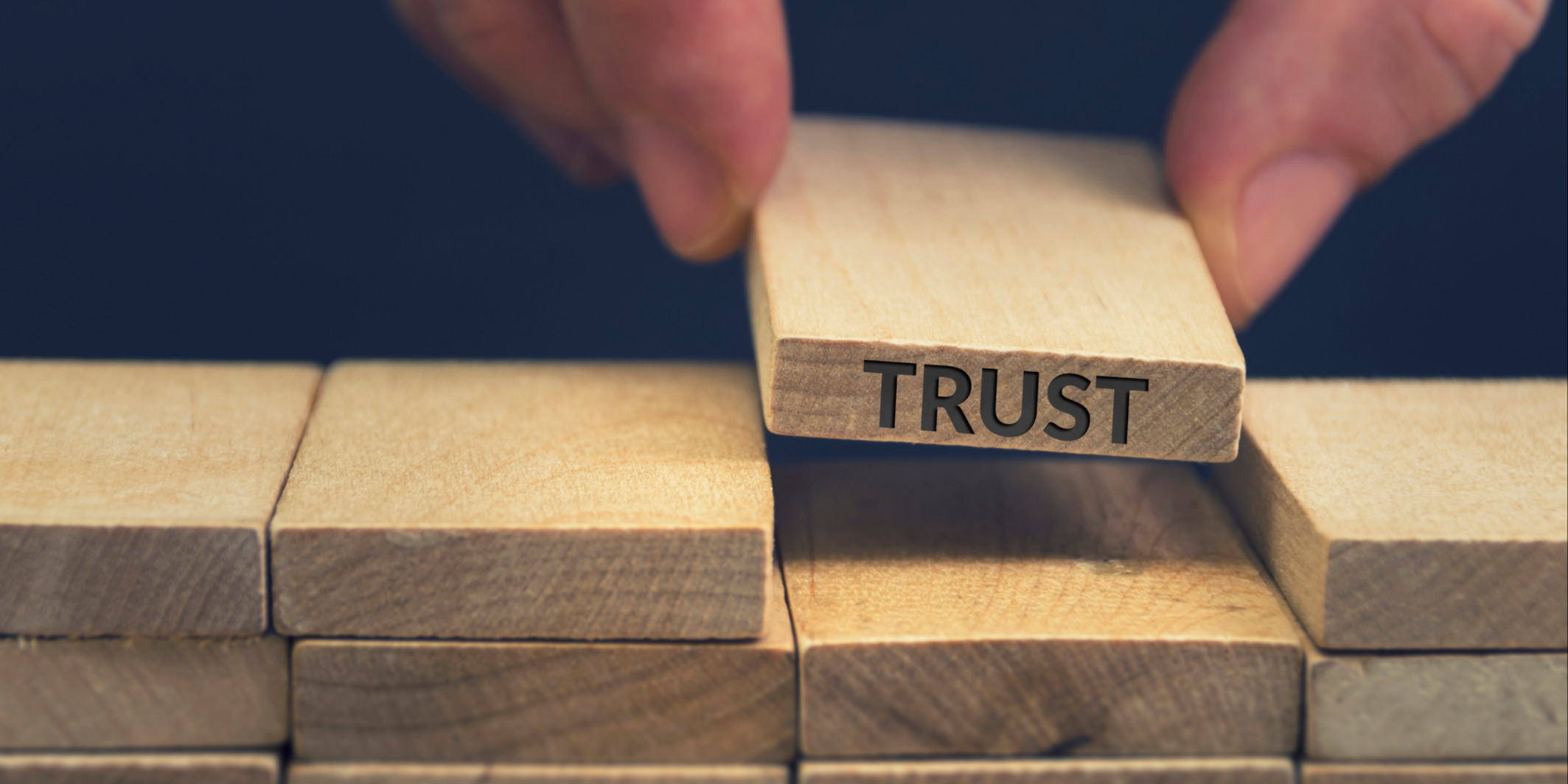 Setting the first appointment with a new business prospect is not an easy task. Some argue it's the toughest part of the sales process. Additionally, it's something veteran sellers struggle with as much as new sellers.
The main reason this is a difficult task is the lack of credibility that salespeople are saddled with. Let's face it; salespeople are usually met with skepticism and kept at arm's length by prospects who don't know or trust them. Building trust and closing the credibility gap from the onset of the sales process is a great way to set more appointments with new business prospects.
How to Build Trust and Close the Credibility Gap
Unfortunately, all salespeople are negatively stereotyped by the actions of less reputable sellers who overpromise and underdeliver. Familiarity and credibility both begin with trust, and we all know it's hard-earned.
Below is a list of eight concepts that world-class sellers have mastered to set themselves apart from the pack to become trusted and valued.
1. Business Insights
Conduct research and find things that are happening in the prospect's world—a simple Google search coupled with a visit to the prospect's business will go a long way.
2. Empathy
Demonstrate an understanding and relate to a problem or desired business results the prospect is dealing with based on the findings of business insights research.
3. Expertise
Communicate that the ability to solve problems similar to ones faced by a prospect or other businesses in the category or sector by sharing a success story—a great format includes:
The Problem: a summary of a problem uncovered during a needs analysis and faced by a customer in the category
The Process: how the seller and a client worked together during the sales process to solve the problem
The Plan: the idea presented in the proposal
The Performance: how the plan delivered results for the prospect
4. Problem-Solving
Demonstrate how the problem-solving process was followed to develop a solution for the prospect's desired business results.
5. Referrals
Referrals have proven time and time again as a great way to leverage success and earn an introduction that will get a foot in the door with a new prospect.
6. Thought Leadership
Write and publish blog posts to communicate thoughts and expertise.
7. Personal Branding
LinkedIn is dominating B2B marketing. Use it to create and feature elements listed in a thought leadership blog post.
8. Social Media
Use social media channels to be a thought leader, share success stories, network, and build connections.
A Simple Approach to Setting More Appointments
Developing a strategy and implementing the tactics listed may seem like a daunting task. A great way to approach this process is to follow the one-bite-at-a-time process. Here's a summary:
Set a goal (pick a date) to accomplish everything on the list
Pick a task that is easy to start with and develop the resource; for example, develop a success story from a satisfied customer
Pick another task (rinse and repeat)
Develop a resource for every item on the list
The nice thing about this process is each item will help a seller become trusted and valued and bridge the credibility gap—and set more appointments. The cumulative benefits will be realized along the way and result in more meetings with prospects as well as when the overall strategy and tactics are in place.