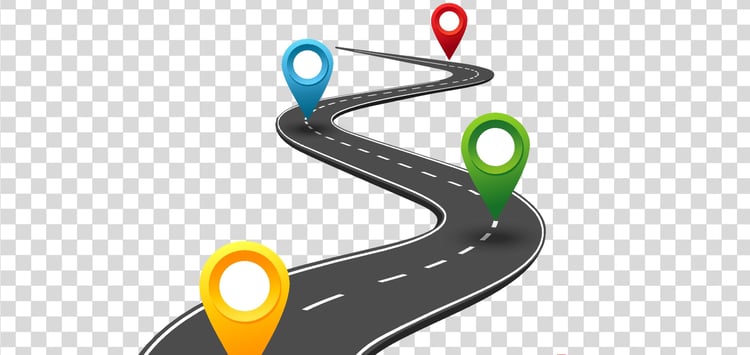 Whether they realize it or not, consumers travel through a series of steps before purchasing an item. For the consumer, this journey is not something they think about; they're simply trying to make a decision.
The process consumers follow to purchase a product or service has changed significantly over the years. To truly understand the consumer journey today, we must look at the past relationship between the brand and the consumer and how it has evolved over time.
A Blast from the Past, The Consumer Journey in the 1970's
In the 1970's, all that was required for ad shops to run an effective ad was solid relationships with local media, a creative staff, and a dependable printer. The age of mass marketing made target messaging smooth because businesses were not required to find their market. They simply delivered a message to a network that already displayed to their desired target market.
Here's an example of a consumer journey in 1975 compared to today:
1975 Consumer Journey
Decide to purchase a new appliance because the current appliance no longer works properly.
Hop in the car and visit several retailers that sell appliances. Note the word visit = actually drive to the brick and mortar store.
Talk to a salesperson while looking at appliances.
Tell the salesperson you need to "think about it" and depart with a brochure.
Perhaps talk to a neighbor or two about their appliances.
Keep an eye out for advertisements (TV, radio, newspaper). If possible, wait for the appliance to go on sale.
Go back to the retailer of choice and purchase appliance.
2019 Consumer Journey
Decide to purchase an appliance because the current appliance no longer works properly, or a newer model has emerged.
Go online and conduct a search to find out about the various options.
Read reviews, watch videos on YouTube, and text friends, family, and neighbors to get their opinion.
Click on appliance ads or reviews served on the internet. Ads targeted specifically to you based on your searches.
Check prices online.
Perhaps go to a retailer to look at appliances you like best. Note the word perhaps.
Make a decision and purchase. This purchase can be made online or at a brick and mortar retailer.
How Has the Consumer Journey Stayed the Same? How Has it Changed?
Today, we live in a world where more than five hours a day are spent on our phones, with about two of those hours on social media. This has completely changed the way consumers and brands communicate.
It's important to note the beginning and the end of the consumer journey from yesteryear and today are the same:
Decide to purchase.

Make a purchase.
It's also important to note that everything in between is different!
Today, we carry an unlimited amount of content in our pockets. This shift in attention has lowered the barrier of entry for brands and, at the same, time given a huge advantage to advertisers and salespeople who pay attention to their customers.
Tips to Help Inject the Consumer Journey into Your Sales Process
Consumers today are wise to tricks; they know how to research and, most importantly, they have a voice. Here's today's typical consumer journey and some things you can do with it:

Talk about this concept with your sellers.


Share a consumer journey story from your life.


Ask them to share a consumer journey story from their lives. Remember, your story doesn't have to be related to a significant purchase.


Discuss how they can share this concept with a key account once they have determined a desired business result (defined a need they will spend cash to address).


Brainstorm some questions sellers might ask during each step. Here's a sample for each:
Attract: How do you typically attract consumers interested in your product to your company?
Engage: Tell me how interested consumers engage with your business early in the sales process?
Convert: How to interested consumers typically purchase your products?
Advocate: What is your post-sales advocacy process to let satisfied customers share their happy thoughts on social media?
Create a menu of the products and services that you sell related to each step of the consumer journey.


Instruct sellers to conduct an updated needs analysis with all their key accounts with a focus on the consumer journey.


Tell them to listen for opportunities to fill gaps in their marketing plan and upsell using your products.
Understanding the Consumer Journey
How consumers go about buying products (their consumer journey) has changed significantly. It makes sense the sales process followed by your sellers should reflect the changes in consumer behavior.
Is your sales process keeping up with these changes? Are your sellers talking about the consumer journey with their customers, especially their key accounts? Are you offering products and services aligned with the consumer journey followed by the consumers of today?
If not, perhaps it's time to upgrade your sales training platform to keep up with the changes in consumer behavior.