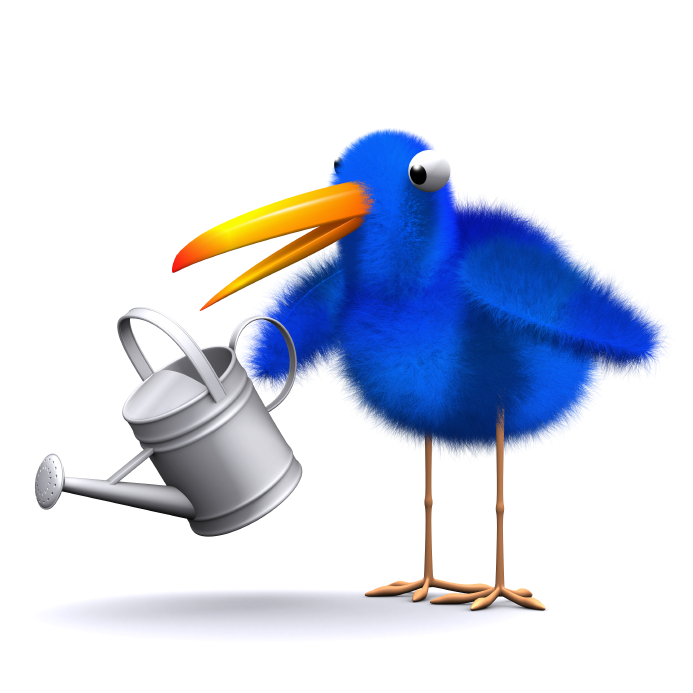 I think I'm starting to understand the value of Twitter. For the week ending November 8th, I had 56 total views, picked up 21 new followers, and five of my tweets were favorited by people in my network. It's a big increase, from even just one month prior. The week ending October 5th, I had 11 total views and 12 new followers (no favorites).
Have you found success on Twitter? I think it's an important means of communication, and worth the time it takes to learn how to use it. Here are four of the ways I've found traction recently:
1. I'm Following the "Right People"
We have great clients and are engaged in very important work helping B2B sales organizations improve their performance.
2. We're Creating Great Content
Our company has an awesome blog—we publish often and the content is strong.
3. We're Using the "Right Tools"
Our blog is hosted on the HubSpot platform—which makes it easy to share on Twitter (and other places).
4. I'm Consciously Networking on the Twitter Platform
I am looking for ways to use the social business tools of the day to brand myself online and connect with those who I want in my network.
If I were missing any of the four pieces above, it would be hard to make good use of Twitter. For example, we could have great clients and great blog content, but if we were not using the HubSpot platform, it would not be as easy for me to share that content and connect with those who are interested in that content. Or, we could have great clients, a great blog on the HubSpot platform, but if I wasn't making a concerted effort to brand and connect, I would not be making progress.
At the same time, if my only concern were to build my Twitter following, I could end up with a lot of low-quality "friends" in my network. The conscious approach, backed by the right tools, and excellent content, is the key to meaningful connections, retweets, and favorites, on Twitter.
Build your online brand -- download a sample page of our new digital series: Brand & Connect.