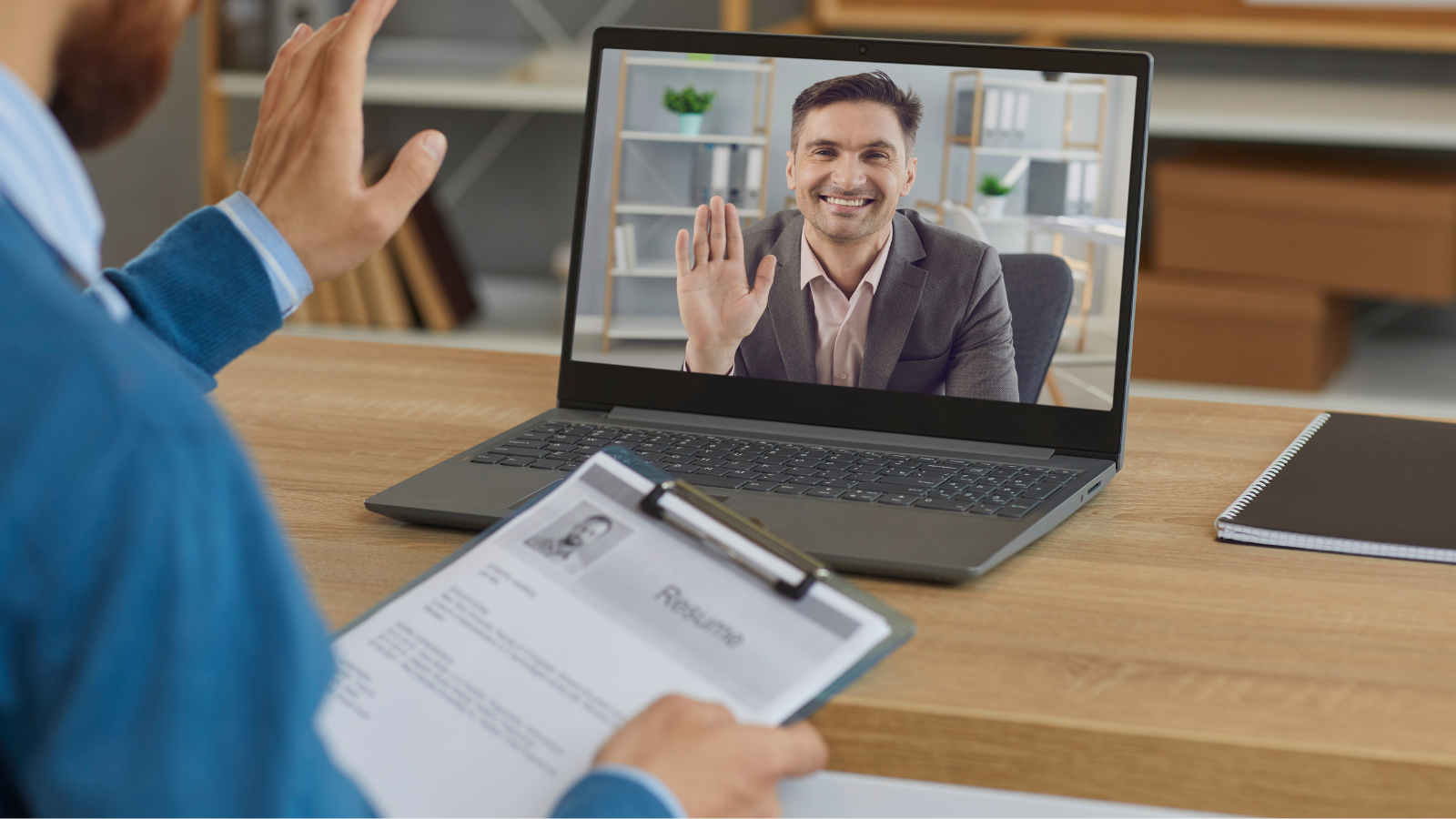 A few years ago, the idea of hiring a candidate without an in-person meeting seemed ridiculous. Since hiring the right person is vital to a team's success, the idea of not being in the same room, shaking hands, and making an in-person connection was, at best, a last resort and, at worst, unthinkable.
But whether you embraced video conferencing or were dragged into it kicking and screaming, over the last three years we have developed the technology, know-how, and experience to conduct most interactions online. Here are some ways to get the most out of your recruitment.
Know Who You Are Looking For
Before you post that job opening think about your must-haves. What are the Strengths, Talents, Skills, and Experience that are critical to this role? Having those items firmly in mind will clarify the type of candidate you are searching for. Ask yourself:
What will this role require?
What is the new business development expectation?
Are there any accounts to be assigned, and how well are they performing?
What level of experience is required? Are you open to someone with the right talent but no experience?
Try to make your must-have list as specific as possible. Yes, a candidate with super star strength in every area would be amazing, but since those candidates may be in short supply, what are the talents you just can't live without and what if any, skills, education, or experience are on the must have list?
Create Your Job Posting
Remote recruiting will require you to post your job opening on the right online forums, so once you know the type of candidate you are looking for, it's time to create the right job post. When creating a job post, think of questions that will indicate strength in a particular talent.
If competition is a must-have, what questions will resonate with a highly competitive person and make them want to reach out to your company? A strong job post will attract the right type of candidates while discouraging people who lack vital talents.
Next, decide which job posting platforms you will use. Research which sites are likely to reach the type of candidate you are looking for.
Employee referrals are consistently a great way to find superstar candidates, so why not ask your team to put your job post on their professional social media, or send it to likely candidates, whether local or remote?
Pay Attention to Your Online Branding
Do you know what current and former employees are saying about your company online?
Candidates do.
Before you put your job posting online, know what your company's brand looks like to potential candidates. If you see any issues, address them, make them right, and then be ready, if necessary to discuss them with candidates.
If your team and company's culture is positive and strong, ask the people in your business unit to be active with online professional sites and try to become thought leaders in your market. If job candidates see bright, positive team members posting about their expertise, it invites them to take a closer look.
Validated Talent Assessment and Pre-Hire Feedback
As online recruiting and hiring have become more common, so has the need for a validated assessment that will help you find talents that might not be as obvious over the phone and video.
Look at talents first. By starting with talent, not experience, education, personal appearance, socioeconomic status, race, color, or creed, you will keep biases out of your initial selection process.
Schedule a Pre-Hire feedback call to see how the candidates' strengths and weaknesses will likely work together or clash and how you can best help them succeed.
If you are hiring for a remote position, pay attention to whether this person is likely to thrive working autonomously or whether they will need more oversight.
Video interviews
It's now time for the actual video interview. Before you schedule with a candidate, consider the following:
Set expectations for your candidate, including date, time, who will be in the interview, and how much time it will take.


Don't assume that your candidate is familiar with the video platform you are using. Send instructions on how to download software if necessary and how to log in.


Make sure your equipment is working properly. Is your volume set correctly? Is your camera working and focused on you? Nothing is more distracting than talking to someone who looks like they are staring off into space because their camera is not centered!


Are you ready with a backup plan if your camera stops working or your internet drops?


Minimize distractions. If you are in the office, does your team know not to disturb you? If you are at home, do you have a place that is quiet with a professional background?


Plan your questions ahead of time, but actively listen to the candidate and adjust accordingly. They may answer several of your questions unprompted. Show that you listened instead of asking them again because they were on your list.


Showcase your company, team, and culture. Members of Gen Z especially are focused on a culture of sustainability, inclusion and diversity, and they will ask questions to see how dedicated your company is to causes. They are less about ping pong tables and more about recycling. Is your business unit ready to appeal to this group?
Your candidate should arrive virtually prepared for this call as well. Focus on the following areas:
Did they test out their technology ahead of time or try to log in last minute and have issues with login, sound, or video quality?


Are they calm and in control, like they practiced how to be professional on video, or are they clearly uncomfortable?


Did they pick a good location that is quiet and doesn't have distractions? If they take this seriously, they must arrange for kids and pets to be in a different area.


Do they take notes and ask good questions? A smart candidate does their research, knows your company, and will ask insightful questions. They will also actively listen to your answers.


Were they ready on time or early?


Do they look and sound professional?


Are they prepared for things to go wrong? Everyone's internet drops occasionally. Do they have a backup plan?


Finally, do they send a professional follow-up email thanking you for your time and consideration?
Demonstration Interviews
It's harder to have someone observe a typical workday or develop a potential prospecting list if they are out of the area, but virtual Panel Interviews, Projects, Demonstrations, or Job Auditions can be completed virtually.
Pick the option that makes the most sense for the position. It's important to give the candidate all of the tools they will need and set clear expectations so they can do their best.
Conclusion
Like it or not, virtual recruiting is here to stay, and the benefits can be huge. Think about it, your talent pool is no longer limited to the surrounding area. It's now national or even international.
So, create your recruiting plan and find candidates!