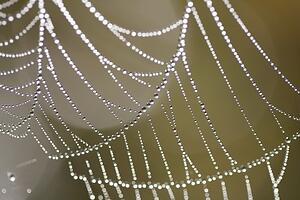 Not long ago, we published a post here about the three archetypes of salespeople: The sales hunter, the sales farmer, and the sales trapper. In a way, the article prompted people to decide which type they most closely resemble:
The Hunter: Sellers who pursue their prospects like a lion might give chase to its prey… singling-out one account they'd like to land and then running after it as hard as they can.
The Farmer: Account managers who realize the importance of nurturing and feeding their client relationships, knowing that it will eventually become ready for harvest.
The Trapper: The business developers who strategically give prospects a reason to make the first move. They understand their target, and offer the kind of resources and thought leadership (bait) that leads that prospect to come to them.
The reason we revisit this topic? Because it is rare that any account manager conforms to just one of these traits. More likely, you demonstrate more than one of these behaviors. If you are a remarkably successful sales professional, chances are you do all three, depending on the circumstances you are faced with.
You might be a better hunter than farmer… but still have those accounts with whom you've developed a strong ongoing business relationship and keen understanding of their needs. Maybe your first nature is as a hunter, but you are also a good farmer when a situation calls for that.
You might feel like you're a better farmer than a hunter, preferring to develop long-term business relationships, finding little contentment in quick transactional deals. But at the same time, when your sales manager asks you to hit it hard to help bring in the month, the quarter, or the year... you're more than capable of going out to find that fast and surprising source of revenue.
Both the hunter and farmer can benefit from also acting like a sales trapper. By posting on your own professional blog (or contributing to your company's blog), publishing on LinkedIn, networking within trade groups, or speaking before appropriate audiences, you're more likely to enjoy the pleasant surprise of having a prospect come to you—seemingly out of the blue—interested in the product or service you represent, because of the helpfulness you displayed before they even had the chance to meet you in person. (And really, such responses to Inbound Marketing should be no surprise at all.)
There will be times when a hunter walks the forest for days without spotting a deer. There will be occasions when the farmer's crop just doesn't sprout the way it was supposed to. And there will be times when no prey comes to take the trapper's bait. But the seller who incorporates two—or all three—selling styles is unlikely ever to go hungry.
Become a better trapper! Sign up for Inbounders Weekly, a 52-week email series where you'll learn inbound marketing tips and best practices from our experts.