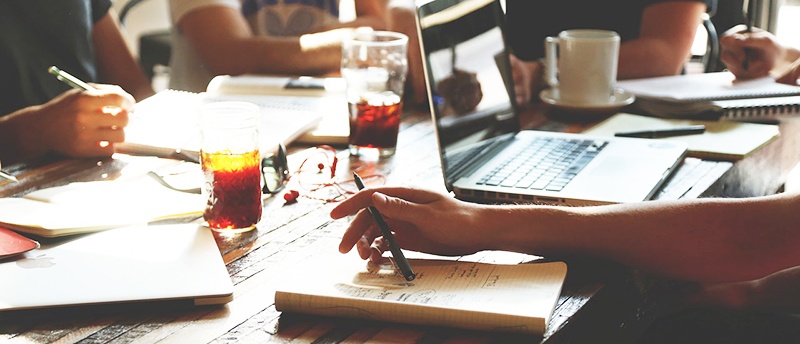 It's Friday, and time for us to share what we've been reading online this week. Here are our "best" from around the web.
1. The Case for Humble Executives— The WSJ

Humility doesn't get a lot of attention when it comes to traits that make great leaders. But servant leadership gives executives an edge that leaders with big egos don't have. Their empathy enables them to build strong teams that accomplish more. There's a difference between confidence and ego. This article explains that when you combine humilty with confidence, your leadership skills improve.
2. Have a Question? Why Not Poll Your Twitter Followers? — Social Media Today
Twitter has confirmed that it's making the beta-tested polls feature available now to all users. This feature makes it easy to get feedback from your followers. To get the details on how to use Twitter polling, check out this post.
3. Offense and Defense: a B2B Insight — Seth Godin
How do you sell change to an organization? Any time you're pitching a prospect, you're pitching change. People approach change from one of two paradigms: offensive or defensive. When you notice the paradigm of your prospect and tailor your message to match, you'll communicate more effectively. Seth Godin explains how it works.
4. 3 Ways to Engage Top Talent — Salesforce
LinkedIn Talent Trends found that out of 18,000 fully employed professionals, 80% consider themselves passive candidates—they are not actively looking for other job options. However, that same LinkedIn survey also revealed that only 15% of employed professionals were totally closed to the idea of leaving their current situation. So how can you take advantage of that fact to get top talent onboard at your organization? This post tells you how.
5. How to Use Facebook Notes for Marketing — Social Media Examiner

Facebook Notes now lets profile owners add a cover image, format text and resize photos, then share their notes with anyone. This post shows you how you can use Facebook Notes in your marketing mix.
---
This Week on The Center For Sales Strategy's Blog: