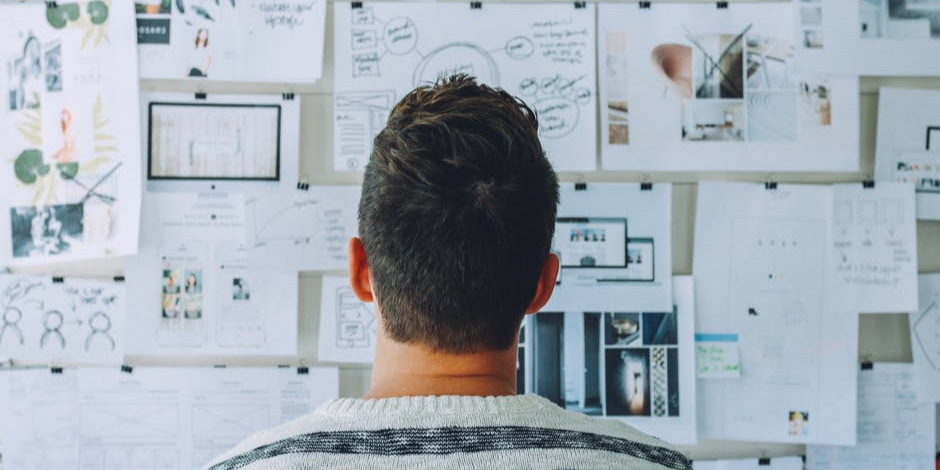 At the beginning of a new year, it's tempting to set goals for the next 12 months. After all, you'll have your results from the prior year and can identify where you fell short and where you want your company to improve.
However, try to resist the urge to create annual goals that are too detailed and contain too many action items. If you fall behind, it's hard to catch up. You can quickly lose momentum and focus on what you're trying to achieve.
Instead, quarterly goals make more sense when you're looking for action-driven results. At the end of each quarter, you can then set the appropriate goals for the next quarter. These can fit into some more general goals for the year but should also be aligned with the long-term strategy.
Let's take a look at the steps to create a quarterly action plan, how to measure success, and how to plan for the following quarter.
Creating Your Quarterly Action Plan
When you set a quarterly action plan, you should be laser-focused on realistic goals. You're acknowledging reality and setting the foundation for future quarters.
If you need an example of why quarterly action plans are better than annual action plans, take a look at Q1 2020. With the arrival of the COVID-19 pandemic, most businesses were forced to rethink the rest of their year.
While this is an extreme example, it does show that there are some benefits to not looking "too far" into the future. It allows you instead to focus on what you can accomplish in a three-month time-frame and adjust.
What Are Your Focus Areas?
To begin, identify your areas of focus for your quarter. It's possible you may have more than one, but don't over-extend your resources. If you focus on too many things, you may not be able to devote the right attention to each.
Outside of your daily operations, your focus areas could be any of the following:
Within your focus area, you need to then further identify the impact on your company. You need to determine the who, the what, and the when.
Who will be involved? What is the bandwidth of those resources? Are they aware that this is a potential priority?
What needs to happen to begin working on this focus area? Are there any dependencies or steps that need to happen first? What are the budget considerations?
When do you expect to wrap up your focus on this area? Will it extend beyond Q1?
How Will You Measure Success?
Don't immediately begin to plan the details of your focus area until you have determined the criteria for success. You may set a focus area of "growing the company," but what does that mean? How will you measure growth?
Looking back at the previous list, you can set metrics around any of the focus areas. For example:
Increase lead conversions by 5%
Have a hire join the team within 60 days
Complete the business requirements to begin product development
Outline the objectives for a new project
Increase speed on handling internal requests
Decrease wait time for customer support tickets
If your focus area is going to extend beyond 90 days, break it down. What can you reasonably accomplish within a single quarter? What will your metric be for success during that phase of the project?
It is best to pick criteria that you can control. If you are too dependent on outside forces for success, you may end up with results that are hard to measure.
Instead, look for criteria that you can measure objectively, quantify, and internally define. Establish your key performance indicators (KPIs) to determine performance within each metric.
What Steps Need to Be Taken?
Now you're ready to tackle the details. This is where you become very task-oriented and identify the milestones to achieve your quarterly goal.
While the details are critical, don't become too mired in them. You need enough detail so that you know the steps to take, but these are not so detailed that you spend all of your time thinking through every little thing.
The people involved will handle the details. Your job is to set forth the overall tasks, assign them to the appropriate resources (the task "owner"), and establish the target dates. Your steps need to be sequential enough so that everyone knows what comes next.
Make sure that the task owner understands what needs to be done and what metrics you will be using to measure success. Everyone needs to be on the same page as they work toward your quarterly goal.
Reviewing the Results of Your Plan
At the end of the quarter, it's time to review the results. Your team should gather so that you can review any comments, concerns, or suggestions.
If your action plan was completed as planned — great! If it's an ongoing project that will continue into the next quarter, ensure that you are still on track and ready for the next steps. If you're behind or didn't complete the action plan as anticipated, now is the time to review and adjust.
Your quarterly planning meeting should include the following:
All tasks that had been outlined and the status of each
A review of the overall timeline
A review of the KPIs and metrics
Identifying what lead to the action plan's success
Identify bottlenecks or other issues
Your quarterly planning meeting should be open in discussing what worked well and what didn't. It's important to acknowledge both, as they will be the foundation for your next quarter's planning.
At the same time, recognize the task owner's responsibility for the overall task. If there was an issue with the particular task owner, consider whether or not that person is the right resource. Accountability is critical for future action plans.
Within the same meeting, review any larger annual goals or strategic plans that your company may have. This is your opportunity to remind the team how your action plans fit into the big picture.
Planning the Next Quarter
After you have reviewed your past quarter, you are ready to plan the next. Planning quarter-over-quarter involves taking a wider view of the quarter you have just completed, in addition to what comes next.
Learn from the Past
During your review, you took a look at what was accomplished. Don't get too hung up on the failures, but understand what corrective actions need to be taken. Or, understand if next quarter's action plan needs to be adjusted.
If the action plan was behind from the beginning, it might benefit your team to meet frequently during the next quarter. This gives more opportunity to touch base and correct along the way.
Prioritize, Again
If you are back to a "clean slate" and have no carry-over from the previous quarter, it is time to prioritize your areas of focus again. If you do have carry-over, prioritize the work that remains.
It could be that you have overlapping areas of focus if one is ending and another beginning. Be sure to prioritize those areas of focus against each other.
Review Your Resources
As your team starts and completes tasks, stay mindful of the resources involved. If you have overlapping focus areas and overlapping resources, you need to understand bandwidth and what your team can reasonably accomplish.
Establish Your Metrics
If your metrics did not give you exactly the information you were looking for, it is time to rethink success. If your prior quarter did not hit the targets you were hoping for, consider reviewing those metrics more regularly. Weekly or monthly reviews can help you understand if you are on track for the quarter.
Beyond Q1: Setting Your Company Up for Success
If you haven't created a quarterly action plan before, it can be hard to know where to start. Many businesses are so ingrained in the idea of annual goals that they don't know how to break a goal down into smaller chunks. The key to quarterly planning is to allow for adjustments if necessary.
You can still meet your overall company goals, even by breaking them down into smaller timeframes. If you're cognizant of what your team can accomplish, you can set the company up for success quarter after quarter. Your team can feel more accomplished and celebrate wins when you meet your quarterly metrics.
If you need help overcoming roadblocks or aligning your strategies with your overall business goals, The Center for Sales Strategy can help.