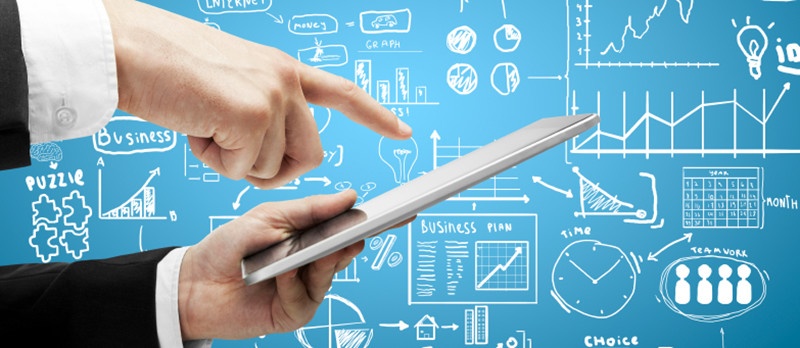 - WHAT'S MOTIVATING US THIS WEEK -
"TODAY IS ALWAYS THE MOST PRODUCTIVE DAY OF YOUR WEEK"
-MARK HUNTER
- WHAT WE'VE BEEN READING THIS WEEK -
<< If you only read one thing >>
Sales Engagement: The Intersection of Sales and Science — Sales Hacker
Sometimes, simple ideas can spark revolutions. When science and sales meet, sparks fly. Just as cell phones and emails revolutionized the way people live and do business, sales engagement upends the infrastructure inefficiency that prevents even excellent salespeople from performing at peak excellence.
5 Sales Lead Generation Tactics that Forward-Thinking Reps Are Embracing Today — LinkedIn
Though none of us can truly predict what's around the bend, scour the web and it's pretty clear what's hot and shows staying power. While many seers focus on the impact of what's still to come, some zero in on the opportunity to better use today's tools and processes. Master these approaches and technologies today and you'll be ahead of the sales pack when 2020 arrives.
5 Strategies to Reverse Your Sales Productivity Problem —

Hubspot
Recent research from The Aberdeen Group and Docurated indicate good salespeople today spend less than a third of their time selling, while increasingly more time is spent managing various administrative tasks surrounding sales and demand generation. Whether you're a salesperson, sales executive or other investor or stakeholder in a growing organization, there's no doubt that you'd agree that there's direct and collateral damage done when salespeople aren't selling.
How One Small Marketing Change Made A Big Difference For 7 Executives —

Forbes
Your content marketing strategy is sinking. What's your next move? Perhaps it's time for a rethink. Seven executives who specialize in content marketing shared their stories of how one small change sparked a significant shift in their business.
- WHAT WE'VE SHARED THIS WEEK -
This Week on The Center For Sales Strategy's Blog: