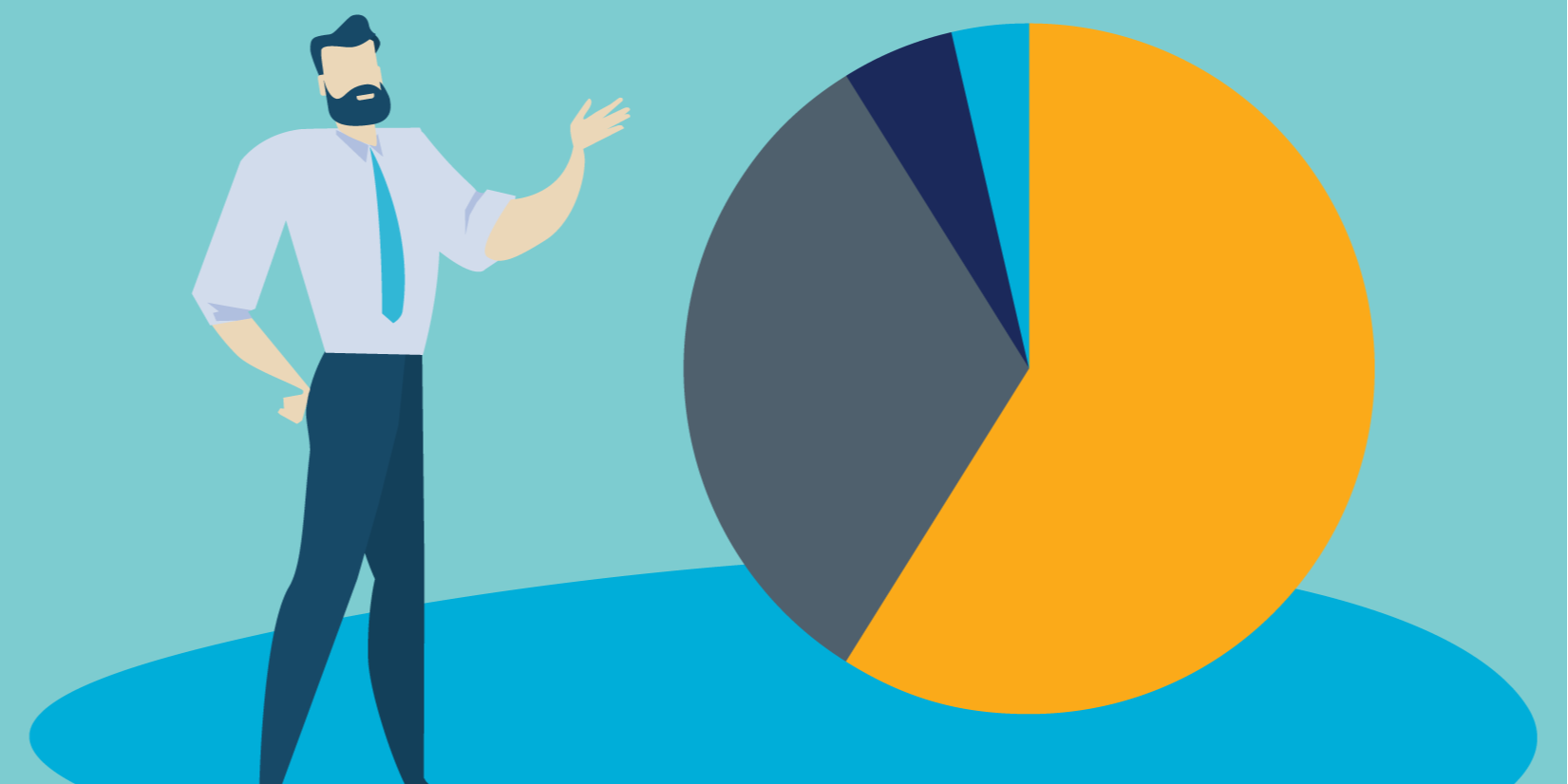 Why is sales enablement important? Because buyers are more informed, and selling is more challenging than ever before. Our 2019 Media Sales Report found that some of the major challenges in sales today are that sales reps' time is not actually spent selling and salespeople are simply not equipped with relevant materials.
Sales enablement is a strategy that aligns marketing, sales, and operations while lowering costs, increasing revenue, ensuring brand integrity, and ultimately closing more deals. Even the most talented sales reps can benefit from the right support, structure, and technology.
So, why did nearly 1 out of 4 sales managers feel that they don't have the right sales collateral pieces to help their sellers in all stages of the sales process?
Sales Enablement Collateral
World-class analysts write about it and top-producing companies hire for it. However, sales enablement collateral is still an underutilized tool. When contemplating sales enablement, many leaders immediately think of training and coaching. However, a successful enablement initiative also requires effective use of technology and for salespeople to be provided with the right content at the right time in order to carry out their role to the best of their ability.
Sellers have an opportunity to nurture more leads with the adoption of effective technology and improved sales collateral throughout all stages of the selling process. This means that sales collateral is a huge piece of how successful your enablement strategy is.
Types of Sales Enablement Collateral
Sales collateral is no longer just brochures and one-sheets. Several different types of collateral empower reps and allows them to boost sales performance, such as:
Video Content
Testimonials and Case Studies
eBooks and White Papers
Quick Fact Sheets
Frequently Asked Questions
Data Sheets
Resources Pages
Sales collateral comes in different forms, and every leader should aim to develop a broad array of content that targets every step of the buyer's journey. The goal of these materials is to give prospective customers the information they need to decide to buy a product or service, thus helping to speed up the sales process and make sales efforts simpler and more effective.
High-Value Sales Enablement Content
In the current sales environment, the more quality content you have the more likely you are to gain trust with prospects. If a top-funnel blog post can assist a prospect, then a seller should pass it along. High-value content plays at every stage of the buyer's journey, in particular, the selling process.
As your prospect progresses down the funnel, that content becomes highly specific, but not overly promotional. Sales reps need the right content at the right time to effectively engage with prospects and address their concerns. According to Salesforce, 58% of pipelines stall because sales reps are unable to add value.
Despite the need for effective sales enablement collateral, 2 out of 3 media companies say they don't have video case studies that sellers can send to leads. And, more than half (52%) of sales managers that responded to the 2019 Media Sales Report said that their website does not make it easy for prospects to learn about their company.
The bottom line:
20% of sales managers don't feel as though they have access to the resources they need to exceed sales goals
19% don't feel their organization is equipped to be competitive in the future
Sales Enablement Tools
A customer relationship management platform (CRM) or sales enablement software should be a huge part of your sales enablement strategy.
CRMs automate and track seller activities, so sales managers can analyze performance and deliver reps additional training they need to be successful. From there, sales enablement software and tools give them a boost. While there are many obstacles to overcome when choosing any kind of new technology, the CRM seems to be an exceptionally tough one. This is due to a huge variety of options in the marketplace, a lot of previous bad experiences, fear of new technology, costs, and the potential risks involved like lack of adoption, technological barriers, training, and so on.
In the 2019 Media Sales Report, media companies reported that they're on the fence when it comes to CRM usage; half think they're using it effectively all the time, and half do not, which equals wasted dollars. The breakdown of tasks gets more interesting:
Only about half of those surveyed (57%) are using CRM effectively to track clients

Roughly 49% find CRM most valuable when it comes to holding salespeople accountable

However, they're missing the mark when it comes to other productivity measures

Only 1 out of 5 use CRM to effectively automate basic tasks

Roughly 1 out of 4 use it for effective communication
Why is Sales Enablement Important?
Prospects and customers like to do business with salespeople they trust and value. They're confident that your expertise can help them solve their business problems and the challenges they are currently facing.
While it's still extremely important to emphasize the basics of good selling that helps create trust and value, like:
Thorough pre-call planning
Agenda-setting
Call execution
Uncovering desired business results
Contracting and partnering
Tailoring the best solution to drive ROI
It's also important that companies make use of the technology that's available and realize that their buyers journey has changed. Your buyer or prospective customer is doing their research online, and they want to see case studies, read reviews, and review data when they want to and not just when you show up.
If you're not there when they are looking, someone else might be. Sales enablement content and technology shouldn't be optional; it's what it takes to be effective and efficient.