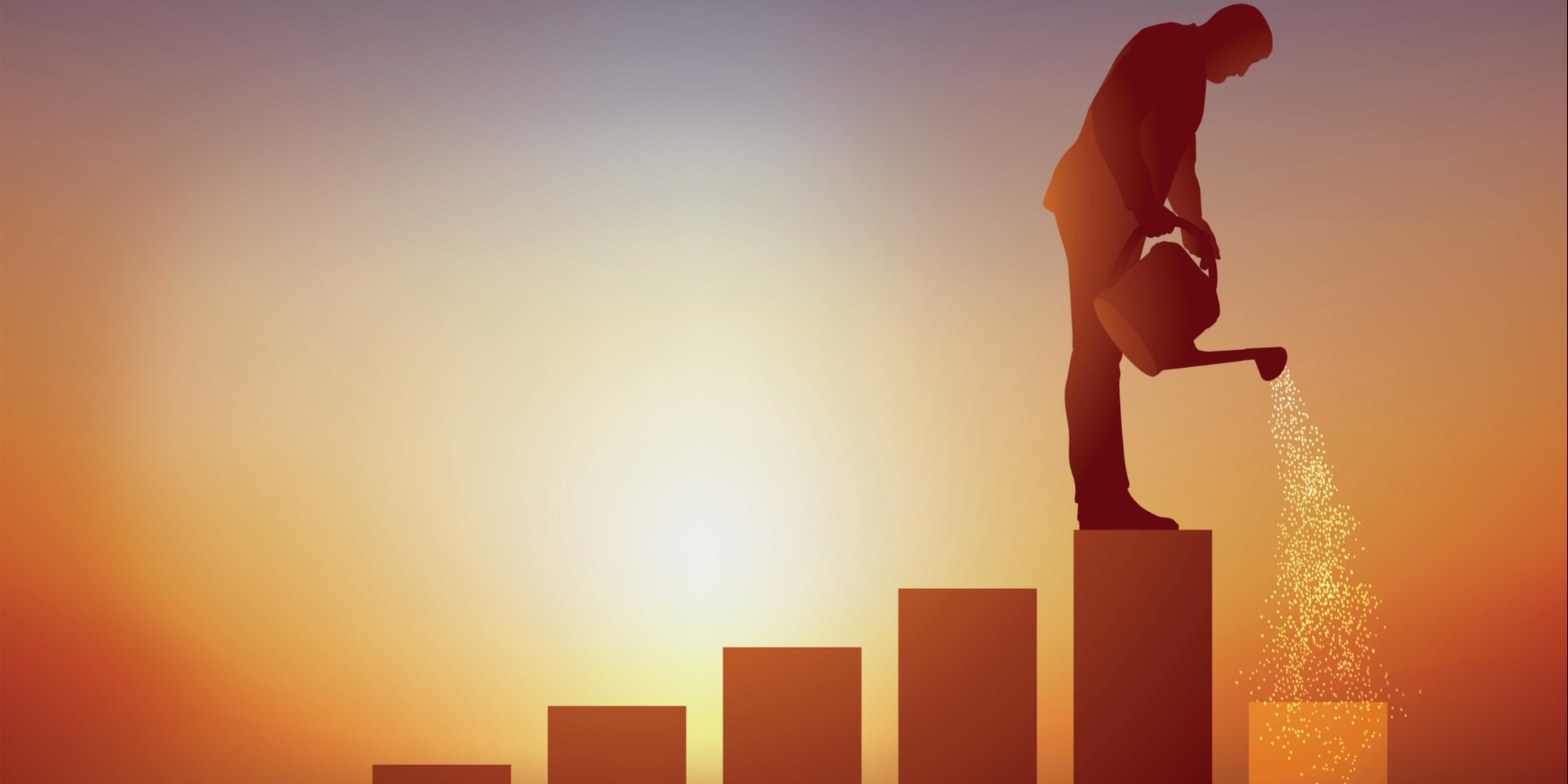 Of all the decisions and executive makes, none is as important as the decisions about people, because they determine the performance capacity of the organization." - Peter Drucker
The new year is 1/12 complete, and January is old news. How is your organization doing so far? Are you on track to exceed your growth goals for 2020? Are you lagging behind?
Growth of a sales organization will not happen unless the people in the sales organization are growing. Here are four important elements to consider that are directly linked to growth of your people and the decisions you make in coaching and developing them.
1. Talent
Talent describes the natural ability, hard-wired from a young age, to do something well with little or no training or practice. Talent gives people the potential for excellence, and if you hire someone without it, growth will be limited.
This concept causes me to reflect back to my daughter. One day many years ago, my wife and daughter were going out, and my four-year-old daughter was pestering my wife to wear her sunglasses (they had matching shades). My wife showed my daughter her broken sunglasses, and explained she could not wear them.
My daughter responded, "How about tape?"
At a young age, my daughter demonstrated her problem-solving talent - and she has not stopped using this talent into adulthood. Simply put, she is hard wired to be a problem-solving machine!
Questions That Find Great Talent
2. Fit
Fit —just like talent— is as important in an individual's success. Be sure to avoid being blinded by talent and overlooking fit. A highly talented person who does not fit into your culture, company mission, or the product they will sell will not reach their full potential.
Understanding fit is important—here are some things to consider:
Skills
Does the seller have the skills necessary to succeed in the job? If not, are you willing to provide the training necessary?
Experience
Do the experiences of the sellers on your team (in life and in their career) suggest that this will be a strong or a weak fit?
Goals
Do you know the goals of each seller? Have you discussed them? Are they realistic?
Accounts
Is there a good fit between each seller's personal style and the accounts you expect the candidate to develop and grow?
Something else to consider related to fit; is your company culture clearly defined? Is it a culture of engagement? If not, you might need some help in this area as well.
3. Investment
This is the great multiplier. When someone has the right talent and fit, you can train, coach, and develop them to grow as much as ten times! Even high performers need to be developed and feel engaged to grow.
4. Growth
Growth in an organization happens with the growth of each individual. This is accomplished by hiring people who have the right talent and fit—and then investing in them. Here's a formula you can use to determine growth:
(Talent + Fit) x Investment = Growth
You still have time to get things back on track in 2020. Don't panic and turn to short-term tactics to drive revenue without taking the time to focus on the things that matter:
Talent
Fit
Investment
Growth
In the long run, you'll be glad you did, and 2020 will end much better than it started if January was a bust!