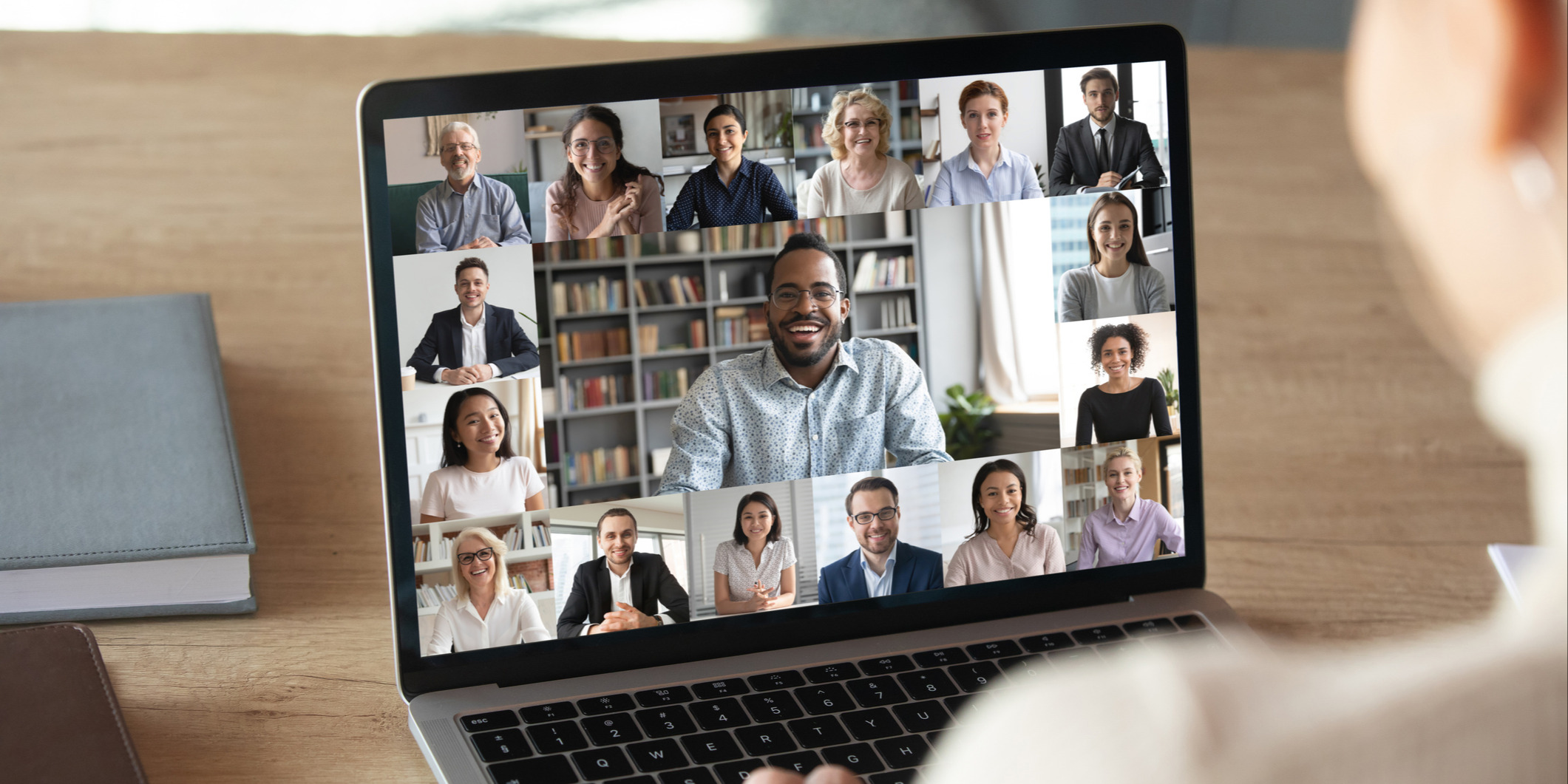 Equipped with hotspots and Wi-Fi, laptops, and mobile phones, most professionals can now do their jobs from anywhere. However, the physical distance between remote workers quickly leads to loneliness and isolation for those not accustomed to the lifestyle. And, when employees feel left out, their comfort levels decrease when it comes to working with their team.
"Those organizations that will thrive right now are the ones that really, truly, care about their people — and show it every day, even when they can't be in the office together," explains Beth Sunshine, Partner at Up Your Culture.
Virtual team building is essential for helping your team feel like they're part of a community while working from home. It's the ongoing process of bringing your remote teams together to help them connect and provide more human interaction. As employee engagement and happiness increase, so does performance, communication, and retention. Below are five activities that can bring more human interaction to virtual work.
Importance of Virtual Team Building
Creating moments of fun at work raises the level of enthusiasm on a team and motivates employees, but conducting team building activities can be challenging when employees work remotely.
It's easier when people are all together in an office. Still, research shows us it's extremely important for remote workers to have these opportunities because they don't have in-person contact with their colleagues. In order for them to feel connected, it's critical to provide opportunities to interact and socialize.
5 Online Activities for Team Building
1. Coworker Trivia
Gather fun facts from everyone then have people guess which coworker matches the fact. By using a learning platform like Kahoot, you can turn this into a fun quiz.
2. Happy Hour
Schedule a remote happy hour video meeting every few weeks, which allows for sharing and bonding. Each person can share their drink of choice along with something positive that has happened recently.
3. Book Club
There are several ways to conduct a book club meeting! As a team, you can decide on a book to read then schedule a virtual meeting to discuss key takeaways or take a more structured approach by using a book club website where employees can write book reports and make recommendations.
4. Scavenger Hunt
This is a fun activity and a good way to include family members. During our company's virtual scavenger hunt, leaders split us up into small teams and gave us a list of items we needed to locate in our homes. Each team had to find items, take pictures, and upload them with the team's number. The team that found all items first, won!
5. Share a Picture
Ask everyone to send in a photo, quote, or piece of art that is meaningful to them. Schedule a shared screen video meeting so each person can share their example and explain why it is important to them.
When members of the team work remotely, they can feel disconnected and lonely if not given the opportunity to collaborate and communicate with coworkers. Regularly scheduled online activities provide an infusion of fun and will help create a sense of team for remote workers, ultimately improving company culture.