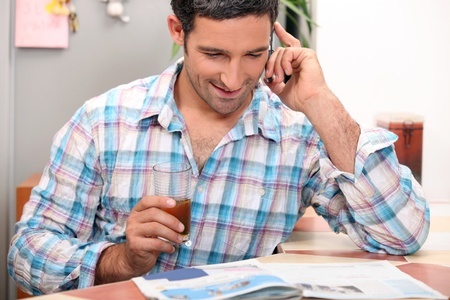 It would not be an overstatement to say that at The Center for Sales Strategy we get to work with some of the best clients on the planet. Each has an impressive list of products and services to offer as well as a remarkable sales organization that is constantly working to get better.
But there is one item on their respective lists that still holds room for dramatic improvement in a great many companies… and that is their sales collateral.
Our clients have worked very hard—some of them for decades—to create a culture of mutual success between themselves and their customers. This means digging deep to find legitimate problems and working to build creative, effective, cost-efficient solutions. The first meeting takes place, and another appointment is set. What ties the two together? Very often, it is those clutter-building pieces of paper known as sales collateral.
Take another look at the materials you're planning to leave behind (or send by email or postal mail). Do they reinforce what you've talked about so far? Do they help illuminate where you're going next?
Often, without realizing it, the sales collateral we use stands in sharp contrast to all the other work that has been done. The salesperson has gone to great lengths to explain how empathetic they are to their customer's needs and has demonstrated that they have the expertise to help solve problems and challenges. "I'll be back next week with some examples," they say, on their way out the door. Meanwhile, they drop off a packet that extols the virtues of their product and makes invidious comparisons to what's offered by the competition. Or one-sheets about a particular package or opportunity currently available that doesn't even fit the prospect's needs.
Look, if you sell, you're paid to believe in your product or service, and to spread that belief to customers that have the motive, means, and opportunity to buy it. And you should absolutely include some materials about products, services, and why people find favor with your product line versus others. After all, this is sales! But you should not break character with the problem solver you are, and the specific resources and solutions your client wants and needs. But that's exactly what happens when you deliver standard sales literature instead of tailored proposals and reference materials.
When you leave materials behind, lead with the information the prospect really wants to know:
1. You have empathy and understanding. Your correspondence should reinforce the idea that you seek to understand the landscape from their point of view, and where the client wants to get to. If they're going to hire you as a navigator, they first need to feel like you know where they stand and where they'd like to go.
2. You have expertise. While it's great to share the number of years you've been in business and/or the education that helped develop your knowledge base, that's not enough. The client knows there are plenty of people selling who should have quit long ago… and that the world is filled with educated derelicts. Get beyond those stats and demonstrate your specialized knowledge and facility with applications.
3. You have experienced similar situations. Nothing communicates experience better than success stories from other clients you have served… especially if the companies you've served and the challenges they faced are similar to the prospect and problems you're addressing now.
4. You're not a one-string banjo. If there is a team of people you rely on back at the office or factory to help you build the solution your prospect will ultimately buy, why not introduce them now? I like it when my customers know that it's not just me they're depending on… but that our company has a deep bench of well-qualified people to help.
5. Industry research. Not just information about your industry… but insights into their business category. Don't just tell the prospect you've been giving their company, industry, or situation a lot of thought. Share it. Show it. Prove it.
The odds that your sales collateral will actually make a sale are very small. The point of your leave-behind materials should be to support your solutions-driven sales process. At the very least, your sales collateral should not send a message that's in conflict with the tone and texture of the conversation you have begun. Before you leave anything behind or send any correspondence or materials, make sure it doesn't do more harm than good.
Do you want more tips on improving sales performance? Download our free ebook today.