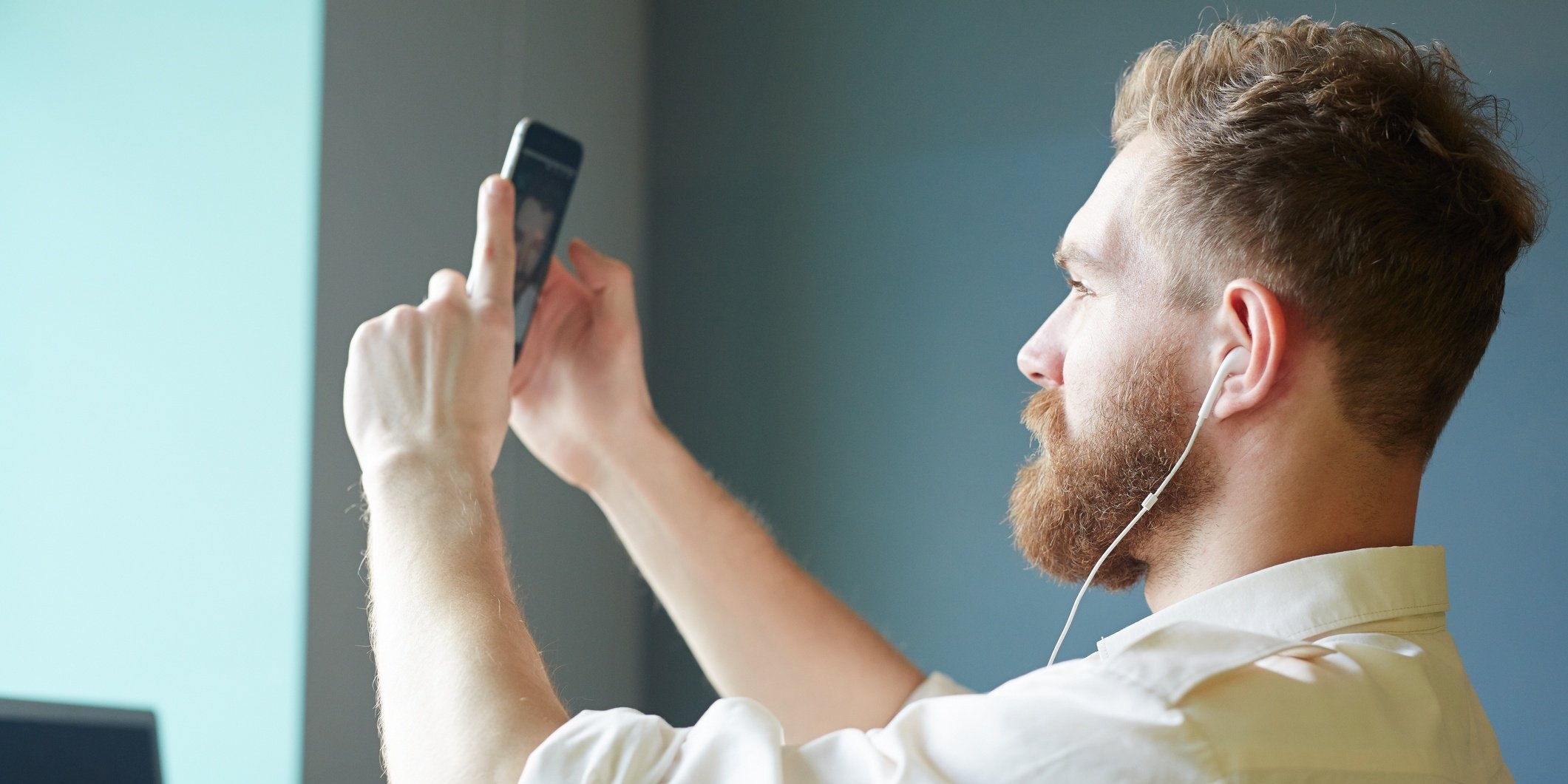 When you try to engage in a serious conversation via email, you will generally find the recipient calling you on the phone to have the conversation. If you meet other people for a living—aka work in sales—verbal communication is usually the best form of communication.
To people like us, we only prefer written text when confirming dates or answering 'yes' or 'no' questions. Most salespeople are more effective when they have a face-to-face opportunity than when they depend on their writing abilities. With those face-to-face meetings now temporarily on-hold, we need email to help us reach people we don't know. You need to stand out from all the other emails, and here's how.
Improve Sales Emails with Video
Video has become so prevalent that it's now practical to use on a daily basis and reps that use video in prospecting, relationship-building, and sales emails see 5x higher open rates and 8x higher open-to-reply rates. It works because it has a higher attention factor and is more personable to your prospect. So, video can also make you a better communicator.
There are three reasons that now is the time to start practicing your video skills and implementing video into your sales strategy to improve sales results:
Convenience

—

We all have a pocket-sized video camera in our pockets or on our laptops, and now we're all transitioning to learn the best video practices for team and client calls.

Expectations

—

People don't expect heavily-produced video capabilities anymore. As a matter of fact, handheld video production is perceived as "real."
Confidence

—

You can easily produce the same quality of production that's seen on many YouTube Channels, Facebook Live posts, or any other video platforms. It just might take some practice at first.
In-House Video vs. Hire-Out
When it comes to video quality and production, there's a time and place for self-made videos vs. professionally-made videos. For this post, we're focusing on video in the sales process used by salespeople in their prospecting and communication efforts.
We're not focusing on marketing videos, promotional videos, or videos representing your brand or company message. There are many times your company will need a professional team to produce these other types of videos. While your personal videos used in the sales process are a representation of your company and brand, they offer a personal and 'real' view into your personality, who the prospect would be dealing with, and with the 'rawness' of the video, this helps to develop trust between you and your prospect.
"What Am I Going to Talk About on a Sales Video?"
A strong phrase we've often heard is, "Earn my attention. Don't steal it."
This is more affirmation that high-quality video production is not necessary for this type of use. If you want to be a trusted and valued partner to a new prospect, give them something that is of value. Give your prospect an idea that they can use for free. That could come through a success story, a trend, a piece of news, or an opportunity you have seen. That will be up to you. Just give them a takeaway in your video that will make them glad they took the time to watch.
Implementing Video Into Your Sales Strategy
Below are some best practices that will help you (or your sales team) breakthrough your prospects' email clutter and land that big appointment by implementing video into your strategy.
Use great subject lines for emails that speak to what your video is about: "You know it's frustrating when," or "I get it, and I think I can help." Using a connection, commonality, or an event trigger for messaging will help your subject line stand out and lead the prospect to open the email. Ensure your subject line explains what your video is about, so it will encourage an open, so they see your video in the email.


Put a bio video in your email signature. This helps put your "story" to video and can show prospects who you are, and it starts to establish trust by them seeing your face and your story without having to set up a call.


Don't make a commercial

—

nobody wants to see that. Ensure the video you send in your email is valuable to their time and their business.


Start videos with A.P.P.

Agree: "I'm sure you would agree..."

Promise: "What If I told you that there is a..."

Preview: "I am going to show you..."



Get a small whiteboard and write the prospect's name on it at the beginning of the video, so the prospect will see that it is a customized message for them while they are considering pushing play. It's smart to take a separate photo or grab a screenshot and customize the cover image of the video, so the prospect has a good idea of what the video is about before they push play. The whiteboard with their name on it is a great screen to have showing to encourage a watch.


Practice your elevator speech and tag your video with it at the end.


Relax and have fun while you create your content. This is the perfect way to build trust at the first touch and ensure they get a feel for your personality, your professionalism, and what you can promise your relationship will look like as you move through the sales process.

Many email platforms aren't video-friendly. Some allow you to embed a video in the email body, but those on the receiving end don't respond well to it. This kind of problem can easily result in the prospect opening your email then getting frustrated because the video won't play.
Here are some additional resources that can guide you through this process and get quality video results via your email efforts:
The more you practice using video in your sales strategy, the more comfortable you will become. Be natural and sincere, and take this opportunity to start establishing trust with your prospect and give them a reason to want to respond!