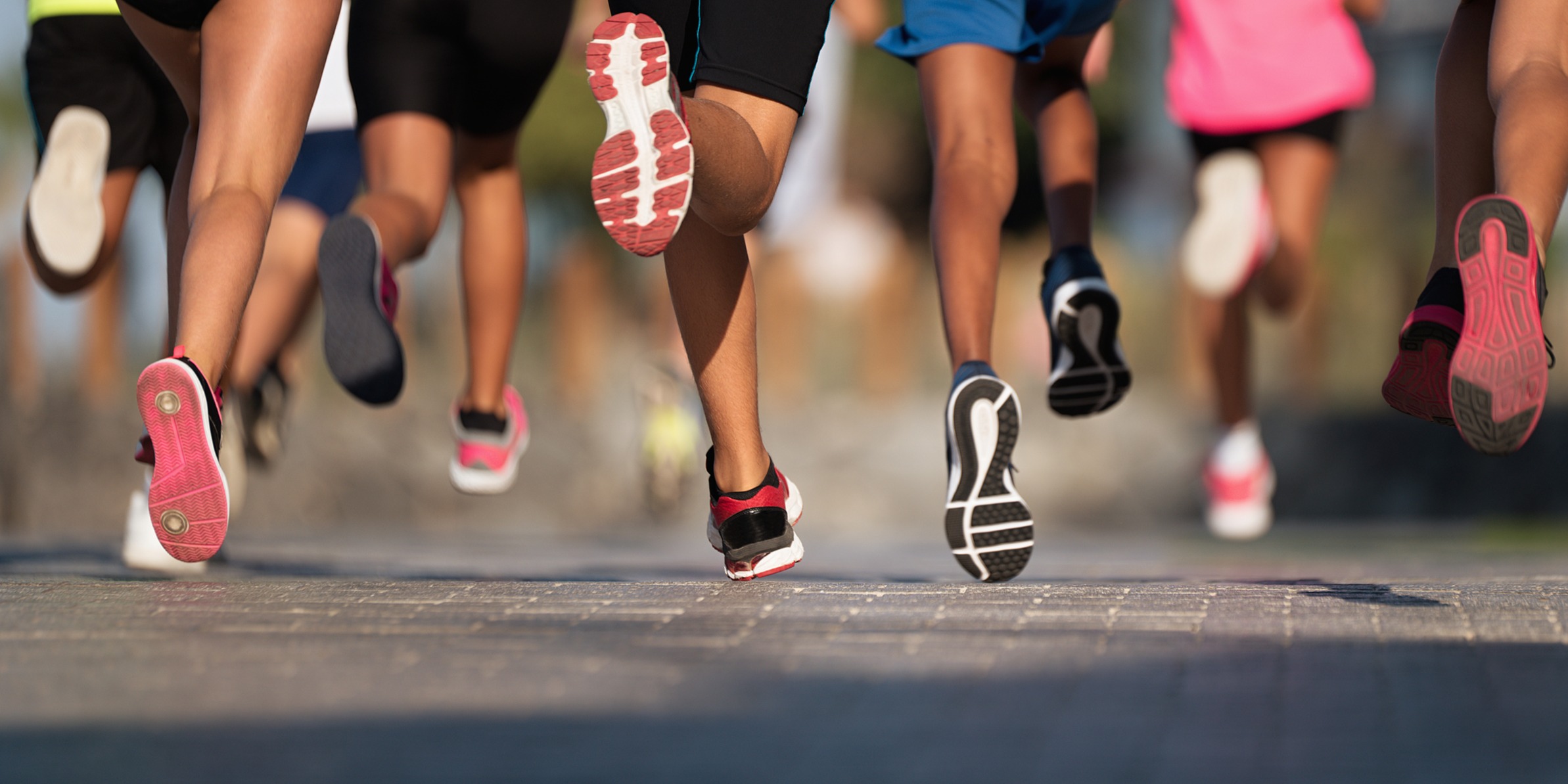 When you've been in the industry for a while, you realize the astounding similarities between sports and business. Like sports, sales is a highly-competitive field, and you must have the ability to think on your feet with rock-solid professionalism.
In both, success boils down to having a winning attitude that demands discipline and attention to detail regarding how you prepare and perform.
As an athlete, it's vital to understand the basic concept of agility — the ability to change your body's position by having quick feet. As a sales manager or consultant, rather than applying the phrase, "Move Your Feet" to your body, you must apply it to your mindset and tactics.
Move Your Feet
During practice, you can always tell the true ballplayers from the rest by those who move their feet. If you see an athlete shuffling their feet from side-to-side so that they can move in any direction at any given minute, you know they're in it to win it.
The way a player moves their feet tells you who is willing and who isn't. For instance, in football, the left tackle may look big, but if he doesn't move his feet every day when no one is looking, he will get his quarterback hurt during the game.
No matter what sport — infielders, goalkeepers, point guards, tennis players — they all have the same requirement. Move your feet.
The reason is simple. In order to compete, you must achieve balance and put yourself in the best position to deliver a ball or make a play. If you make a lazy choice to reach instead of moving your feet, disaster inevitably happens.
The Secret Sauce to Sales Success
As a salesperson, sales manager, or consultant, the secret sauce to economic success is concentration and focus. Sales professionals that have enough discipline and attention to detail to do the basics better than everyone else become the top-performers that everyone respects.
How many of us have heard sellers recite things that they know they should be doing, but they just don't do them?
It's like comparing state championships to industrial league games at your local park! Knowing what to do is simply not enough to win the game! You have to move your feet!
8 Ways to Quickly Move Your Feet Towards Sales Success
As an athlete, if you are willing to put in the daily agility practice, you'll learn to move your feet. If you want the same success as a sales professional, there are eight practice drills that can make you a sales baller, but you have to commit to doing them as if your job is on the line – which it is.
A pep talk is a nice tactic of encouragement to get your sales team back on track, but incorporating these training techniques can improve your company's sales and get your team moving their feet.
1. Schedule an appointment for yourself every day to prospect for new business.
This time consists of writing relevant content for your emails and voicemails, identifying highly qualified prospects, and connecting with them in various ways. Then keep the appointment by protecting it from distractions or temptations.
2. Make a complete plan for how you connect with people.
It will likely take several attempts to gain a new appointment from a new, well-qualified prospect. Plan them all in advance. You need to be engaging, and you need to know where to go with the ball.
3. When you start your first appointment, ask well-thought-out questions that show insight.
Once you've done this, then really listen and build a business conversation. Business owners hear product pitches from dozens of companies, and most of them involve sellers spouting off about how great their latest widget is.
How are you going to stand out? Find out how you can help your prospect and share ideas with them about how you can solve their problems. There will be plenty of opportunities to score. Don't get too excited and skip the parts of the play.
4. Collect case studies and referrals from your office and your clients.
We don't buy a pair of shoes without reading a review of them in today's culture. Depend on your teammates because B2B salespeople are encountering more competition than ever before, and they are working harder to earn the business and attention from both their prospects and their current clients.
It's critical that salespeople stand out with quality examples of how clients have used their product or service in the past, had a good experience, and achieved a significant return on investment. Click here for three steps you can take to generate quality case studies.
5. Get better connected with your customers.
Earlier in the article, we mentioned how you could tell a true athlete from the rest by the way they moved their feet. The same goes when playing on the sales field.
The majority of your competitors only know the decision maker with the money. The true players, or salespeople, in the business know at least three. Decision making is now a shared experience, even with experienced business owners who are involved in everything. Find out who the influencers are and invite them to be a part of the sales process.
6. Don't present any proposal that doesn't document how you will measure success.
They are buying results. Google Analytics and AI are changing the game. Many sellers are so afraid of documenting the goals because they are afraid of coming up short. They play ball with chubby old men at the park. The champions make needed changes in order to get the changes they promised.
7. See your customers more after they buy than you did before they bought.
You need to measure ROI and service your accounts. But real relationship building is achieved when they know that if something goes wrong, they can trust you to take care of them. That's being a teammate and an extension of your client's team!
8. Treat your oldest customers as if they were new prospects when it comes to evaluating how you can help them best.
Priorities change, and assumptions will hurt you. Your top accounts are everyone else's prospects, and you have to come ready to play every day.
The Importance of Thinking On Your Feet
Footwork is an essential part of any sport, and if you want to become a top athlete, you must be quick on your feet. The same mindset applies to any sales professional. You must be quick on your feet by offering a cool and confident response, often in an impromptu setting, and solving a problem fast and efficiently under pressure.
The secret to being successful when thinking on your feet in sales is to: improve your skills, apply proven tactics, and prepare for situations that might put you under pressure. When it's game time, you're prepared and ready to win.
*Editor's Note: This blog was originally written in 2019 and has since been updated.