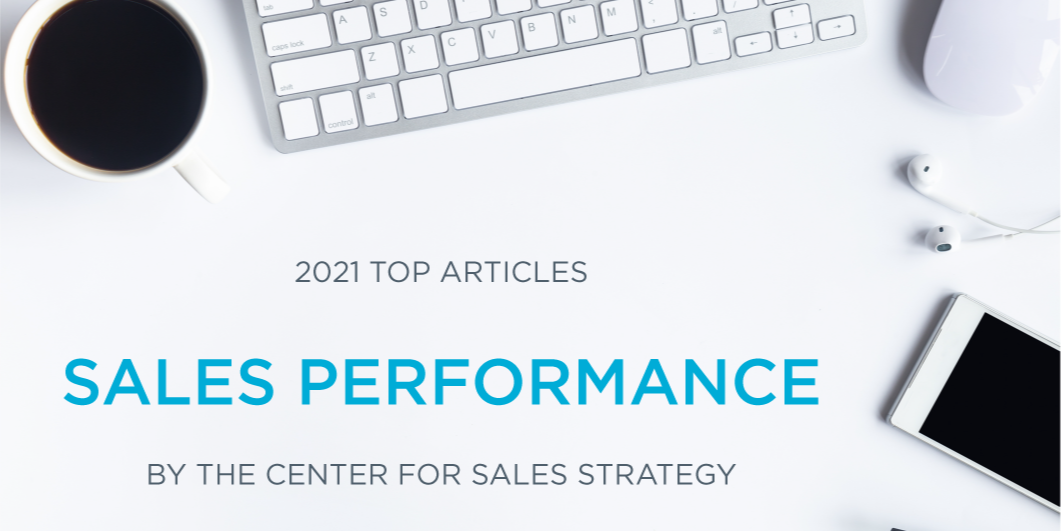 Providing quality content that helps our clients and visitors improve their sales performance is a goal of ours, and we hope this blog has brought you insight, education, and tips to get you on the path to success.
We've searched for the most popular blog posts of 2021, and we've curated these lists to bring you some of the most informative content from the year. Check out these top blogs on the sales performance from 2021, and let them kickstart your 2022 sales strategy.
Top CSS Blog Posts on Sales Performance from 2021
1. Set Your Team Up for Sustainable Sales Performance Going into 2021
2. Follow This Growth Formula to Increase Sales Performance
3. Why the Talent of Problem Solving is Essential for Sales Performance
4. Track These 4 Activities to Help Your Salespeople Grow Their Sales Performance
5. How do You Improve Sales Performance?
6. How to Immediately Improve a Salesperson's Performance

7. How to Use a Sales Diagnostic to Improve Performance
8. Big Rocks Managers Should Focus On

9. Identifying Three Sales Process Bottlenecks and the Tactics to Drive Performance
10. Close This Performance Gap, Get More Appointments [VIDEO]

These are the most-read blog posts on the sales performance from 2021, and we hope they provide insight to help you have a successful year in 2022. Cheers to a prosperous New Year!