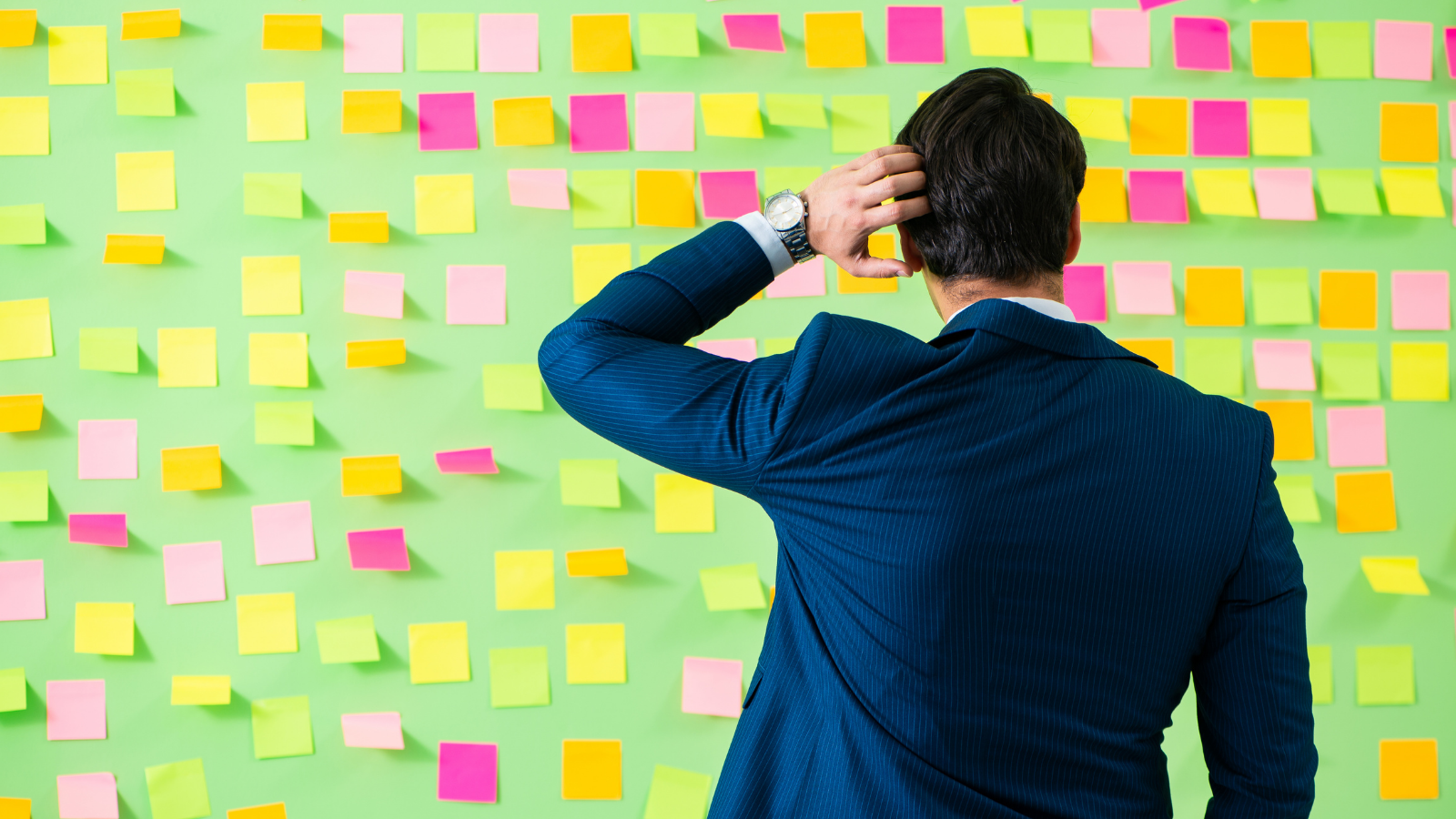 In addition to resetting your priorities, recruiting and selecting the right talent, and managing people individually — there's another aspect sales managers need to focus on.
Great management begins and ends with YOU. It's time to strategize what being a great manager looks like for yourself — it's time to focus on the Big Rocks.
The Big Rock Method
Big Rocks (outlined in Stephen Covey's books "7 Habits of Highly Effective People" and in "First Things First") are your priorities. They're the projects, tasks, or goals you must accomplish. They're not a messy to-do list.
Big Rocks may be, "Learn more about motivating already successful salespeople," or "Get better at filling my talent bank."
In the simplest form, Covey explains this method by asking readers to imagine they have an empty jar which represents their time available in a day. Then divide the activities/tasks they want to perform into three groups:
Big Rocks

—

the most important activities which will most directly help you hit your goals.
Small Rocks

—

still good activities, just not as critical to hitting your goals.
Pebbles and Sand

—

other activities that "need" to get done.
Each time a task is performed, that rock goes into the jar. As sales managers, we often work on things as they come up. As a result, we fill our jar haphazardly with rocks. And when we try to add Big Rocks, there's no room left.
Covey says it's best to plan around the Big Rocks first, then add Small Rocks, then the Pebbles and Sand.
What Should Sales Managers Focus On?
With the New Year quickly approaching, we asked a few of our experts what Big Rocks they feel sales managers should focus on. Here's what they said.
A big focus for 2022 will be establishing the best pattern of work and office attendance for sellers. Regardless of what your current policy is, the last 18 months have disrupted what had become a very familiar paradigm of in the office every day for most sellers. Let's take what we have learned from the pandemic disruption and apply it to create the most productive arrangement. Here are some suggestions:

During the time sellers worked from home entirely, we couldn't see when they were working or not, so that necessitated a focus on measuring actual achievements like number of new prospects, number of first-time appointments, and quality of discovery calls. Don't lose that.


Both sellers and clients became very comfortable with video calls which allowed more interaction with a lower barrier. Let's not lose that.


Some things are better in person, like sales meetings that rely on participation from the group (as they all should), some meetings with other departments where problem-solving is needed, or some one-on-one meetings just to see a human. Let's not lose these either.

— Jim Hopes, Managing Partner
My advice for a sales manager going into 2022 is to take a fresh look at what they are doing with People, Process, Planning, and Performance (our four main areas of the IMPACT Sales Leadership System). I suggest this because the environment looks very different than one year ago or two years ago. Having the discipline to look at each important area with fresh eyes makes sense right now.

— John Henley, Managing Partner
Don't just know your revenue goals. Know the KPIs required to meet the goals. If your goal is to grow revenue by 15%, how much will come from existing clients and how much from new business? How many proposals do you need to present? What should your close rate be? How many MQLs/SQLs need to be generated by marketing?

Knowing the KPIs associated with a goal will help guide your strategy, planning, and execution. And monitoring the KPIs throughout the year will help you identify potential barriers to success and optimize performance over time.

— Dean Moothart, Director/Client Solutions
Sales managers should develop an Account List Management Strategy with each seller that clearly defines goals for key account growth and target to key conversions.

— Kurt Sima, VP/Senior Consultant
More Advice From Experts
What Big Rocks should sales managers focus on is also a question we often ask guests in our Improving Sales Performance series. Here are some of the answers sales managers, thought leaders, and experts around the globe have given.
Big Rocks for sales managers should be maximizing the strength of your sales team. When we look at what our responsibility is, which is finding problems for our clients, we have to stay close to that business, developing deep relationships internally and externally, listening for those problems and finding out how we can solve them.

— Jaleigh Long, VP/GM Atlanta and Athens Radio, Cox Media Group
Coaching to individuals and sales culture are Big Rocks that sales managers should focus on. Sales managers also need to continue to look for trends for category information – we have to give great information to sellers and clients to help cultivate relationships.

— Katie Reid, VP/GM Jacksonville, Cox Media Group
Morale and culture should be Big Rocks for sales managers. Spend more time coaching and developing. Spend time with you people and help them see success. Recruitment should also be on the list of Big Rocks. People are doing life evaluations and it's important to keep a robust talent pipeline full. What does the next generation of great salespeople look like? How do they become prepared to join the industry?

— Jessica Hagan, President & General Manager at KTVB News Group
It's all about people and customers. Sales managers should wake up every day and ask themselves how can I connect with my people and customers in a meaningful way. How can I help connect with customers or potential customers?

— Nicki Harkrider-Probey, VP, Local Revenue Officer at TEGNA

In other episodes, you'll find more Big Rocks mentioned such as, recruitment, retention, growing digital departments, and inbound marketing.
"Managers try to do too many things and forget about big rocks," Matt Sunshine, Managing Partner at CSS adds. "If you can reduce the attrition rate, focus on target account and new business, and do better at recruiting the best people — you will win more."
Whatever the big rocks are, they need to be given the time and attention to be accomplished. Consider adding steps to fulfilling your Big Rocks to your calendar so they are not forgotten, or solicit YOUR manager in helping keep you on track with your Big Rocks.
While you still have to tend to the day-to-day of what being a manager for your organization means, make sure you are fulfilling the day-to-day of what being a manager for your sellers is, too. It'll mean more to them in the long run, and consequently more to you, too.