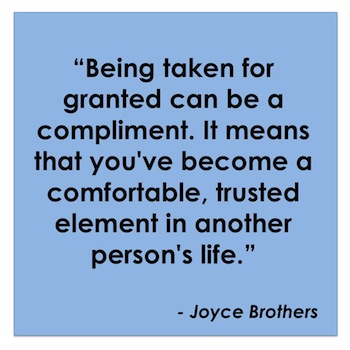 Most professional sellers can claim to have many happy customers, but relatively few can prove it. Oh, sure… a renewal is evidence of a customer's contentment. Lots of people know you when you show up at meetings or industry functions. But that kind of evidence will do little good when the subject comes up in the course of a sales call.
A smart seller recognizes that personal marketing is a key to success, and bragging about your accomplishments is not nearly as effective as getting someone else to do it for you.

So why don't more people gather and use testimonials? I submit that it's because we're all busy… and because few people know how to do it without feeling like they're fishing for a compliment. Using testimonials should become part of your sales strategy. So… here are ten tips to get started:
First, set your radar to capture compliments when they are given to you. When someone makes a positive remark—whether in person, by email or by voicemail—make a note of that. "The event launch went really well and we should talk about next steps." "The staff has really enjoyed working with the new equipment you sold us." "The feedback from our executive team has been really strong, and I'm wondering if we could ask you for a copy of the presentation." Everything in bold/italics is a compliment, it's just that the compliment is often embedded within or connected to another remark. Make note of compliments, as they are testimonials waiting to happen.
If you're not hearing overt compliments like this during client conversations, don't worry. It could be that your customers just know you so well they've begun to take you for granted. In these cases, you might need to initiate the issue: "Let me just do a quick gut-check. Are you pleased with how things are going?" "So I can make sure to keep you as a satisfied customer, let me just ask whether you're satisfied with the service I've been providing." The client is likely to either provide you with an important course correction (better now than never), or a compliment.
Once someone has expressed that your work has been valued, use the same three little words that make for a smart needs analysis: "Tell Me More."
This is the cool part. Once you've uncovered what the customer likes (or loves) about your work or your company, simply ask them to make the compliment more tangible: "You know, I'm really glad to hear that you're happy with our (company, product or services). But you know the saying, "It takes a village." I have a lot of team members back at the office that I'd love to share your kind remarks with… and perhaps even some prospective clients who would appreciate any testimony you could offer about what it's like doing business with (me/my company). Would you be willing to briefly put your feedback in writing?"
Make this easy for the customer by explaining that you're not looking for some kind of long essay… just a few quick lines that elaborate on the compliment they've just given you. The kind of thing that fits into a short email or note.
Make this easy for the customer by being specific. That is, tell them exactly what you'd like them to focus on. For example, when I ask someone for a recommendation, I'll go so far as to say, "Specifically, I'm wondering if your feedback could focus on the way I work the room during a speaking engagement." Or, "Specifically, I'm hoping you could mention how the training session made complex research easier for your team to use and understand." By being specific, you're making it easier for your customer to execute the favor you have asked for. (Most people dread staring at a blank page, wondering where they should start. You're helping them get started.)
Once you have received the testimonial note, THANK THEM. That day. Right then. Before you forget. Make them glad they did it. A thank-you note can be both classy and brief: "I just wanted to thank you again for sharing such kind remarks. It reminds me that I have a lot to live up to, and I look forward to exceeding your expectations even more as we move forward."
As a final bit of contracting, mention that you'd like to share their testimony with other prospects from time to time. "Your note would be very helpful to me and people or companies like yourself whom I have not yet had the chance to be acquainted. Would you mind if I share it in that way?" The author will take your request as a compliment.
If the testimonial has been mailed or emailed to you… take it one step further by asking the author whether they'd be willing to cut-and-paste the note into a recommendation or endorsement on LinkedIn. (Do this soon, while they still remember where they saved the document on their computer; later, they'd have to go hunting for it.) That's just another way of making your testimonials accessible to prospects.
Once you have gained a testimonial or two, USE THEM! Customers believe no one like they believe other customers. It's a competitive advantage: Anyone can claim to have satisfied customers. But you can prove it.
Mike Anderson is VP Consumer Insights and Communication at The Center for Sales Strategy