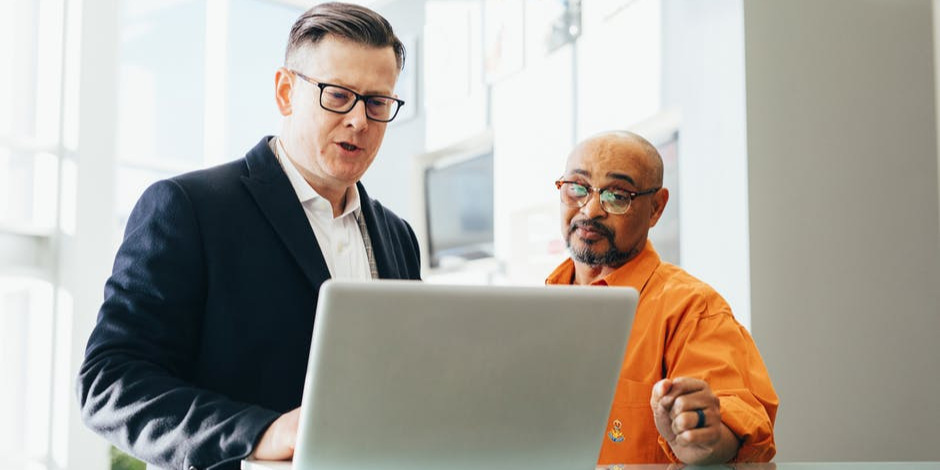 When you're starting your own company, you want to start out with the strongest foundation possible. 20% of new businesses fail in the first two years that they're open. The reasons why they fail can vary, but starting your business with the right planning will give you a better chance of success.
If you're in the business of selling products or services to your customers, you need an effective sales strategy. A sales strategy will help you scale and grow your business and learn how to improve your sales. Each strategy devised by a business is unique to them and their customer base, but they all should include the same basic details.
This guide will go over what a sales strategy is, how your company can benefit from it, and different examples you can pull from.
What is a Sales Strategy?
A sales strategy is a plan you create that outlines how you will position and sell your service or product to your customers. One key thing to focus on is how the solution you provide for customers is different than your competitors. You want to ensure you're targeting your customer base in a different yet meaningful way.
Your customers are the most vital component of how you structure and implement your sales strategy. Within your customer base, you have a variety of different types of people you solve problems for. You'll need to figure out different strategies to target each customer.
An effective sales strategy will give your organization clear guidance and objectives. It'll include information like:
Growth goals
Competitive analysis
Team sales structure
Different selling methodologies
Product positioning
The goal of your sales strategy should be to generate and increase your revenue by selling your services or products. You'll test, evaluate, and optimize your sales strategy so you can achieve your desired goals.
Why Do You Need a Sales Strategy?
Some people get a marketing and sales strategy confused. They can be defined as:
Marketing Strategy: designed to increase your brand and service/product's awareness
Sales Strategy: focuses on selling your product/service
The results of a well-thought-out and effective sales strategy are measurable. You'll be able to review how much your profits have increased. Your sales and marketing strategies will need to go hand in hand in order for them both to be successful.
With a sales strategy, you and your organization will be able to:
Identify your target customer base and market
Develop your unique pitch
Understand your company's unique selling points
Evaluate the best sales channels for your products
Taking a deep dive into each of these components will give your sales team a clear path and help them focus on selling to customers.
Additionally, a sales strategy will help you:
Modify your target customers as needed and how you outreach to them
Address your customer's needs at each step of their purchase journey
Find the right team members to help you achieve your goals
Hone your team's sales tactics
Establish a clear sales process
Increase your sales
As you develop each aspect of your sales strategy and implement it, you'll find that your company functions better and achieves better results.
Different Types of Sales Strategies
Your company may decide to develop an inbound or outbound sales strategy. You may choose to do both. Your sales strategy will vary depending upon what route you take.
Inbound Sales Strategy
Inbound sales are focused on bringing customers and potential leads to your company. These customers are the ones that are interested in your product. You want to build long-lasting relationships with them.
This strategy ties together with your marketing strategy. The marketing team will use online content to attract leads to your company. This type of content can include:
Your business's website
Blog posting
Optimized web pages
These types of marketing strategies will draw customers to your business, where your sales team can then step in. By using these strategies, the customers that find you are looking for information or a solution that your company can provide for them.
Your sales team can then educate potential leads, addressing their concerns, answering questions, and nurturing them through their decision-making prospects. Depending on how those conversations go, the leads will turn into paying customers.
Outbound Sales Strategy
Outbound sales strategies give you an opportunity to reach out to customers that aren't actively seeking out the products or services your company offers. To effectively do that, you need to know who your potential prospects are. One of the steps when creating an outbound sales strategy is developing your buyer personas.
With outbound sales, your sales team will use different techniques to outreach to prospects. These include:
Cold emailing
Cold calling
Advertising on social media sites
Once you have a potential lead's attention, you hit them with a sales pitch, and close the sale. Sometimes the number of sales you garner from inbound sales isn't enough, so that's an opportunity when you'd need to develop an outbound sales strategy.
Building an Effective Sales Strategy
Your sales strategy is unique to your business. It needs to fit within your company's business model and identity.
You'll need to figure out the following when building out your sales strategy:
Company Vision: Develop a clear statement that outlines your business's future direction so you can determine what you want to achieve.


Revenue Goals: Your company's vision should coincide with your revenue goals and what you want to accomplish each month, quarter, year, and so on.


Ideal Customer Profile: Create an archetype and profile of your ideal customers, including their pain points and background information.


Value Proposition: Develop how your products/services fit your customer's needs, what benefits it provides, and how it differentiates from your competition.


Budget: Figure out how much you can invest in software, tools, and training for your sales team.


Onboarding Program: Develop a program that will help your sales team sell efficiently and effectively, as well as a rewards and compensation plan so they stay motivated.


Demand Generation: Detail out how you'll reach out to potential customers to increase awareness of your brand.


Measurement and Performance Procedures: Create procedures for tracking performance for your sales team and what metrics your team should be focused on.
As you begin drafting the document, there are many sales strategy templates available online for your convenience. Once you have your information ready, you can easily plug items in.
B2B Sales Strategy Examples
Business to business, or B2B sales, means companies that sell their services and products to other businesses. Some of the sales strategies that worked for B2B sales in the past are no longer effective. Selling B2B used to be a lot easier and the process was relatively easy.
There are a few sales strategy examples that will help your business when working in B2B sales.
Help Your Buyers Make Better Purchasing Decisions
Today's buyer likes to research extensively before making a purchase. They need educational content to help guide them through the process so they know they're making an informed decision. This gives you a great opportunity.
You can create a content library on your website that includes assets and information that answer commonly asked questions. These questions can be from various stages of a person's buying journey. Your sales team can then share the content library with prospective customers.
Giving your customers the information they want to help inform their decision will likely result in increased sales.
Your Sales Team Should Be Your Brand's Spokespeople
Every member of your sales team should be experts in their field. B2B buyers can spot inauthentic sales pitches from a mile away. They want to talk with salespeople that will listen to their pain points and give them information that's relevant to them.
Develop a strategy where your sales team creates and shares content that's informative, relevant, and helpful to your customer's pain points. They can post the content on your company's blog, social media accounts, and then to their LinkedIn profile.
Each piece of content they create should give a new perspective on your customer's problems and challenges. It should also include actionable insights that will help buyers progress through their sales journey with your company.
Optimizing Sales Strategies With a CRM
Implementing a customer relationship management (CRM) tool will help you effectively manage the interactions and relationships your company has with current and potential customers. It'll also work to eliminate manual work done by your sales team, streamlining your data and activity. Your sales team will spend more time speaking with customers and closing on sales.
Additionally, a thorough CRM will qualify all your leads. They'll give them a score that rates them on how likely they are of making a sale. Your sales team can prioritize which leads to follow up with first.
Begin Developing Your Sales Strategy Today
Whether you're starting a new business or struggling to get your sales off the ground, it's never too late to begin creating a sales strategy. Knowing who you're selling to and how to effectively communicate with them is vital to increasing your revenue.