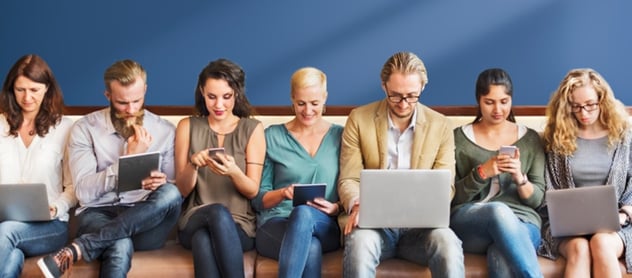 Knowing the difference between recruitment and selection could save your sales management life. Does that sound overly dramatic? As a manager, the most important thing you can do is bring talented people into your organization. "With the right people you can do anything. With the wrong people you can do nothing." Believe it. That is Peter Drucker's quote, not mine.
So why is it such a big deal to know the difference between recruitment and selection?
Here's why:
Recruitment is what you do before you have an opening. If you start looking for people when you have an open slot (or two) what will happen? You already know, don't you? Your standards will go down and/or the slot will sit empty threatening your ability to deliver on your revenue budget. Next, your manager will call you and say, "Hey, you have had that job open for XX months now, when are you going to make a hire?" Under the gun, your standards will go down further.
So, what can you do?
1. Establish a formal Talent Bank (not in your head). Make deposits to that Talent Bank regularly whether you have an opening or not.
2. Set aside time each week for proactive recruiting activities. Contact customers and ask them for names of people based on the kinds of behaviors you are looking for. If you want somebody very creative, ask the customer who they know that just brings them the best, most tailored solutions — not something off the shelf.
3. Fill up your Talent Bank with people of various levels of experience — rookies, mid-level, and very experienced people. Not all the jobs you have require the same experience level or skill level. Give yourself options.
4. Once you begin to fill your Talent Bank, reach out to the individuals, get to know them, and do some initial screening, especially for the raw talents you are looking for. Here is an 8 part series that can help you develop the specific talents we study that correlate to long-term success for B2B salespeople.
5. Keep in contact with those in your Talent Bank so they remain interested in you. A Talent Bank is a lot like the produce department in your supermarket, people's situations change and they can "spoil" if you fall out of contact. I have had people in my Talent Bank for up to four years waiting for the right job for them that fits like a glove, and when they joined my company, they were stars!
When you do have an opening, spec out the particular job and decide what talents, skills, and experience are necessary. Then you can go to your Talent Bank and make a withdrawal that fits your exact needs. Having a well-stocked Talent Bank gives you the ability to bring the best talent into your organization consistently. And, that WILL save your management life!
Need an easy way to keep track of potential recruits?
Download the Talent Bank Status Report and match the right people to each job opening.
Editor's Note: This post was originally published March 25, 2013 and has been updated.