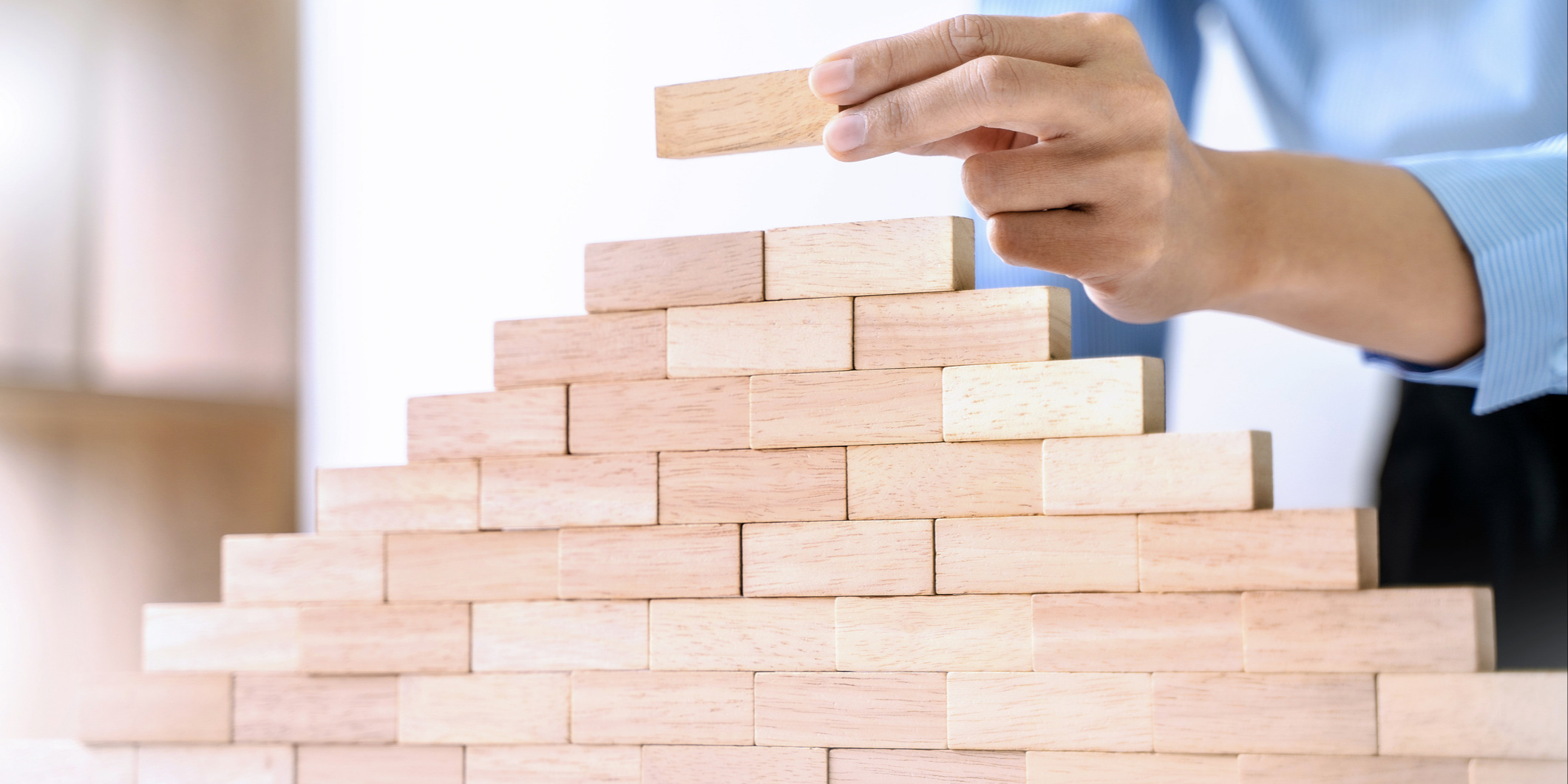 To establish the foundation for sustainable business growth, a solid sales structure must be built layer by layer. People, resources, and processes must align and work together to produce the best results for your organization.
In an earlier post, we identified the top challenges media sales departments face and a solution that addresses them all — changing your sales structure. Restructuring is easier said than done, but if you're going to manage a successful team, the need for change eventually hits home. When thinking about restructuring, below are four important things to know about the modern-day sales structure.
4 Things to Consider When it Comes to Sales Structure
1. Identifying Needs
Jim Hopes, Managing Partner at CSS, says the first thing to do when thinking about sales structure is to look at what work needs to be done. "Look at what happens between identifying prospects and actually writing the contract and keeping that customer for a long period of time. What are the types of work that need to be done?"
"The type of work that needs to be done for finding leads, engaging prospects in conversation, and getting them ready to meet and discuss problems is a different type of skill and work than it is for devising a solution and selling it back. And, it's a different type of work than renewal work. Look at all of these types of work and ask how to get this done — what kind of people, skills, and resources do you need to get these tasks done?"
Alina McComas, VP/Senior Consultant, adds, "Look at where the soft points are in the sales process with your salespeople. Focus on what is most important and ask some key questions. Do you need to generate more new business? Get more leads? How is your team set up to succeed? Once you identify what's most important and where your team is struggling, then determine how you can help them and set them up for the job that you need them to do."
2. Alignment
Creating alignment is imperative for proper sales structure. This means defining roles in a way that helps you move leads through the pipeline more effectively and outlining specific roles to ensure that every part of the sales process is accounted for.
Craig Jones, Senior Consultant, explains, "For everything that you want to accomplish; what you do, and how you restructure, has to be totally aimed at accomplishing that. Make sure that every job goes right where you want it to go. Every incentive, every compensation — it all points to what you're trying to achieve. You want it to be straight and smooth, with everyone rowing in the same direction."
Kurt Sima, VP/ Senior Consultant, also suggests looking at other industries for ideas and encouragement. For example, most companies outside the media sector have a marketing arm that oversees lead generation and appointment setting, or they're investing in inbound marketing tactics to create and provide sales ready leads. This division of labor structure places people in positions aligned with their talents and is extremely efficient compared to the lone wolf sales structure.
3. Management Structure
Effective sales management focuses on the underlying factors and behaviors that drive sales results like lead generation, qualifying opportunities, managing the pipeline, closing sales, and growing accounts. However, what we're witnessing is managers managing people and the entire sales process – and it's not working.
"If you're going to put the time and money into dividing up your sales structure, add management oversight into that," advises Emily Estey, VP/Senior Consultant. "If you're installing lead generation, then you need a manager who oversees that. If you're in the middle of the process where your seller is in the discovery phase, then you need an in-field coach type manager. Without management over the pieces of new structure, you find certain steps in the sales process that become no one's job. Then it becomes a big problem."
When thinking about the modern-day sales structure, consider managing the sales process and people in the segments that you need. Ask yourself, what manager is responsible for client retention? What manager is responsible for lead generation?
4. Time
Just like all organizations and sales teams are different, all restructures are, too. There will always be challenges along the way; one of the most difficult being time. "It takes time," Stephanie Downs, VP/ Senior Consultant, simply states. "You may recognize there is a structural issue and are willing to make changes, but the end result you want isn't going to happen overnight. Just give it time."
Sales structure is one component of our Process Pyramid from the Impact Leadership System that is designed to help you determine if you have a sales structure problem, and if so, what process can you use to help determine a new structure.