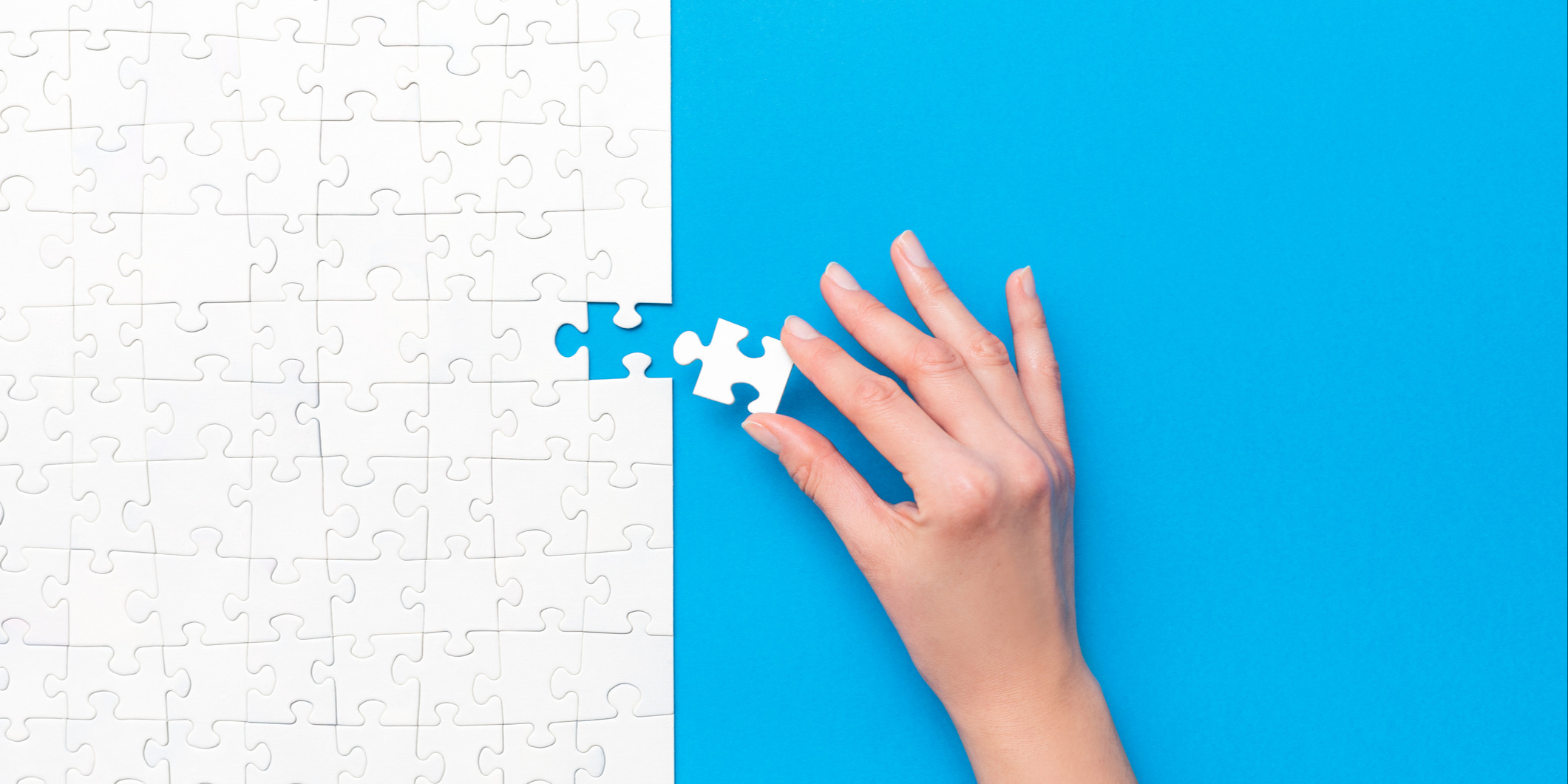 While technology and buyer behaviors have caused businesses to modernize their sales process, basic principles such as qualifying prospects, defining needs, and understanding buying patterns haven't changed that much. Every business is different, but most follow a progression with comparable sales stages.
Recognizing the need to humanize the sales process, our Sales Accelerator series is known for being more in-step with how real selling is done today while applying basic fundamentals.
Each of the six steps in the Sales Accelerator series offers important points you don't want your salespeople to overlook. However, the second step—Connect—is where we teach sellers how to establish two vital fundamentals: establishing credibility and building trust.
Connecting With Prospects
After identifying the best prospects, the next step is to Connect. Also referred to as "Approach," "Engage," or "Plan." They all share the same goal of using your research and insights to create a valid business reason for making a connection and setting the stage for a successful meeting.
The 2019 Media Sales Report found that 60% of salespeople are finding it harder than in years past to get prospects to agree to an initial meeting. Sales managers agree it's getting more challenging, with 83% saying it's harder to get an appointment than it was five years ago.
What's the secret to booking more appointments with prospects? CSS Managing Partner, John Henley says, "Stop being consumed with booking appointments and start focusing on making connections!"
Creative Ways to Reach Your Prospect
We encourage sellers to ask themselves, "How much more could I sell if I could Connect more quickly with my best prospects?" Throughout the Connect courses, sellers learn how to create a brand that is trusted and valued, and then learn how to leverage that brand to connect with the right person based on their unique target persona.
At the end of the Connect course, sellers are better equipped to develop a valid business reason (VBR) and learn the best 'outreach cadence" to use in order to be persistent enough to lock-in that first meeting. They'll also have inside knowledge on how to discover the decision-making process quickly, so that they can accelerate the sale.
Kurt Sima, VP/Senior Consultant says, "When setting an appointment with a new prospect, sellers need to standout. The best way to do this is by using a valid business reason that communicates empathy, expertise, and problem solving. Being creative when connecting with a new business prospect helps as well. Creativity enhances the seller's ability to stand out from the pack."
Here's an example of how a seller was creative and used a video message to communicate a valid business reason and set an appointment: using video to connect with a new business prospect.
Don't Give Up Strategy
Let's be honest; it's likely that you won't connect with your target prospect on the first call. They won't respond to your voice mail, and they probably won't reply to your follow-up email. "Don't give up too soon," advises Dean Moothart, Director of Client solutions. "Have a plan for what happens next. When will you call again? What will you say differently on the next voice mail and email? Tell your story and communicate your unique message through multiple attempts and communication channels over time. And make sure that with each engagement, you're adding value by sharing information that's relevant and informative."
Senior Coach Alysa Hinshaw adds, "Whatever you do, when reaching out to a prospect or client, always offer value. With every call or email, always think to yourself, "Am I offering them anything of value, or am I just calling to check-in?" Make each touchpoint meaningful. If you do this consistently, you will become trusted and valued in the eyes of your prospects and clients."
The "Don't Give Up" strategy is still the very best play to run, and adding a creative method such as video is smart. However, video alone is not enough—you still need to have a valid business reason. The Sales Accelerator process has six steps that lead you from identifying a good prospect, to developing a business relationship that results from the sale of your solution.
Stay tuned as we continue our Coaching the Sales Process series and gather tips from our experts on things you don't want your salespeople to overlook when going through the Sales Accelerator sales process.
Follow the Series:
Step 1: Coaching the Sales Process: Overlooked Points in the IDENTIFY Step