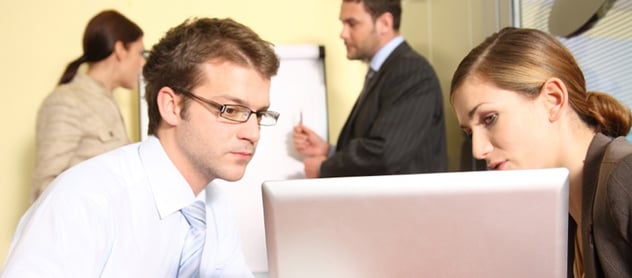 We have all fallen victim to the impulse buy. That gadget in the checkout line or "gotta have" in the window. Thankfully, most of those spontaneous decisions didn't have a pronounced impact on our long-term success or happiness.
I'm sure you would agree that hiring a new manager doesn't fall into the same spontaneous purchase category as buying a Wonder Wallet or a Snuggie, but I have seen even the best managers out there succumb to the quick and easy option that is right at their fingertips. When a key management position comes open, the stopwatch starts. It takes massive willpower to not make a quick move, but instead apply the critical thought that is necessary to make a good decision.
Any time you have an opening on your staff, you have a golden opportunity. This is your chance to find a superstar, someone who is born and built to succeed in this role because their natural behaviors are a perfect match for the responsibilities of the job. When you find that perfect match, performance and happiness levels spike.
In an ideal world, you are recruiting all the time and have built a strong Talent Bank that you regularly maintain to support your hiring efforts. (It's a fact: recruitment can't start when someone leaves. Strong ongoing recruitment ensures that you always have a bench of quality candidates and you won't ever have to settle for disappointing performance.)

Whether you have a strong Talent Bank or not, though, the very first step in making a solid hire is to put the job itself under the microscope. The challenges of every role are different, even if the job titles are the same, so before you embark on your search or selection process, you must first perform a Job Analysis.
To do this you simply need to consider what may be particularly unique about this specific opening by asking yourself these four critical questions:
Job Purpose: Why do you need this sales manager? How well they help you increase overall sales?
Primary Responsibilities: What will the top 3 or 4 responsibilities of this job be?
Leading Indicators: What are the top 3 or 4 actions you will measure that will lead to success in the job?
Performance Tracking: What are the top 3 or 4 performance measures you will analyze at the end of each month?
Once you have nailed-down the answers to these questions, you will be ready to go out there and make a strong selection decision in order to impact your overall performance for the long-term.