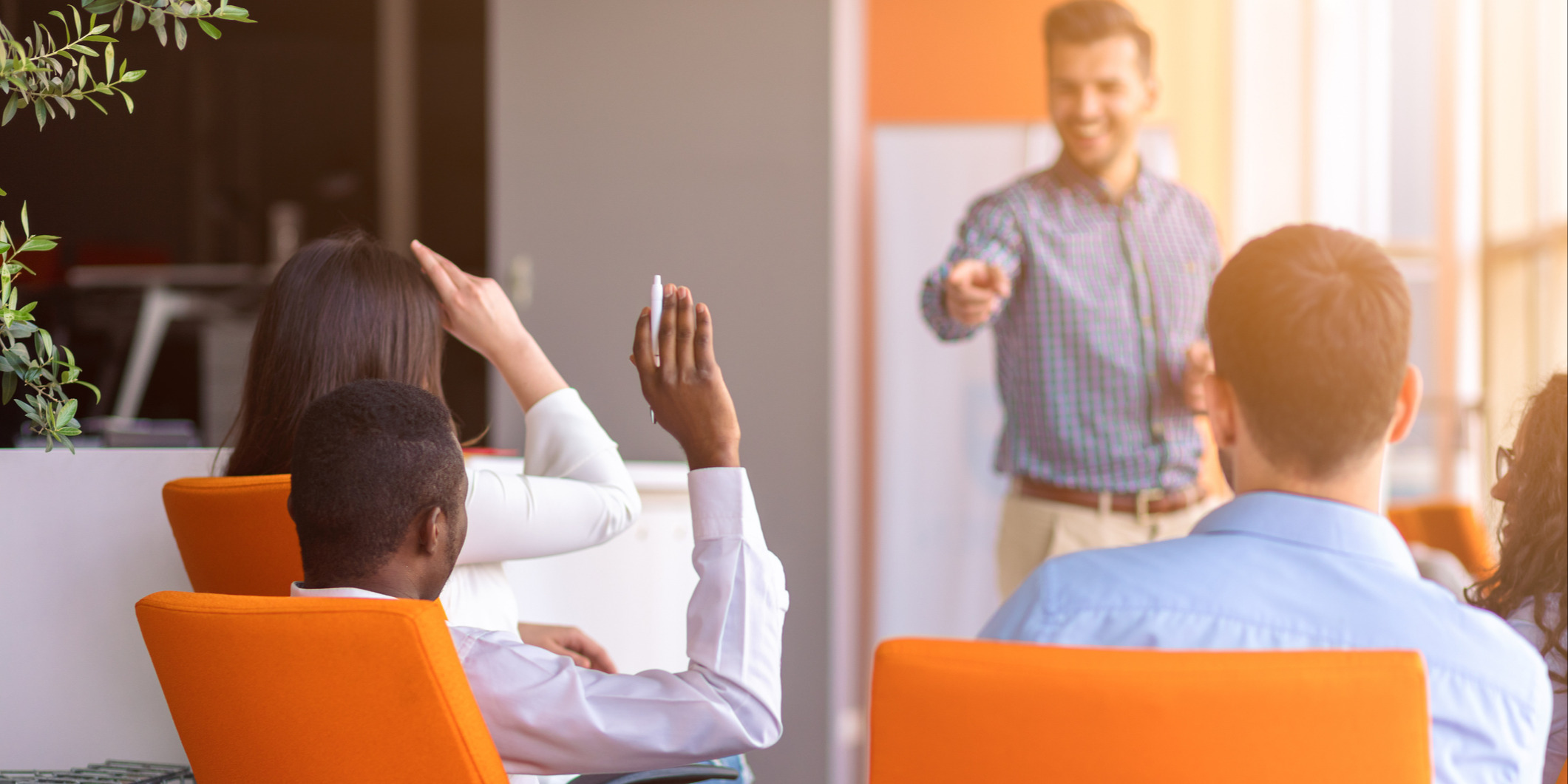 Have you ever participated in a trust building exercise? They have been the craze for years. There have been a few fun ones, like Escape Rooms, but there have also been a few you wish to forget, like "trust fall." Seriously, who enjoys blindly falling backwards hoping someone will catch us?!
Team building exercises are a great way to form relationships and build reciprocity. But developing trust takes time—much longer than one afternoon—and activities alone are not how a foundation of trust is established. Building an effective team starts by asking thoughtful questions. Those questions spark conversation, providing team members an opportunity to share bits of information about themselves, and over time, leading to more trust and engagement—improving team productivity along the way.
Shocking Employee Engagement Statistics
Before we provide some trust building questions, take a moment to read these statics. This data should leave all managers wondering what they're doing to build trust among their team:
Many managers claim to trust their team but are not offering opportunities to grow and continue to micromanage. Trust is rooted in actions, and just because your door is always open, doesn't mean you are.
Team-Building Questions
Our team incorporates daily team-building questions (such as those below) that allow us to share pieces of ourselves that we normally wouldn't. Over time, this information paints a complete picture of the unique individuals we are and enables us to connect with others.
What book do you recommend reading?
Which movie are you currently watching on Netflix/Hulu?
What are your holiday traditions?
Is there something that made you smile today?
What skill do you think everyone should learn?
We also go a step further by creating personal user guides that answer questions about our communication style, values, pet peeves, and what our team can do to help us perform at our best, even under times of high-stress.
Develop a Culture of Trust by Asking Questions
How can you develop a culture of trust where people feel they matter and are more than just an employee? Ask yourself these questions:
Do you have the flexibility to balance work and personal responsibilities?
Do you feel you are trusted to get your job done?
Do you feel you have the autonomy to make decisions in your role?
Do you feel your opinions are valued?
Do others act on your suggestions?
Is our company fundamentally fair to everyone?
Do you feel you are treated with respect?
Answer these questions honestly, then ask your team the same questions and compare answers. This may not be the easiest exercise for you, but what a great start to building a trusting environment within your company!
Warren Buffet said, "Trust is like the air we breathe. When it is present, nobody really notices. But when it's absent, everybody notices."
Workplaces with trusting cultures are more productive, highly engaged, and have a happier work force. Trust is also the foundation that the most successful companies in the world build upon. A recent Great Place To Work study observed Fortune's 100 Best Companies and noticed that organizations who place stock in a high-trust culture see 3x the return on their bottom line than those that don't create that culture.
Be easy on yourself. Trust takes time. But know that earned trust will elevate your relationships and take your company to new heights.