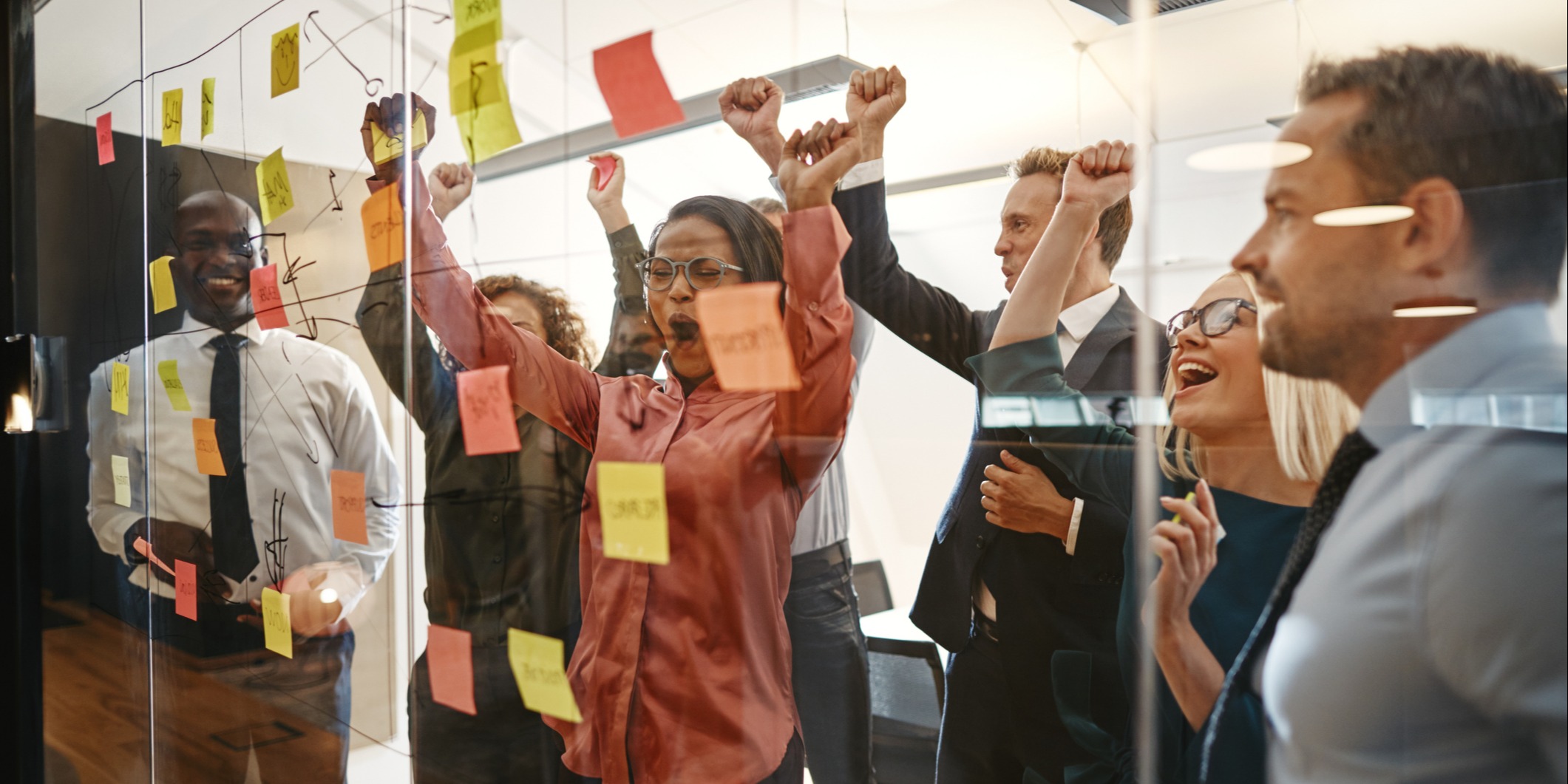 Are you looking for ways to create a company culture that will help you accomplish your business goals?
If so, you may have read about Zappos corporate culture and its ten core values. You know that core values determine the priorities of the company, and they're what support the vision of your company and help shape the culture.
Here's why the most successful companies have core values in place and pay attention to culture fit when they hire new people.
Imagine this: You're racing against an important deadline, head-down, entirely absorbed in the work to be done. Your pulse is high. You're stressed, but you've got to focus. Almost done.
WHOA! Your focused moments come to a screeching halt.
Music is blaring, horn honking, a woman in a cape is fluttering by followed by a big guy in a tutu leading a camel. More people, more noise, lots of confetti!
How do you feel?
If you feel great about this turn of events and find yourself dropping your pen, standing up, and joining the parade – relieved to have a moment of fun and weirdness, you may want to consider working at Zappos!
"Create Fun and a Little Weirdness" is one of their chosen core values, and their Chief Fungineer does a great job of making sure they bring that core value to life in many different ways — including a regular office parade.
Now, if you're like most people and the thought of a dromedary in sunglasses stomping through your precious planning time makes your blood pressure skyrocket, you may need to find a different place to work.
This is exactly what culture fit is all about, and this is why it's so important for Zappos to hire for culture fit first.
What is Culture Fit?
You've heard the term culture fit – it's all the buzz. But what is it?
Culture fit is what happens when an employee's innate beliefs and behaviors are in natural alignment with their company's beliefs and behaviors. When a person can bring their "whole selves" to work, be who they are, and feel like they belong — that's a good culture fit. And as a result, that person will be more energized, engaged, productive, and happy.
Culture Fit is NOT
Culture fit is not about establishing a workplace where everybody looks alike, thinks alike, or has to become something they are not.
The burden of getting the culture fit right falls on both the hiring company and the person interviewing for the job. The candidate needs to know who they are and how they work best so they can recognize an environment that is a great match for them.
The company also needs to know exactly who they are and how they work best, which means they must have clearly defined core values. How can you know that someone is a good fit for your company if you can't clearly articulate who you are as a company and what you believe in?
Culture Fit Interview
They say Zappos is harder to get into than Harvard. Here's why. They have two sets of interviews, a talent assessment and a culture fit interview, and candidates must pass both. Months can pass between an initial cultural fit interview and an actual job offer.
Like our clients, they hire hard so they can manage easy and in CEO Tony Hsieh's words, "Most companies are very quick to hire and slow to fire when really it should be the other way around."
We have built a culture fit interview template to use for your next hires. Start by identifying your core values and add one core value to each section. Then identify the behaviors you'll want to see and the questions your team will ask to be able to spot them. We've also added a sample page based on Zappos to give you a little guidance and inspiration.
Every hire you make will either add to your culture or detract from it. Here's to knowing you're a square hole so you can find square pegs that fit in perfectly!