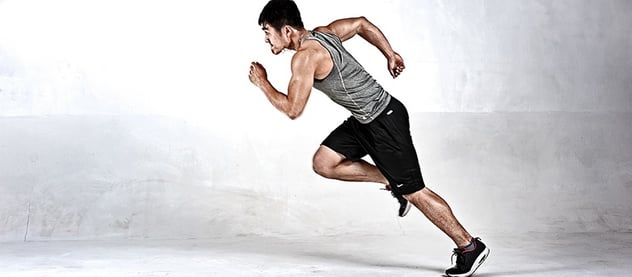 We are always told to maintain good health by eating right and exercising daily. In order to see the true benefits, it needs to be done consistently. It takes effort and planning to fit it into our busy lives but we do it. We want to remain healthy. If we stop, our health will suffer. It's a constant in life that takes self discipline and motivation. It isn't always easy but the benefits for both mental and physical health are tremendous.
Before I had kids, this was a much easier activity to fit into my day. Now that I have three little lives in addition to my own to manage, it takes real effort, commitment and persistence. In the end it pays off tremendously so I find the time. If I stop or take a break, I know it will be that much harder to get back into the routine.
Taking Time to Develop New Business is Essential
Developing new business is a lot like exercising. It takes effort and consistency but if done regularly, it is extrememly rewarding. It is how successful salespeople grow and develop. But with that growth comes a challenge. As your clientele grows, your days fill up managing and servicing those clients. It gets harder to carve out time to develop new business but it is essential. Just like daily exercise, once you begin to take breaks from prospecting and developing business, it gets that much harder to get started again.
New Business is Part of a Healthy Sales Career
I have been coaching salespeople for over 6 years now and I always find a common thread. I often hear, "I don't have enough time in the day to develop new prospects. Between my current clients and administrative duties, the days slip away." I use the workout analogy a lot with my coaching clients. It really is the same principle. New business development is a constant. It is essential to a healthy sales career. If you stop or take a break, your pipeline starts to empty. The longer you get away from it, the harder it is to start back up.
I always advise my sellers to make an appointment with themselves every single day to develop new business. Mark an hour in your calendar every day to research and prospect, cold call or follow up on new business presentations. Much like exercising, the more time you dedicate the better the reward.