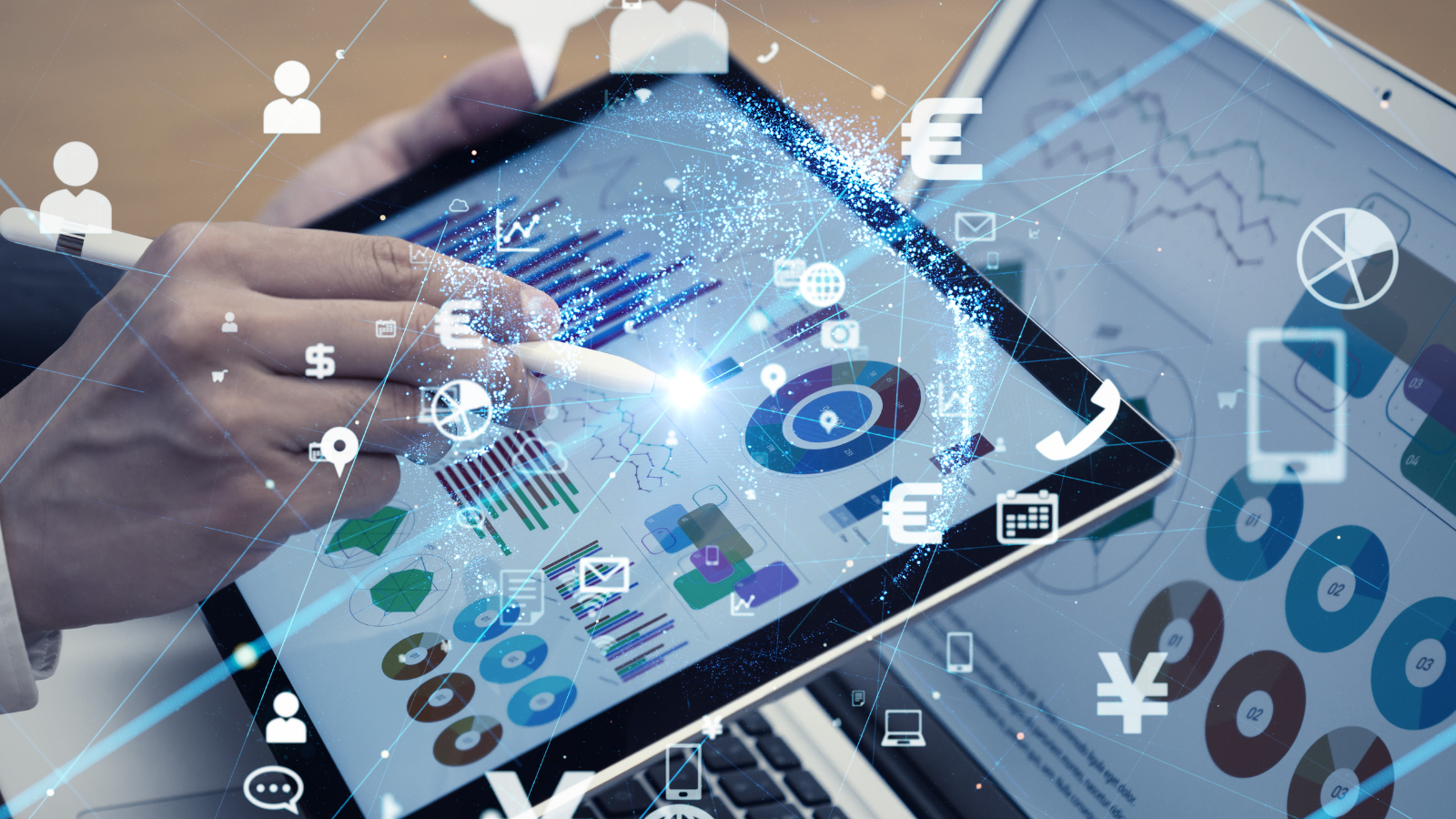 By embracing technology such as lead intelligence, marketing automation, and effective use of a CRM, salespeople can waste less time doing data entry, understand more about their leads, and document all of this information so it's shared across the organization.
In this post, we'll review each one of these productivity-enhancing technologies, enabling you to be one of the companies that gains a substantial advantage over competitors and develops a more productive sales team.
Technology That Drives Sales Productivity
1. Lead Intelligence
The B2B buying cycle has changed just over the past year, and prospects now have more information in their hands.
It's more important than ever before that salespeople have as much information as possible about their leads, so that they understand their leads' intentions and any activities leading up to first contact.
Some studies indicate that up to two-thirds of the buying process has been completed before a prospect contacts a company for information or to speak with a salesperson. What happens in that first two-thirds of the buying process while the prospect is researching solutions is very important. Much of this information is available to the salesperson using lead intelligence tools.
Knowing what prospects are looking at when they return to your website helps to prepare a salesperson for an appointment with that contact. By knowing what they're interested in, you can better craft your questions and conversation to fulfill their needs and answer their questions.
2. Marketing Automation
While sales is ultimately building one-to-one relationships with prospects and converting them to customers, not every email needs to be personal and sent by a salesperson individually.
Because the sales process includes several steps and multiple communications, some information can be sent to leads and prospects through an automated process rather than sent by each salesperson separately.
For instance, if a prospect asks for information about a certain product, you can send the first email with initial information from your personal account and then enter them in a nurturing campaign that sends additional information about that product over a 14-day period. The salesperson can discontinue the workflow at any time if the prospect responds or takes another action making the workflow irrelevant.
3. CRM
Several years ago, CRMs were very expensive and complicated and required sales consultants to customize, implement, and train sales teams on the use of CRM. This is no longer the case. In today's sales environment, there are dozens of CRMs to choose from, and most are both affordable and easily customizable.
Using a CRM has two big benefits:
1. A reduction in the number of manual processes the salesperson undergoes
CRMs minimize the amount of manual data entry that a salesperson needs to do on a daily basis.
A great example of this is the process that a salesperson goes through to find contacts or leads that work at a specific company. For most salespeople, this includes going to the company's website and searching to find a possible email address or phone number.
If there's only a phone number listed, a phone call is required to ask who the contact person is for that specific area. If the salesperson is finally able to obtain the name and phone number, he or she has to manually input that data into the CRM. This is a very manual and time-consuming process that highly-paid salespeople shouldn't be wasting time on.
Through the use of products like HubSpot's Sidekick, the salespeople can have software do the work of obtaining contact information and automatically displaying it on a web browser. Then, with the click of a button, the salespeople can add the information directly to the CRM or email contacts.
RELATED POST >>> Why Do Salespeople Hate CRM Systems — And What Can Sales Managers Do About It?
2. An increase in organizational knowledge so the entire sales team has access to data
CRMs also allow the salesperson to know what other activities have taken place with their prospects or leads. Without an organized system, it's hard to keep track of every touch your organization has with a prospect.
For instance, if a marketing campaign was recently sent out and your lead was included in that campaign, a good CRM would be able to document that and let you know that your contact has recently been sent an email.
A good CRM would also let you know that this same contact opted out of email or forwarded the email. By using a CRM to document all activity with your prospects and leads, you don't duplicate messages or send messages too frequently. This also allows the salesperson to follow up in a relevant and contextual manner based on other activities that have recently taken place.
RELATED POST >>> 5 Reasons Why CRM Should Matter to Sales

Increase Productivity with Sales and Marketing Technology
As you can see from the examples we discussed above, using sales and marketing technology can increase a salesperson's productivity, and it doesn't have to be complicated or expensive. That's the wonderful thing about technology—it not only makes us able to do our jobs better but also enables us to do them in a more satisfying and productive way.
*Editor's Note: This blog was originally written in 2015 and has since been updated.