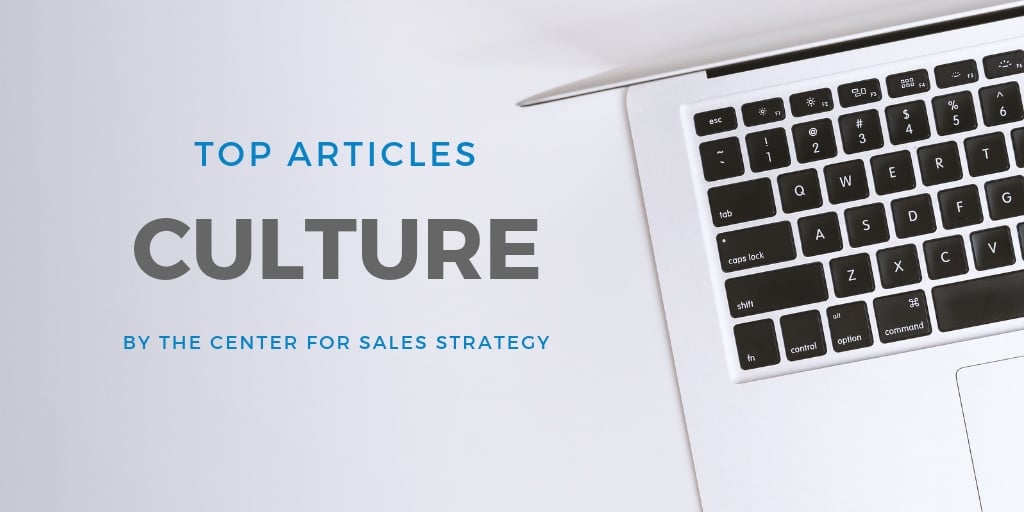 Today, we are bringing you a recap of the most popular sales culture and company culture posts we've published in 2018. Providing quality content that helps our clients and visitors improve their sales performance is a goal of ours, and we hope this blog has brought you insight, education, and tips to get you on the path to success. We've searched for the most popular blog posts of 2018, and we've curated these lists to bring you some of the most informative content from the year. Check out these top blogs on the sales culture and company culture from 2018, and let them kickstart your 2019 sales strategy.
Top CSS Blog Posts on Sales Culture and Company Culture from 2018
1. High-Performing Sales Teams Are Cultivated, Not Hired
2. Five Ways to Create a Sales Culture
3. The Greatest Businesses are the Greatest Story
4. It's OK to Say You Are Sorry
5. John Wayne Need Not Apply: Coaching Your Sales Team
6. 3 Reasons You need an Annual Physical
7. This Should Have Been An Email
9. 4 Ways for Salespeople to Gain Respect
10. 31 Inspirational Quotes to Motivate Your Sales Team this Month
These are the most-read blog posts on the sales culture and company culture from 2018, and we hope they provide insight to help you have a successful year in 2019. Cheers to a prosperous New Year!