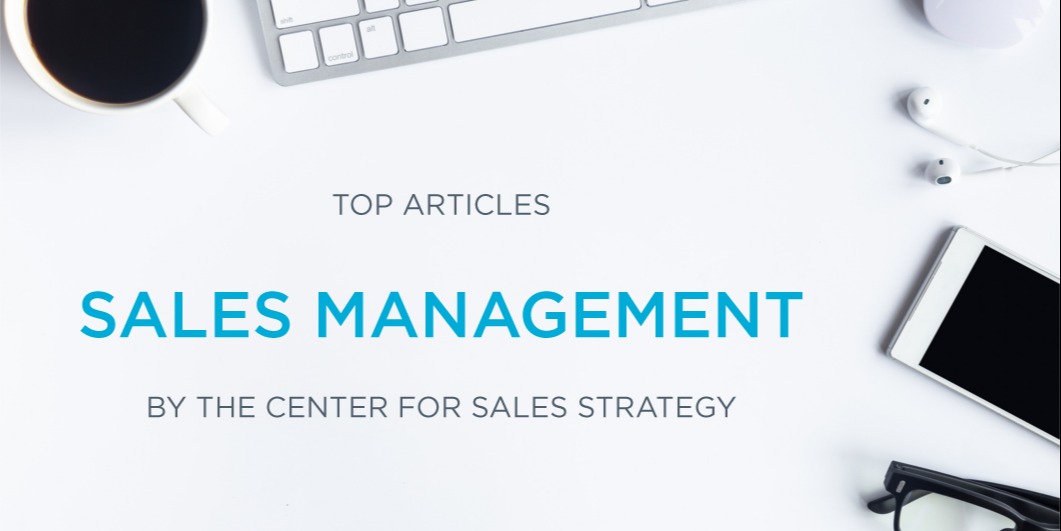 As we get closer to the New Year, we are taking some time to reflect on 2019 and the success we've seen our clients achieve. While many are enjoying this special holiday with family and friends, we're bringing you a recap of the most popular posts we've published in 2019.
Providing quality content that helps our clients and visitors improve their sales performance is a goal of ours, and we hope this blog has brought you insight, education, and tips to get you on the path to success. We've searched for the most popular blogs of 2019, and we've curated these lists that will publish each day this week to bring you some of the most informative content from the year. Check out these top blogs on sales management from 2019, and let them kickstart your 2020 sales strategy.
Top CSS Blogs on Sales Management from 2019
1. Sales Management Tip: Stop Using Your Salespeople to Hit Your Budget!
2. The Art and Science Blend of Sales Leadership
3. The 4 Most Important Key Performance Indicators for Sales Managers
4. 3 Tips to Increase Productivity and Improve Sales Performance
5. Effective Feedback in Key to Developing an Elite Sales Organization
6. 2019 Media Sales Report - 100% Salary is Not What Salespeople Want
7. 4 Ted Talks You Should Show in a Sales Meeting
8. 10 Not-So-Catchy Sales Phrases That Kill a Deal
9. 8 Practice Drills to Move Your Feet and Become a Sales Baller
10. Manage the Big Rocks: How to Become a Time Management Pro
11. A Step-by-Step Guide to Coaching Salespeople
12. 10 Things the Best Salespeople NEVER Do: The Un-Checklist
13. 31 MORE Inspirational Quotes to Motivate Your Sales Team this Month
These are the most-read blog posts on sales management from 2019, and we hope they provide insight to help you have a successful year in 2020. Cheers to a prosperous New Year!