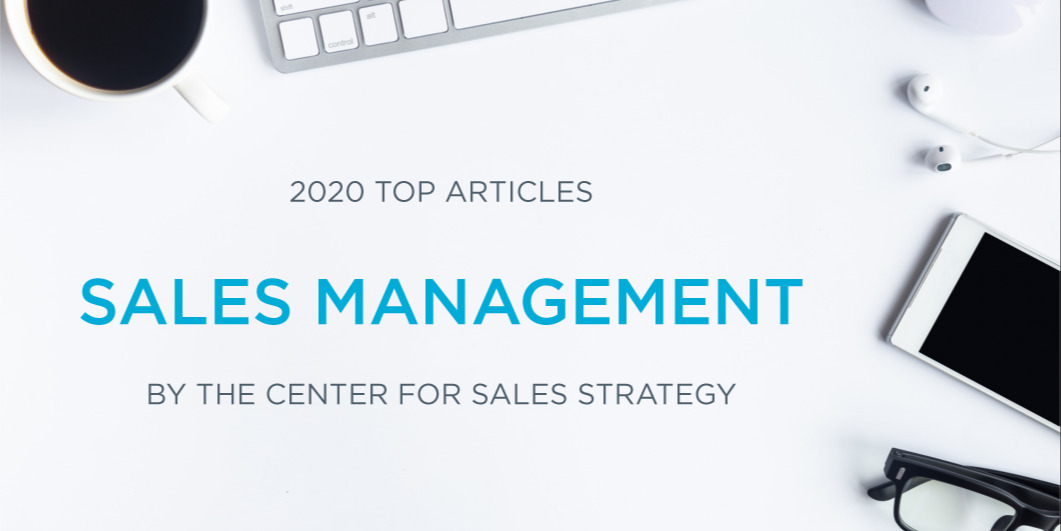 As we get closer to the New Year, we're taking some time to reflect on 2020 and the success we've seen our clients achieve. While many are enjoying this special holiday with family and friends, we're bringing you a recap of the most popular posts we've published in 2020.
Providing quality content that helps our clients and visitors improve their sales performance is a goal of ours, and we hope this blog has brought you insight, education, and tips to get you on the path to success. We've searched for the most popular blogs of 2020, and we've curated these lists that will publish each day this week to bring you some of the most informative content from the year. Check out these top blogs on sales management from 2020.
Top CSS Blogs on Sales Management from 2020
2. Are Your Sellers Prepared for the Economy to Reopen?
3. 20 Motivational Videos for Your Sales Team
4. Sales Management Tips for Conducting Remote Sales Meetings
5. Sales Survival: Avoiding Panic, Paralysis, and Pessimism
6. Tips for Successfully Managing a Remote Team
7. Listen During Turmoil, Sell After
8. Adjusting to Working from Home: When You Can't Meet Face-to-Face
9. Sales Leadership: Are You a Boss or a Leader?
10. 7 Traits Great Sales Managers Possess - As Told by GIFs
11. Predict the Success of Your Sales Team with Leading Indicators
12. Sales Leaders: Set Realistic Goals for 2021
13. Leadership: Improve This Skill, Improve Sales Performance
These are the most-read blog posts on sales management from 2020, and we hope they provide insight to help you have a successful year in 2021. Cheers to a prosperous New Year!