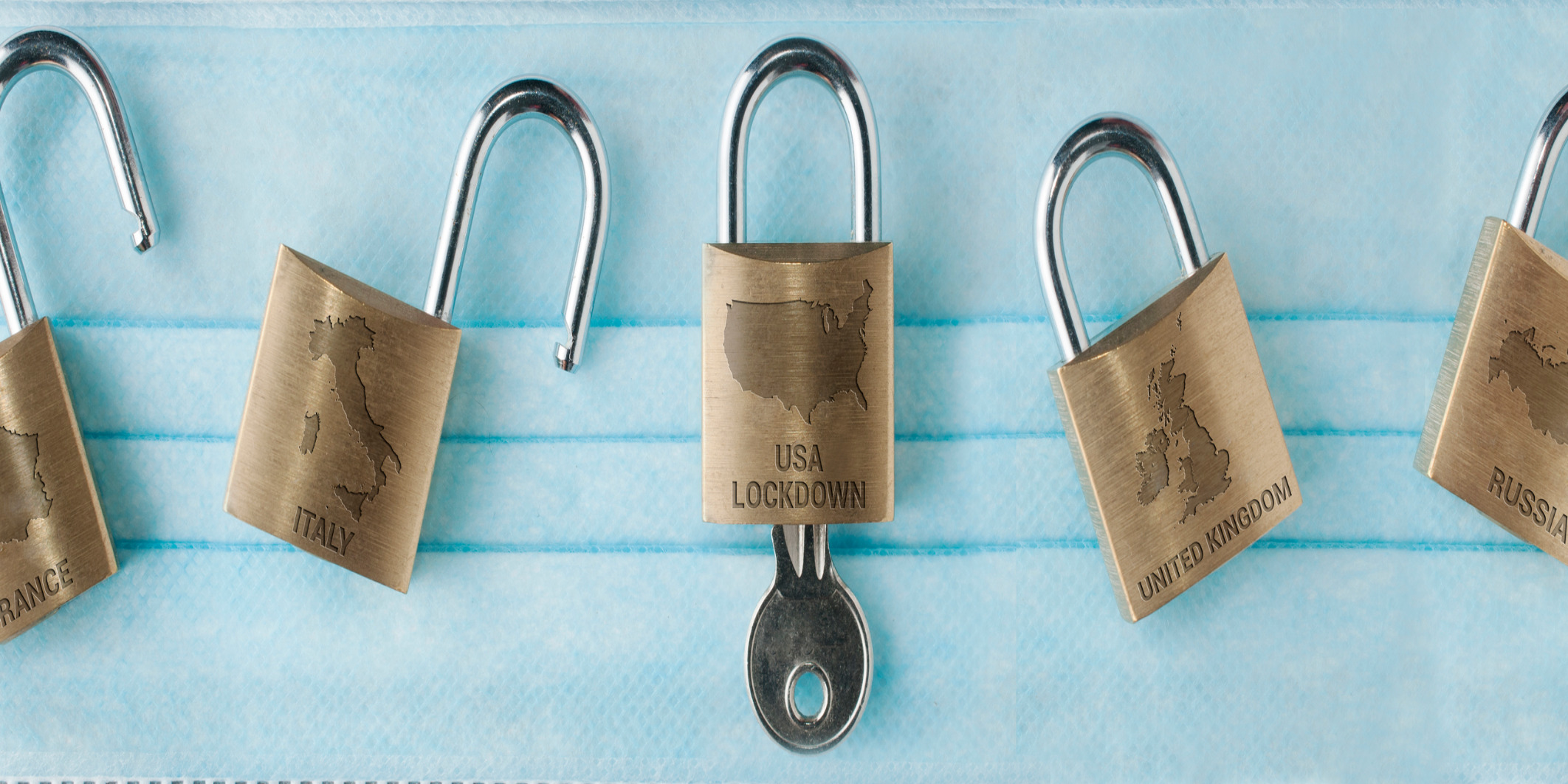 Perhaps the most anticipated grand opening of all times is occurring at various levels across our land right now—and it is joyous to see. But to say things are not quite returning to normal yet would be a great understatement.
Most businesses are still adapting to the environment. Many are operating without key segments that were profitable just a few months ago or inventing new offerings in response to the changes we've all experienced. Just as our clients are rethinking how they approach the market, so should your sales team.
5 Guidelines to Help Maximize the Current Environment
1. Don't Let Your Sellers Self-Edit Who They Should Call On
Most businesses have never seen the scope of disruption we have experienced over the past 60 days. Don't be surprised if salespeople are timid about approaching a particular business because they know it has been tough for them. While some business may indeed be too stretched financially to invest in anything right now, you can't always tell from the outside looking in which ones are still viable and looking for ideas and solutions. Your salespeople will likely be surprised about who is receptive to their approach and who is not.
2. Before Approaching a Client or Prospect Make Sure They Know What is Happening in That Business Category
If a prospect or client spends time with one of your salespeople in these times, it's because they have demonstrated empathy for their situation (which they know about from research), some expertise about how to motivate consumers to action today, and problem-solving capabilities to help them navigate the near-term situation. It's not that difficult with a few Google searches to do a little research about what a particular business category is experiencing right now. If they're calling on a dental practice, what are the challenges in getting consumers comfortable enough to return for routine cleanings? If people don't want to walk into a showroom, what are car dealers doing to keep the lead flow active so they can close deals? Your people need to know this before they approach.
3. Make Sure Salespeople Know What is Happening with Their Client/Prospect
Your people should go beyond category knowledge and learn a bit about the specific prospect they are approaching.
Is the business open?
Are the hours normal?
What restrictions are there on store traffic?
What is the message the prospect is sending now to invite customers back in?
Again, it's easy enough to get many of these answers right from your computer screen with a little probing. It's also legal to drive around and stop by many of these operations. You can learn a lot by being a customer.
4. Help Your People Brush-Up on Their Selling Skills
It's easy to get a little slack in the selling process when dollars are flowing freely like they were in January and February, but your salespeople will need to be sharp to cut through the resistance today. Revisit training on the fundamentals like:
None of this is manipulative, and solid professional selling skills are both a service your salespeople and to their prospects. Clients and prospects are searching for answers and they don't want to waste time on merely friendly conversations. They want help, and a professional, structured sales process will produce that for them.

As a manager, you can also coach them in the field to help them sharpen those skills. In the old days (a few months ago), you went to see prospects together in person. You can do the same these days on a shared-screen video call. You can join just as easily and give your salesperson feedback on a separate call afterward to reinforce what they did well and discuss ways to make future calls even stronger.
5. Measure Your Sellers' Activity on Meaningful Calls
Just because we're working remotely and coming out of a pandemic, doesn't mean the laws that govern solid outcomes are out the window. Salespeople still need to make calls, perhaps more calls than a few months ago. Those sales calls also need to be meaningful, ones that help uncover problems to be solved or opportunities to be realized, or calls that present tailored solutions in response to those needs. Those are meaningful calls and your sales team needs to be focused on enough of the right activity, working remotely or not. In fact, we hear that many sellers find themselves able to make more of these calls working from home and selling largely over the phone or on shared-screen video calls. No travel time required.
As the economy re-opens, your sales team has a once-in-lifetime opportunity to become the premier solution provider to many of their customers and prospects. Don't let them squander this opportunity by being unprepared. And you can help!