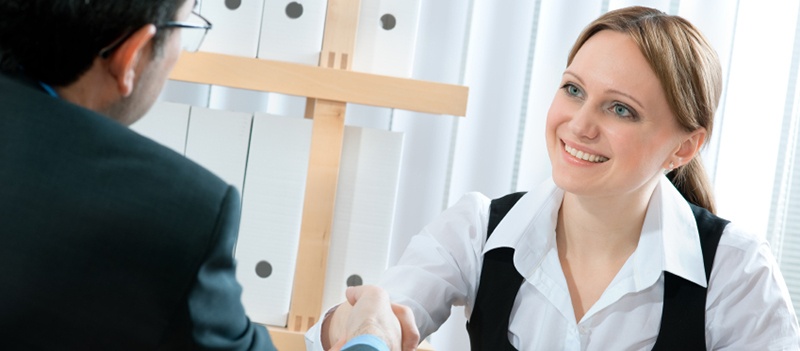 Personal recommendations are a powerful thing. Good or bad, they have the power to persuade us in one direction or another. Think about it—when most of us have little to no knowledge about a particular company or product, we typically ask those whose opinions we trust: family, friends or coworkers. As we all become more and more connected, most of us have also begun to rely on digital reviews.
A little over a month ago, I decided to have the exterior of my house painted. Once I made up my mind on the paint color, I took to my social networks to ask my friends and family members if they knew of anyone in the area they would recommend. I received a handful of recommendations from a few trusted sources, and it was then time to determine which ones to contact for a quote.
I logged on to Angie's List to research each of the recommendations. I found that two of the recommended companies had mixed reviews since they use sub-contractors, and it was the luck of the draw on who came to do the work. As I dug deeper, I found an additional company that had painted several houses in my neighborhood with glowing reviews. I contacted the top two companies, one from the personal recommendation and the other from online reviews. In the end, I decided to go with the company that I found on Angie's List.
This whole process got me thinking about the validity of a recent study by Search Engine Land, which found that 72% of consumers give the same weight to online reviews as they do personal recommendations, and that 76% of consumers read online business reviews on a regular to occasional basis. The study also found that 65% of consumers are reading between 2-10 reviews, so the good news for businesses and marketers is that one or two bad reviews is not necessarily the kiss of death.
All of these numbers demonstrate the importance for local businesses and marketers to not only know what is being said about them online, but also the importance of responding to the consumers' reviews in the right way. Businesses and marketers in 2012 need to know what their reputation is online and offline because consumers are making decisions based on the traditional—and the new digital—word of mouth.
Here are a couple of things you can do to repair or improve your reputation if you don't like what you see:
Respond to reviews, both positive and negative. Start with the more common review sites for your business. If you find a negative review, respond. Apologize if it is warranted, and try to not be defensive. Reply to the positive reviews as well, and thank customers for their business.
Publish positive content about your business online. This could be through blogging or even using your social media presence to push positive content about your business.
Look into Reputation Management solutions. There are a variety of different tools that will help you to monitor and improve your online reputation, but do your homework. Chose a company with a trusted history, or check to see if an existing online marketing partner offers a reputation management solution.