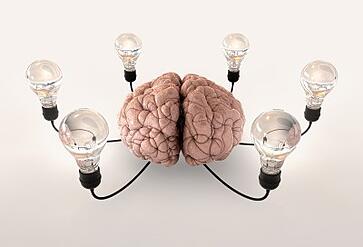 I think it's a stretch to say that people buy mostly on emotion as opposed to logic. There may be some truth to it, but I think there's a better way to think about the buying process.
I bought a new car recently. It's been a long time since I have done that. I started with an online search for affordable midsize sport utility vehicles. This led me to a list of 4-5 vehicles that were highly rated, reasonably priced, and performed at a miles per gallon reading higher than most. I drove all those cars and if I was a completely logical person I would have bought the Ford or Hyundai models I drove. They were really top of the class for what I was looking for.
However, I ended up buying the Subaru XV Crosstrek. For one, it really caught my eye, but there were other reasons I bought the car. For instance, it felt the most comfortable when I was driving and I liked the understated, but comfortable interior. For all those reasons and more, I just felt more at home in the Subaru.
I think this story illustrates that I didn't buy strictly on emotion. I wouldn't have even found the Subaru I ended up buying without the logical search that I started with. It's also true that I didn't buy based primarily on logic. This story is one illustration of why I think it's more accurate to say that people buy for reasons, not for logic.
If you want to be sure you are focused on reasons and not logic, make sure that you take a HOW approach to selling and not a WHY approach.
Why Selling is more about logic. Here is why my product will be great for you.
How Selling is creating specific value for your prospects. You are providing reasons when you find a need and provide a solution.
Evaluate your sales strategy and be sure to focus on how your ideal tailored solution will meet their needs (give your reasons), not why your product is better than the competition (logic).
Learn more about how to become a top sales performer in this free eBook, "Howie Gets His Dream Job."
John Henley is the Chief Operating Officer at The Center for Sales Strategy