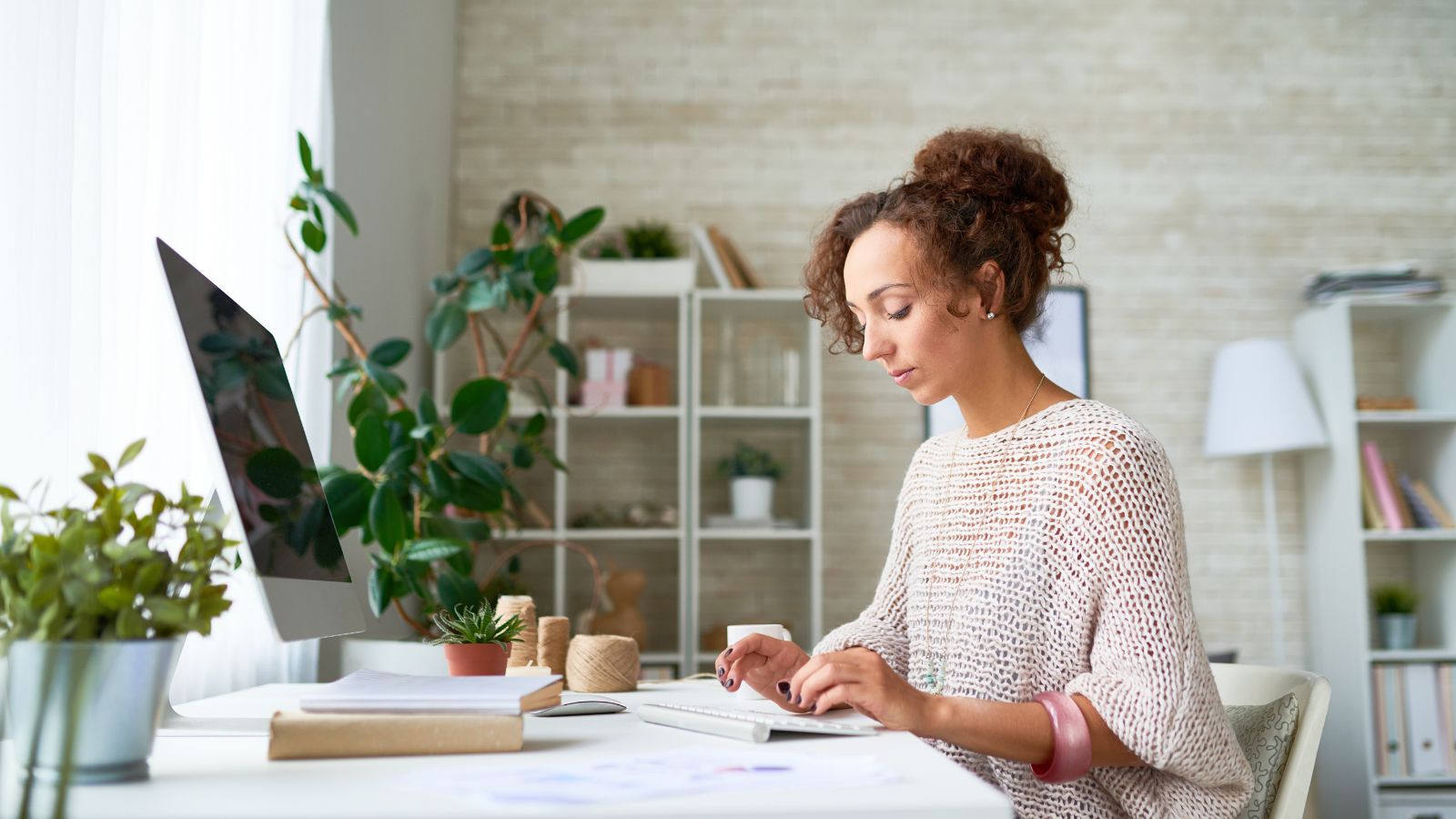 It's been quite a year of change for many salespeople and managers. What at first seemed like a temporary situation has slowly evolved into the potential for a new reality — working from home.
There are many benefits to working from home, such as no commute, which leads to greater productivity, better work/life blend, and looking professional from the waist up... just to name a few! Gartner's recent study shows that 74% of companies plan to shift some of their employees to working from home permanently.
In the past, many deals were built from the foundation of in-person relationships. The pandemic has shifted the sales cycle, and many salespeople have been forced to adjust. Mastering the art of both in-person selling and virtual selling is now a skill seller's must obtain.
As a sales leader, it's important to ensure your sales team shifts their mindset and has the tools needed to perform at their best no matter what the situation holds.
Set Your Sales Team Up for Virtual Selling
When it comes to virtual selling, it's crucial that your team is set up for success. Here are some tips to help your salespeople stay on track:
1. Be Positive and Communicate
As a sales leader, you set the tone. At The Center for Sales Strategy (CSS), we all work 100% remotely. Managing Partner Matt Sunshine, sends out a 2 to 3-minute videos every Monday morning discussing current state of affairs and what's important to focus on in the week ahead. It's a great way to feel connected and stay in the know about everything happening with the team, department or company overall.
2. Assign a Mentor for New Hires
Many new hires are starting in this virtual setting. They haven't met their colleagues face to face and they don't get the benefit of peer to peer learning that they would get if they were in person. Assign an experienced salesperson who enjoys helping others as a mentor. Some things to consider:
Make sure they are willing to take on the additional responsibility.

Have them be available for quick questions by text, email and phone if needed.

Have them do a weekly check-in with the new hire to answer any questions the new seller might have.

Invite the new hire to join the mentor on any presentations and Needs Analysis meetings.
3. Help Sellers Humanize Their Valid Business Reasons (VBRs) by Using Video
Video VBR's add a layer of personalization in virtual setting and helps to break through the clutter! Make sure sellers give the prospect a reason to want to meet with them. How can they help?

Keep these short

—

90 seconds or less. Make sure to let the prospect know that this is a short video by mentioning how short the video is in the subject line or email intro.

Use a good video service like Loom or Vidyard.
4. Help Sellers Master the Remote Meeting
Preparation is key. Make sure they are doing some online research to help them build rapport with who they are meeting with.


Agendas are critical! Sellers should create an agenda for their online meetings with prospects and clients. Add it to the calendar invite and review at the beginning of the meeting. It will help the prospect and seller stay on track and ensure that the meeting is as productive as possible.


Contract expectations for the meeting to make sure everyone is on the same page.


Be sure to have a professional background and good lighting for the meeting.



Stay on time! Be cognizant of the prospect's time and end the meeting at the expected time.
Helping sellers navigate the world of virtual selling sets the tone for working at home, promotes positivity, and leads to success. Is your organization and sales team prepared to work from home permanently?