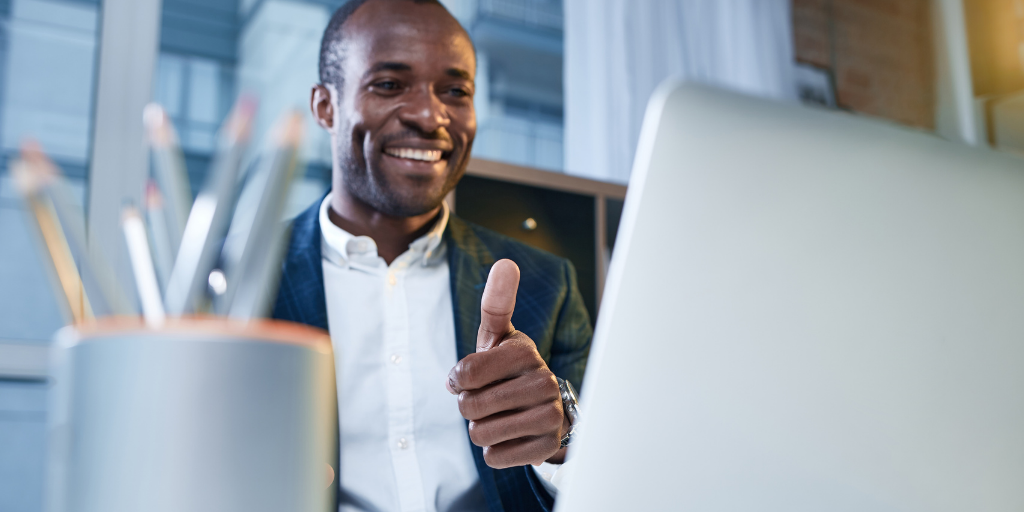 Remote selling, virtual selling, more communication via emails, and phone calls — it's all the new normal. And these new normal tactics require a significant shift in skills to create a more engaging buyer experience.
Conducting business over Zoom is tricky. Rather than shaking hands and reading body language, salespeople must learn how to limit distractions, make virtual sales demos more like traditional presentations, and learn to communicate as effectively online as they do when they're physically with prospects and clients.
Being a sales professional in 2020 is very different than it was just last year. Buyers, who used to prefer meeting face-to-face prior to making a purchasing decision, have changed too.
Accept, Adapt, Accelerate
People everywhere are adapting to this new way of life. Consumers buy cars from their living rooms, order furniture without seeing it first, and even buy homes without ever setting foot into them. Virtualization has made this all possible, and if anything, Covid-19 has expedited this shift to this new existence.
Since the start of the pandemic, managing partners at The Center for Sales Strategy (CSS) have been saying that now is the time to Accept, Adapt, and Accelerate.
Accept that there is a new reality for remote selling
Adapt to the way we sell remotely based on our new reality
Accelerate the process

—

do it often so you can improve
Although prospecting is one aspect of the sales process hit hardest with virtual selling, salespeople still love to connect, build rapport, and develop strong relationships. Instilling confidence in your salespeople to embrace the reality of virtual selling will also help clients and prospects accept it as well.
How Salespeople Can Maximize Virtual Selling
Face-to-face sales meetings will happen soon enough, but the future is now. Sellers must help their clients and prospects not only accept it but also embrace it. They help them do that by making the process simple for them. Knowing how to do it right is essential!
Set an example of how it can be done effectively, and you'll set yourself apart from your competition. Here are some best practices:
Use Video in the Sales Process to Humanize Content
Video has both the audio and visual capability to humanize your content. It's a great way to engage a new prospect and strengthen relationships with current customers. Additionally, Zoom Communications reports that using video creates 82% more trust.
When to incorporate video into the sales process:

After you have made numerous attempts and have not broken through
When you are attempting to reconnect after some time has passed
There are on-line resources available to help create video content and deliver it professionally. VidYard and Loom are two sites to assist with videos.
How Sales Managers Can Help with Virtual Selling
Know that clients and prospects are making decisions about your salespeople based on how well they conduct themselves on video. As a sales manager, help your team by role playing in a virtual environment and sending them blogs and resources for additional support to reinforce best practices for virtual selling.
Make the Remote Needs Analysis Meeting Turnkey for Prospect
Send a calendar invite with:

Time
Date
Shared meeting information



Join the meeting early

Be there to welcome them
Ensure everything is working correctly



Begin the meeting by building rapport

When people can see us, they can connect us
Share your agenda and state the purpose of the meeting
Ask questions about their business
Being with the end of mind

—

know what you want the outcome of the meeting to be



Share on-screen what you would in person

We recommend 3-5 PowerPoint Slides
Be mindful of someone's time

—

start and stop when you said you would
Remove distractions

—

turn off Outlook, put the phone away



Wrapping up the call

Ask if they have any questions
Secure next steps in the process
Email recap after the meeting reviewing what was discussed and confirming next steps
The key is to make it so that the technology doesn't distract from the meeting but helps it to be more effective. Virtual selling is becoming more and more prevalent in the sales process. Make it a great experience for your clients and prospects so they'll trust the virtual sales process.