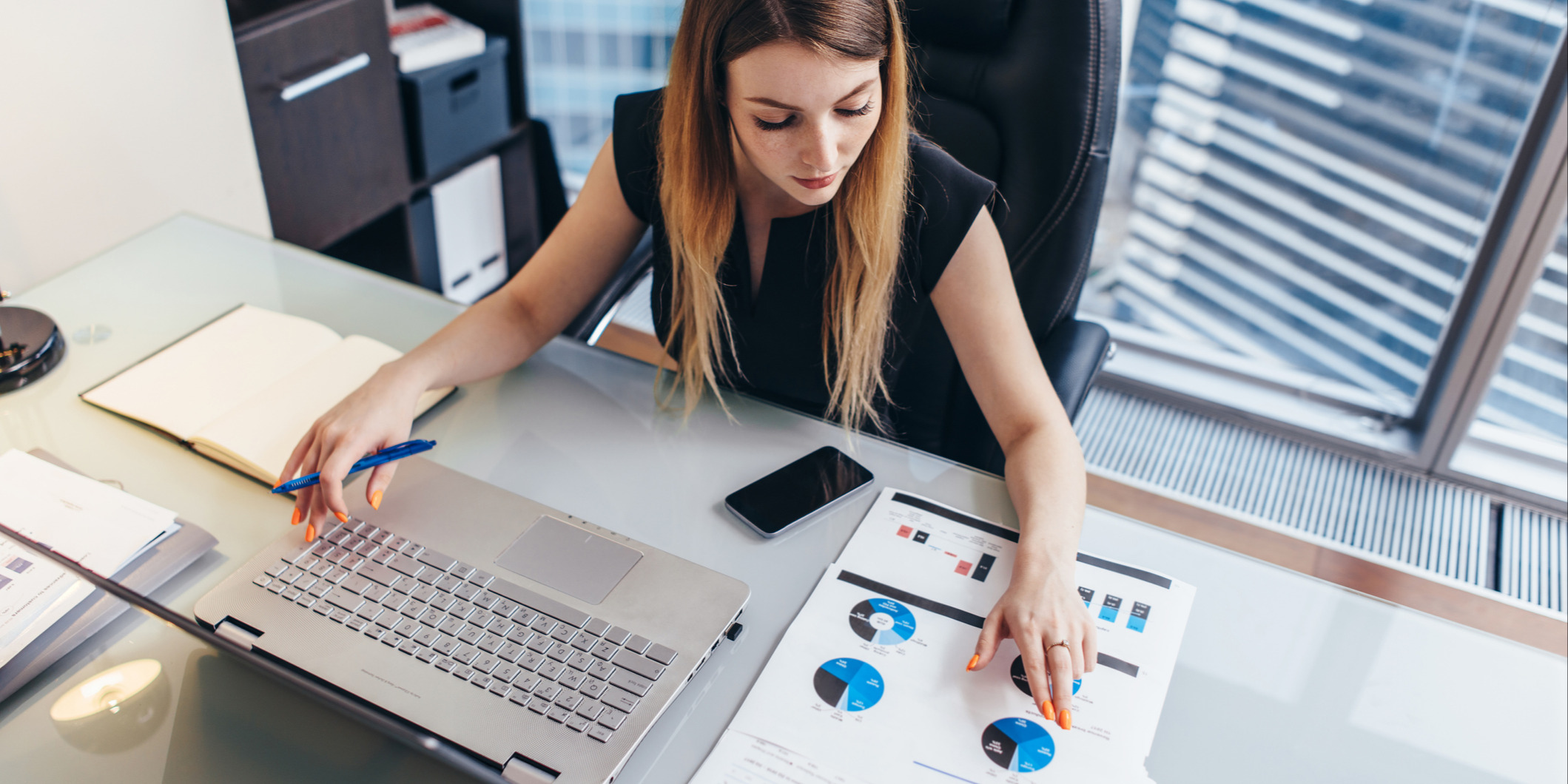 Whether you call it cold calling, prospecting, or new business development, lead generation is critical piece for the sales success formula. In many current sales structures, the salesperson in charge of lead generation also oversees setting appointments, finding needs, selling solutions, and ensuring contracts are fulfilled.
Sales managers are great at tracking pending business and placing accountability on the average number of new accounts. While these are important metrics to track, they're also narrowly focused on the middle and end of the sales process. What if we placed greater accountability at the beginning of the sales process as well? Imagine placing more focus on lead generation efforts, whether through a specialist role or an inbound marketing agency, where qualified leads are regularly handed off to Account Executives.
Why Separate Lead Generation and Sales
Much more than just a buzzword, lead generation is what keeps the funnel full of sales prospects while you sleep. And surprisingly, management within the media industry is just now starting to talk about it.
For far too long, we've asked Account Executive's to do too many jobs — because of this, lead generation suffers greatly. The Media Sales report recently found that 42% of salespeople feel it's harder to find good leads, and 60% find it's harder to get an initial appointment than in years past.
Due to technological advances and a more complex process, it takes a lot of persistence and determination to get in front of prospects. This explains why salespeople are spending most of their time on activities other than sales, such as researching, cold calling, and appointment setting.
Benefits of Focusing More on Lead Generation
When you restructure your sales team and separate the sales cycle, the process will look similar to this:
Lead Generation — A salesperson or an inbound marketing agency that concentrates on identifying new prospects, setting appointments, and generating inbound leads.


Selling Solutions— Account Executives that nurture leads to a direct sale - whether new or renewal business. This can include needs analysis meetings, creating proposals, presenting, and closing the sale.


Serving Clients — A group that fulfills the contract, agreement, or services the needs of a current client.
The benefits of separating these roles, especially lead generation, vary from saving time to increased accountability. Below are the top three reasons you want lead generation efforts separate from sales.
1. Focus on New Business Opportunities
Remember, lead generation is what keeps the funnel full of sales prospects while you sleep. When you have someone, or an inbound marketing agency, fully focused on identifying new business opportunities and setting appointments, the hard work pays off in the sales pipeline. When your pipeline is filled with quality leads, your sales team actively closed more deals and generates more revenue.
Prospecting is one of the most time consuming, and most difficult part of the sales process for salespeople. The most beneficial structure an organization can deploy is someone assigned solely to lead generation so that sellers focus more on selling. When done right, and when management helps oversee this process, this structure results in increased sales results.
2. Increased Accountability
Restructuring your sales team into these categories — lead generation, selling solutions, serving clients, is like having a real live funnel for determining problems. For example:
Lead generation is responsible for getting prospects in the funnel. If there aren't enough prospects in the funnel, you know exactly who to look. You're not going to the account managers; you're going to those in charge of lead generation.


If there are a lot of quality leads in the funnel, but there is no new business development, you're not going to look at those in the lead generation role.
Currently, two problems occur that result in confusion about where the problem originated. Either one salesperson is doing everything and will not give an honest representation of where the problem began, or a lead generation role has been adopted and not executed properly. Still, there's a problem during hand-off to the Account Executive.
Restructuring your sales team is a long-term investment, but with standards and expectations in each area, the benefits will significantly impact your revenue and overall growth.
3. Decreased Attrition Rate
With the average sales turnover rate at 35%, compared to the 13% average turnover rate for all other industries, sales turnover rate is nearly triple the average employee turnover rate. Unclear expectations, consistent underperformance, and lack of connection with leadership or incompetence of leadership are just a few reasons sales turnover rates are so high.
Managers often forget exactly what Account Executives are dealing with, and the lack of respect drives top performers out the door. Helping your salespeople find leads or write emails is NOT doing their job for them. Times have changed, and salespeople do not need to "find their own way."
If you want to keep your top performers and decrease your attrition rate, it's time to dive-in and help them where they need or want help—and that's usually with finding quality leads.
How Important is Lead Generation to Your Organization?
When an inbound marketing agency or a specialist is in charge of lead generation, they hand your team leads that are genuinely interested in hearing from you (not buying, just yet). Restructuring your sales team with individuals that excel in these categories will allow for new business development, a higher retention rate year-over-year, and overall business growth. So, how important is lead generation to your organization?