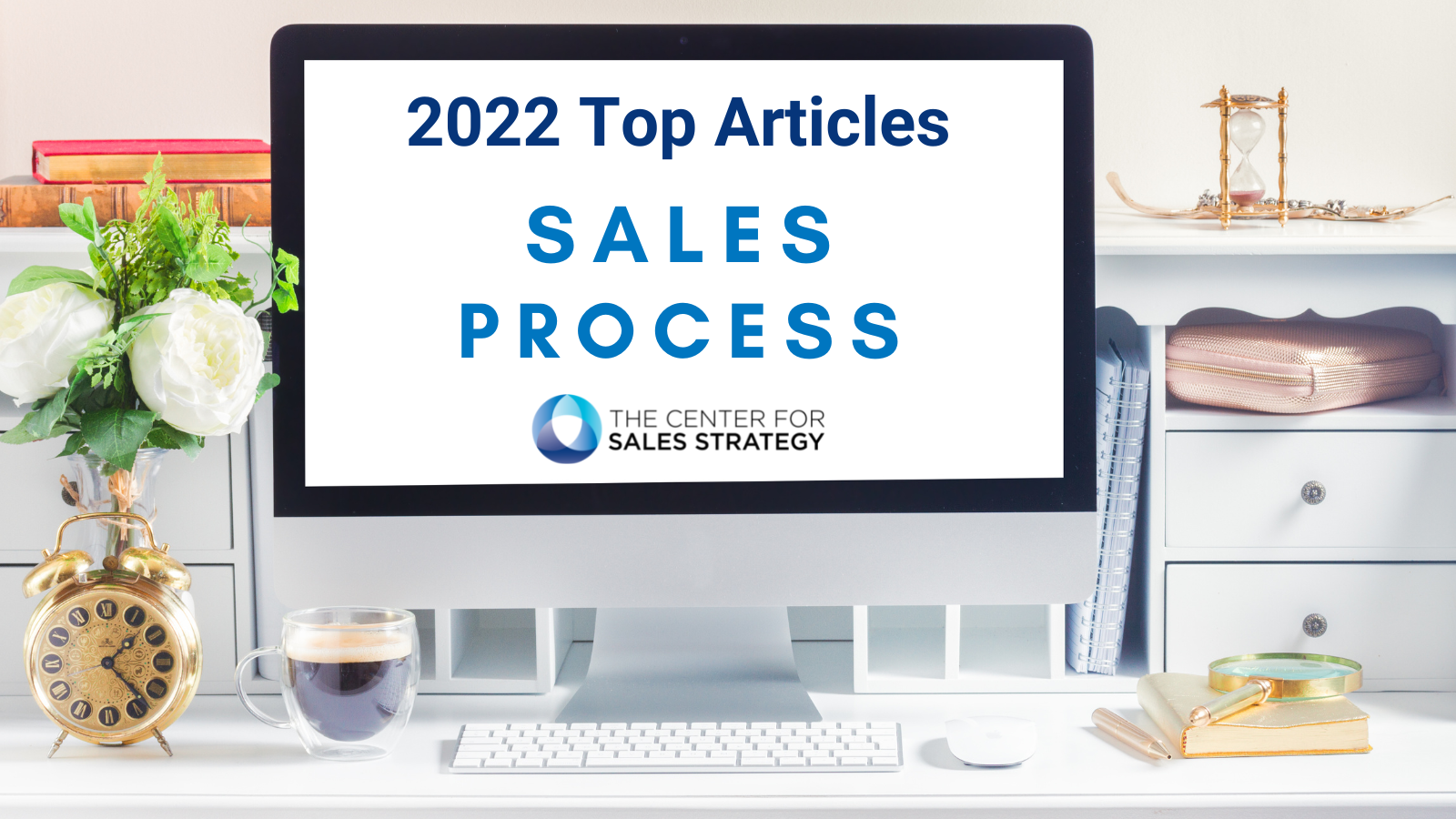 It's hard to keep up with every article we publish throughout the year! So, today, we're making it easy by recapping the most popular sales process posts we've published in 2022.
Providing quality content that helps our clients and visitors improve their sales performance is our goal, and we hope this blog has brought you insight, education, and tips to get you on the path to success.
We've searched for the most popular blogs of 2022, and we've curated these lists to bring you some of the most informative content from the year. Check out these top blogs on the sales process from 2022, and let them kickstart your 2023 sales strategy.
Top CSS Blogs on Sales Process from 2021
1. Three Sales Tactics You Should Retire Today
2. Proven Sales Process in a Softer Economy
3. 5 Ways to Improve Your Sales Process
4. 3 Major Problems in Your Sales Process and 1 Quick Thinking Solution
5. Don't Do It! Stop Pitching and Start Asking!
6. How Optimized Internal Processes Can Boost Your Sales
7. 5 Ways To Use Video As Part of Your Sales Process
8. Six Practical Ways to Help Your Team Make More Sales
9. Using Industry Insights to Get in the Door
10. How to Update Your Sales Process for 2022
These are the most-read blog posts on the sales process from 2022, and we hope they provide insight to help you have a successful year in 2023. Cheers to a prosperous New Year!