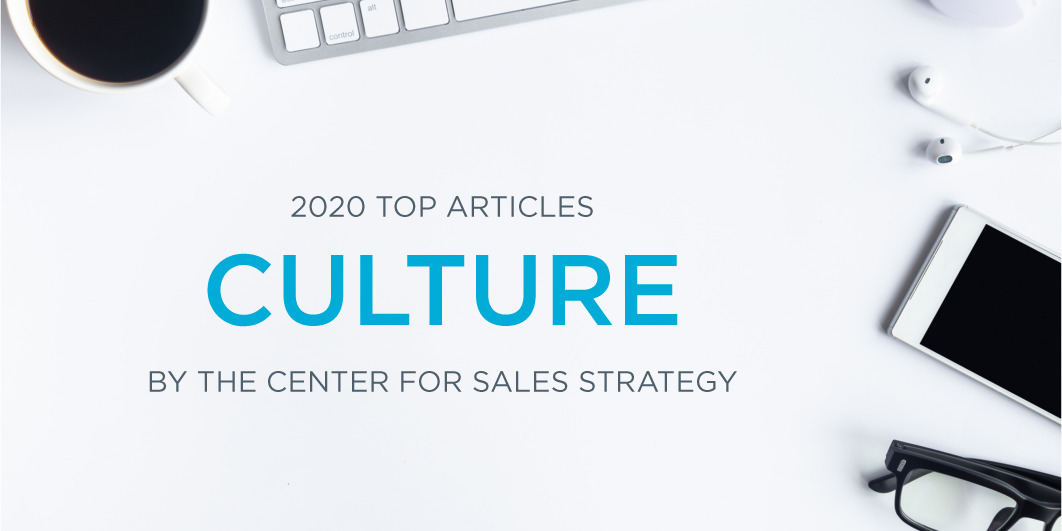 Providing quality content that helps our clients and visitors improve their sales performance is a goal of ours, and we hope this blog has brought you insight, education, and tips to get you on the path to success.
We've searched for the most popular blog posts of 2020, and we've curated these lists to bring you some of the most informative content from the year. Check out these top blogs on the sales culture and company culture from 2020, and let them kickstart your 2021 sales strategy.
Top CSS Blog Posts on Sales Culture from 2020
1. How to Increase Productivity and Promote Teamwork with a Remote Workforce
2. Rebuilding Your Company Culture
3. How to Keep a Sales Culture Intact While Working Remotely
4. Four Engagement Elevators You Can Use to Improve Your Company Culture
5. How to Keep Morale High While Working from Home
6. Is Your Revenue Problem Really a Culture Problem?

7. How to Crush Adversity with a Strong Sales Culture
8. Trust-Building Questions to Ask in the Workplace

9. Professional Development Books to Help Build Your Business Library
10. 5 Ways to Stay Connected While Working Remotely
11. An Easy, Low-Cost Way to Increase Employee Engagement
These are the most-read blog posts on the sales culture and company culture from 2020, and we hope they provide insight to help you have a successful year in 2020. Cheers to a prosperous New Year!