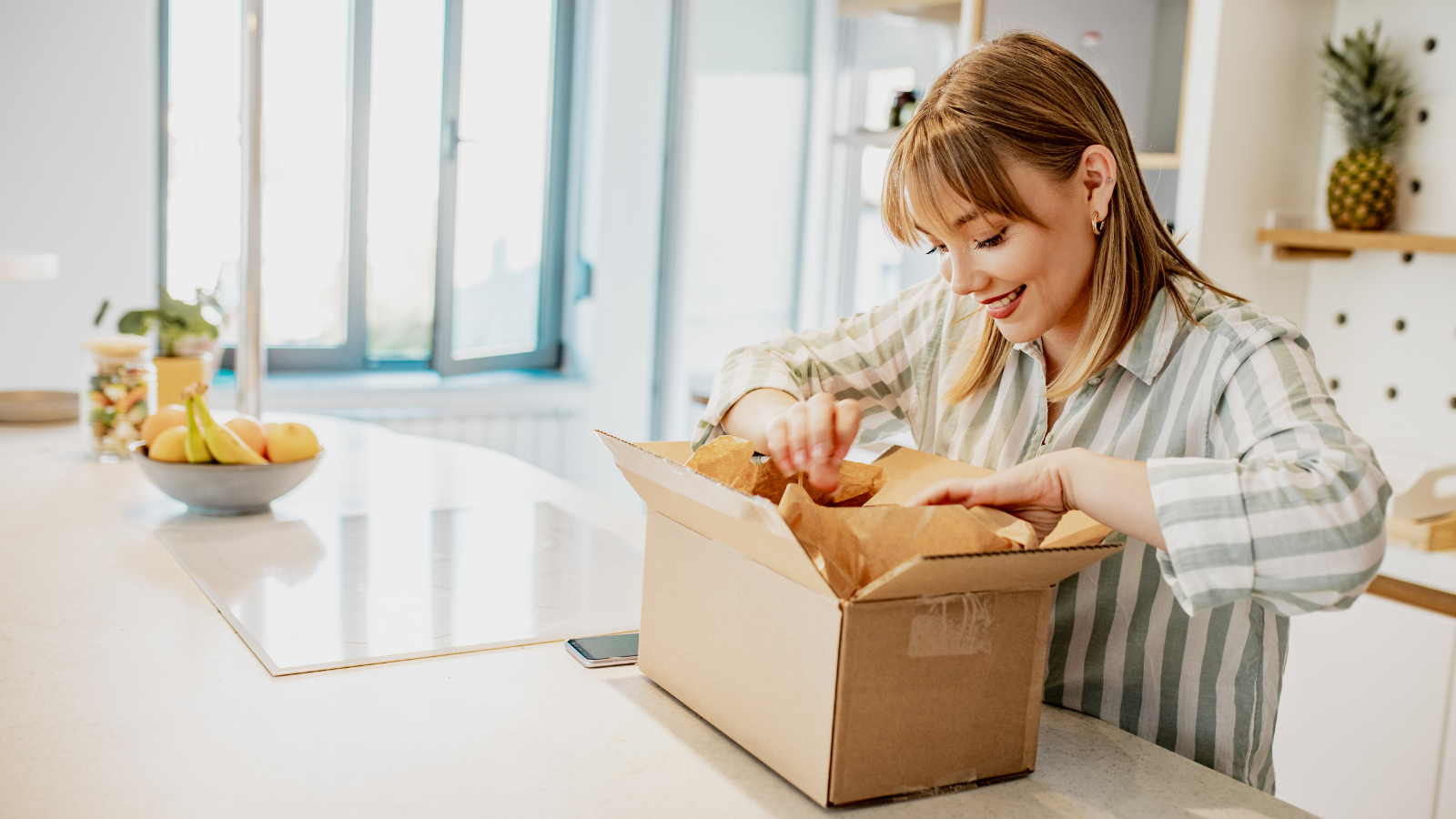 Client retention is and will always be pivotal for the success of businesses.
In fact, client retention is a true measure of the experiences an organization delivers to its clients. Based on these experiences, clients or customers decide if they want to continue business with a given firm or not.
In other words, a company's ability to retain its customers has a huge impact on revenue generation and profitability.
The Golden Rule for Exemplary Business Success
Convincing existing customers to make new purchases is more cost-effective than attracting new clients.
You've heard this often, haven't you? To substantiate, let us glance at the findings of the Harvard Business Review. It states that attracting new customers can be 25% more expensive than retaining an existing client.
Having said that, you should ensure that your company has a thoughtful framework of client retention strategies.
In the pursuit of charming new clients, you should never forget those who are already connected to you. This is, in fact, a golden rule for exemplary business success. Your existing clients are your tangible assets, and you don't want to put them at stake. The more clients you can retain, the higher your profitability. Simple mathematics!
Relevance of Client Retention in the B2B Channel
Client retention is essential in both B2B and B2C markets. Both B2B and B2C companies want their clients or customers to make repeated purchases for them.
However, for ventures into B2B sales, client retention becomes far more salient. In the B2B channel, you sell to businesses that rely on various products and services for their functioning. You'll have a smaller pool of clients than an enterprise into B2C sales.
Each client is invaluable to you. B2C companies can still afford to lose some existing clients from their massive clientele. The same is true for B2B companies that already have a small spectrum of clients. Losing even one client can considerably impact your business. Therefore, you have to ensure that your company constantly looks for ways to boost client retention rates.
An analysis by Bain and Company concluded that B2B companies can witness up to a 95% increase in profits with a mere 5% increase in their client retention rates.
As you can see, the scope for business success is humongous when you pay heed to client retention. Amplifying the client retention rates of your company is crucial to improving sales performance. However, in contemporary times, you have to look outside the box to hold on to your valuable clients. There's massive competitiveness in every vertical. The same is the case with attracting and retaining clients. Others will do their best to attract your clients by offering additional benefits to them. So, your best chance is to offer unmatched client services and be creative in doing so.
To help you with that, this blog lists some thoughtful and outside-the-box client retention strategies. With these worthwhile strategies, B2B companies can maintain healthy client retention rates. You can overcome the challenges of client attrition and ascertain big profits. So, let us get started!
Creative Ideas for Client Retention in the B2B Market
1. Welcome Clients Onboard in a Cordial Manner
When you deliver your product or services to a new client, it doesn't end there. In fact, this is where it begins. In its truest sense, the client journey starts when you have delivered the end product. From there on, you have to make sure that they get the kind of experiences they will love coming back to.
So, send your new clients a welcome mail and express the willingness to assist them in every possible way. Like you deliver onboarding experiences to your new employees for high employee engagement, you can do the same for your new clients.
In that way, you will inspire greater confidence and loyalty in them. They'll gravitate to the positive experiences delivered by you and will love to deal with you even in the future.
You can also offer them free demos on how to use the given product or service. You can offer to send your representatives to give an orientation of deliverables to their staff for hassle-free usage. You have to be consistent in ensuring that their experience remains on the positive side. As mentioned above, the onboarding of a new client is a beginning and not the end.
2. Have Dedicated Channels for Customer Support
Let's say you have subscribed to a new Wi-Fi connection for your workplace. In case there is any disruption in the connection, there will be large interruptions in almost all domains of work. Hence, you would want the service providers to have a dedicated customer support channel. You would want to convey the issue to them and get it resolved at the earliest.
How would you feel if there are no dedicated channels for customer support?
In that case, you wouldn't be able to report the issue in real-time to get it fixed. Would you still want to continue with the same Wi-Fi services? You would rather look to switch to a service provider that has round-the-clock availability to cater to customer queries, needs, and complaints.
In a similar way, your clients too need the same.
They want dedicated customer support channels to report their complaints or requests. You need to ensure continuous client support to them. The client support mechanism should be so strong that clients can have their issues resolved in real-time. Their complaints should be resolved on a priority basis before their experience begins to get bitter.
3. Accept Client Suggestions and Incorporate Them
Asking for client feedback and suggestions is a progressive idea. When you ask for their suggestions and recommendations, your clients feel valued. The key is to give them an overwhelming sense of belonging. Hence, you should ask them for feedback in a consistent manner. At the same time, you should not pester them for feedback.
Moreover, you should offer them channels to extend suggestions. You can even ask them for suggestions on product designs or service quality.
It will be great to have the client's perspective incorporated into your products and services. That will ensure higher quality and better customer friendliness. Also, you need to ensure that you communicate to your clients when their ideas have been incorporated. This will build greater trust and cordiality between you and your clients. Your clients will have enough reasons to stick to you.
4. Offer Value to Clients with Pleasant Surprises
Surprising your clients is always a great idea! To retain your clients, you should look for different ways to keep them happy and ecstatic. You can surprise them by sending a Christmas gift. Or you can also take them by a pleasant surprise by sending them wishes on New Year's eve. There will be endless ways and occasions for sending surprising your clients!
Another great idea is to send them a gift celebrating the anniversary of their association with your business. It's inexpensive and the value that these little surprises will drive will be priceless.
5. Engage Clients with Exclusive Previews of Upcoming Launches
Your exclusive clients need to know about your upcoming launches before others do.
So you should offer exclusive previews of imminent launches to your top clients. This will capture their excitement and will add to the allegiance. They'll look forward to knowing about the new products and services by your business. When you offer them a preview, you should also offer them a brief about how your upcoming launches can be game-changing for them.

Furthermore, you can even invite your clients to the launch of new products or services. Your invitations will make the relationship more amicable. The fact that you make it a point to invite them to every new launch will attract their loyalty. They'll appreciate the fact that you exhibit great worth for them and they will respond with the commitment to stay with you.
6. Host Your Most Valuable Clients for Business Dinners
This can be another rewarding way in direction of offering value to your clients. You can send them exclusive invitations for your company's annual party or various business dinners. This will again, promote a greater sense of belonging among your top clients. It will give them the impression that you value their relationship with your company.

They will value this allegiance, and would love to maintain it in the longer run. Rather than switching to a new supplier or business, they'll continue to do business with you.
For clients, customer experience is nowadays far more superior than product and pricing. If you can deliver happiness to them on all three parameters, they'll not go anywhere else. Building relationships beyond business will always be the key to retention!
7. Deliver Beyond Commitments
This may seem like a simple, obvious idea but it's not something that businesses implement in the usual sense.
Businesses often make overwhelming commitments and deliver much less than they promise. Making massive claims to win customers is not an uncommon thing. But when businesses underdeliver on their assurances, it disengages clients. For obvious reasons, they may not be interested to buy again from a business that overcommits and underdelivers.
This is where you have to come across a business that's different.
Let the quality of your business and customer service speak for itself. Make lesser commitments and deliver more than your verbal commitments. When you start exceeding client expectations, you'll win a massive share of their trust. Even you would love it when someone offers more than they committed, isn't it? It'll be a pleasant surprise driving positive emotions. Having said that, deliver more than you commit and see how your client retention rates go up!
To conclude, in the ultimate sense, all these strategies relate to extending value to clients through excellence in customer service.
Clients will be happy to come back to a business that offers value to them even if the prices are on the higher side. As a matter of fact, they prioritize service and experience above pricing. So, to uplift client retention rates and hence drive greater profits, you have to look for the brightest ways of promoting a sense of belonging among your clients.
Remember, they're more crucial for your business success than your potential clients!