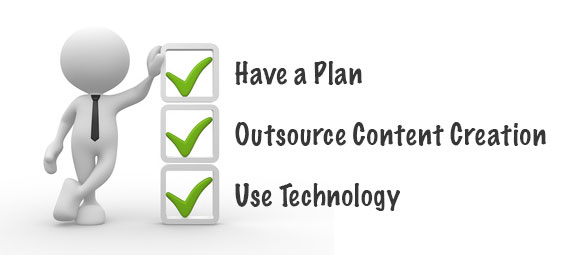 Recently while attending a meeting with a prospect and explaining the 7-Step Lead Generation process to them, and how they start to generate leads with inbound marketing, they made the comment that "inbound marketing is like understanding rocket science." This comment stuck with me and made it more evident than ever that to some, inbound marketing is not as easy to grasp as some experts make it appear.

Why is Inbound Marketing Difficult to Some?
If you understand Search Engine Optimization (SEO), social media, email marketing, and website design and have a great team of writers on staff, and have someone that can dedicate 10 hours a week or more to publishing blog posts and creating landing pages for your premium content, it's not really that challenging.
What? You don't have those skill sets within your company or the resources to dedicate to inbound marketing? It's okay… for those companies that don't have this expertise but are still interested in generating leads through inbound marketing there are plenty of ways to make the process easier and doable even for the smallest of companies.

How to Make Inbound Marketing Effortless
Well, you can't really make it effortless but you can do a few things to help supplement the resources you have available. Here are 3 steps to make inbound marketing easier: