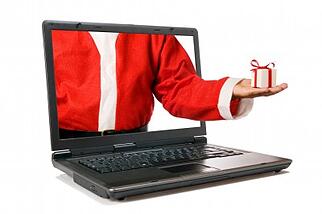 A train set, a doll that cries, a shiny red wagon… a stocking filled with chocolate and candy canes. If only the adults in our lives were as easy to please during the holidays as a five year old who is eager to see what surprises await. We might not want the things we longed for as children—and some of us might be partial to high-tech gadgets, or apps and software that make our jobs easier—but we think you might also appreciate a few things that will make 2013 your most successful year ever.
Here is our list of 10 things every salesperson wishes Santa would bring, along with some ideas on how you can make these things happen on your own—just in case the big man with the sleigh and flying reindeer fails to fill your stocking with holiday sales cheer.
Enjoy your gifts!
If you find these resources helpful, please share them on
Facebook, Twitter, LinkedIn and with your sales team.
Everyone at The Center for Sales Strategy wishes you a happy holiday season. We hope Santa brings everything you wish for!