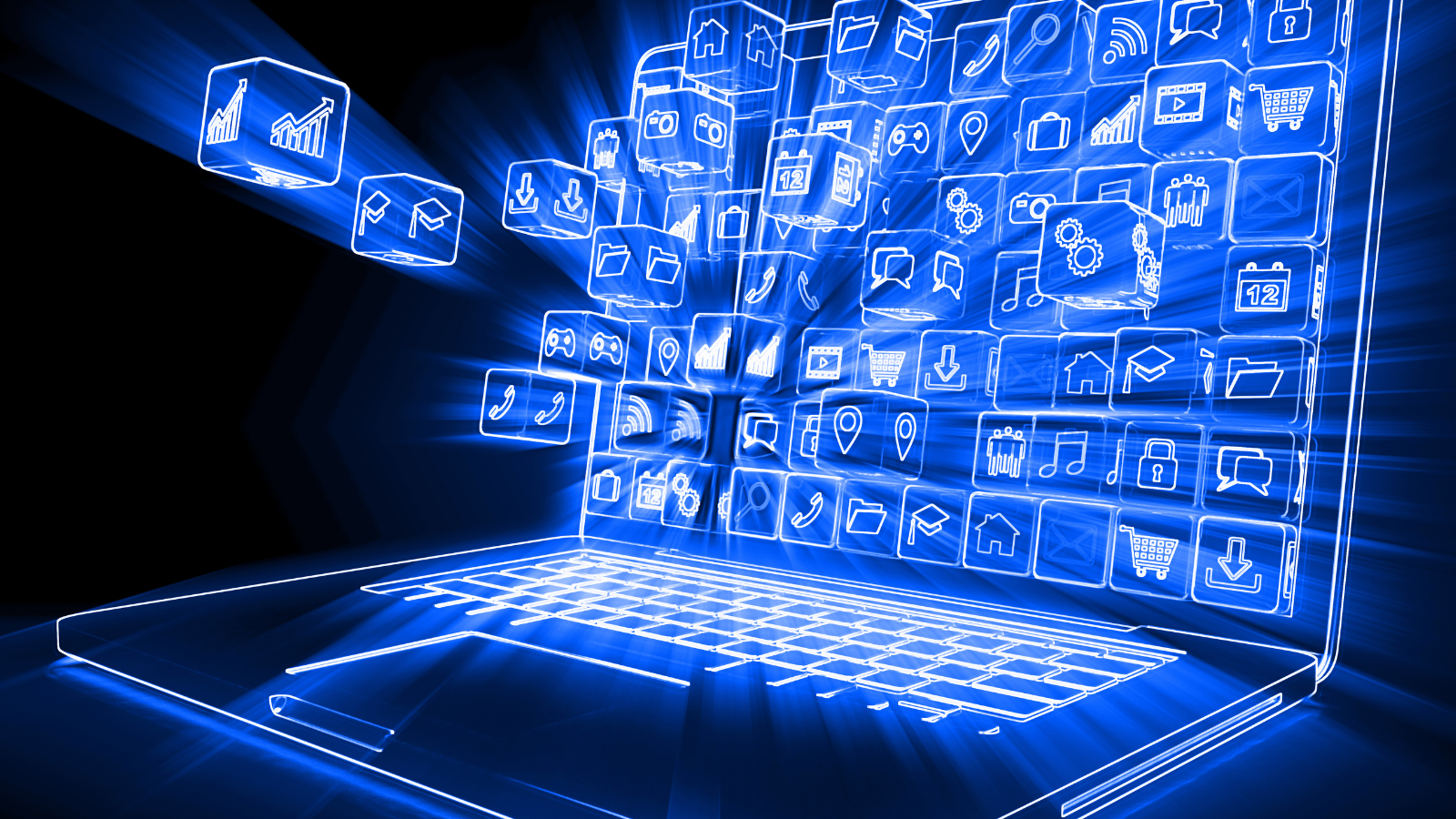 With most of the workforce now working from home, sales managers are figuring out what the new normal is when it comes to their team's workflow.
While there are numerous benefits to an at-home, flexible work schedule (like lower stress and a higher employee retention rate), sales teams still need all the help they can get for constant communication, effective project management, goal setting, and team building.
Thankfully, there is an arsenal of apps, integrations, and platforms that will not only help teams to stay motivated and productive, but will also help to crush quotas as well. Keep reading to find out which tech is right for your team.
Technology That Establishes Clear Communication for Your Remote Sales Teams
If you've worked on any sales team for long, you already know that communication is key. In fact, HubSpot's 2019 Remote Work Report shares that 29% of remote workers say communicating with coworkers is one of the biggest challenges they face working remotely… and that was before a global pandemic.
For the best, most effective communication you'll need both a messaging app and a document transfer platform for your entire team. Here are some of our favorites:
Microsoft Teams
If you're a Microsoft user and prefer a multi-feature approach, Teams is a great choice. Teams allows you to quickly chat through its messaging feature, schedule video calls with your team, and collaborate with each other by using screen sharing and its digital whiteboard.
Slack
With tons of app integrations, an intuitive UI, and multiple ways to organize communication (channels, direct messages, group messages, etc.) Slack is a top pick for streamlined, searchable messaging.
Zoom
If you haven't heard of Zoom by now, you've probably been living under a rock. That's because video conferencing is the next best thing to face-to-face interaction. Sales teams can easily make, schedule, and record calls with each other as well as with prospects.
Google Workspace
If you prefer Google, Google Workspace is truly the ultimate all-in-one choice. With Google Drive, Google Calendar, Google Meet, and Google Chat, you have a cohesive communication hub with your fellow sales team.
Honorable Mentions
Technology for Project Management
For project management tools, most of the time it comes down to personal preference and the workflow of your team. Depending on what you want out of a task management platform, here are some great choices:
Trello
For personal project management and to-do lists, Trello is a great choice. It's Kanban method allows those who are visual learners to map out their daily tasks with ease.
Asana
For larger, deadline-driven teams that require a lot of cross-collaboration, Asana is a great task-based project management tool for you. Asana is an especially great option if you are working with other departments like Marketing, Sales Opps, or Customer Success.
Monday.com
For a completely customizable, robust tool that is perfect for larger teams, Monday.com won't disappoint. With dashboards that give a high-level view of projects, Monday.com is often a favorite of sales leaders and C-suite executives.
Honorable Mentions
Basecamp
Click-Up
Airtable
Technology That Helps Set Measurable Goals and KPIs for Remote Sales Teams
What would a sales team be without targets? That's why it's critical for remote teams to have a way to track KPIs and measure goals.
HubSpot
HubSpot is equipped with KPI Dashboards for the sole purpose of staying on-track with high priority initiatives. It may take some time to get your dashboard right, but once you do, the pay-off is worth it.
Asana
If you're already using Asana for a project management tool, you're in luck. With goal tracking already built in, sales leaders can set KPIs and track targets with a click.
DataBox
Create your own custom dashboard or use templates to track KPIs for various sources with Databox. Databox pulls all your data into one place, so you can track performance and discover insights in real-time.
Honorable Mentions
Technology That Promotes Team Building and Engagement
One of the biggest drawbacks of not working in an office is the lack of face-to-face interaction and team building. 20% of full-time remote workers report feeling lonely daily, and 35% of full-time remote workers say they feel lonely two to three days per week. This shows the importance of prioritizing team building for a boost of morale, connection, and motivation.
For fun ideas to keep spirits high, check out our list of 5 virtual team building ideas like forming a book club or partaking in an online scavenger hunt here.
If you want to not only build camaraderie, but also trust we have put together a list of questions to ask in the workplace to increase engagement and develop a culture of transparency.
Provide Your Sales Team Tools to Succeed
Part of being an effective manager is ensuring your employees have the tools and resources they need to succeed. Now more than ever, it's of the upmost importance to have a solid sales enablement game plan in place.
For more resources on how to do exactly that, check out any one of our sales enablement articles here: