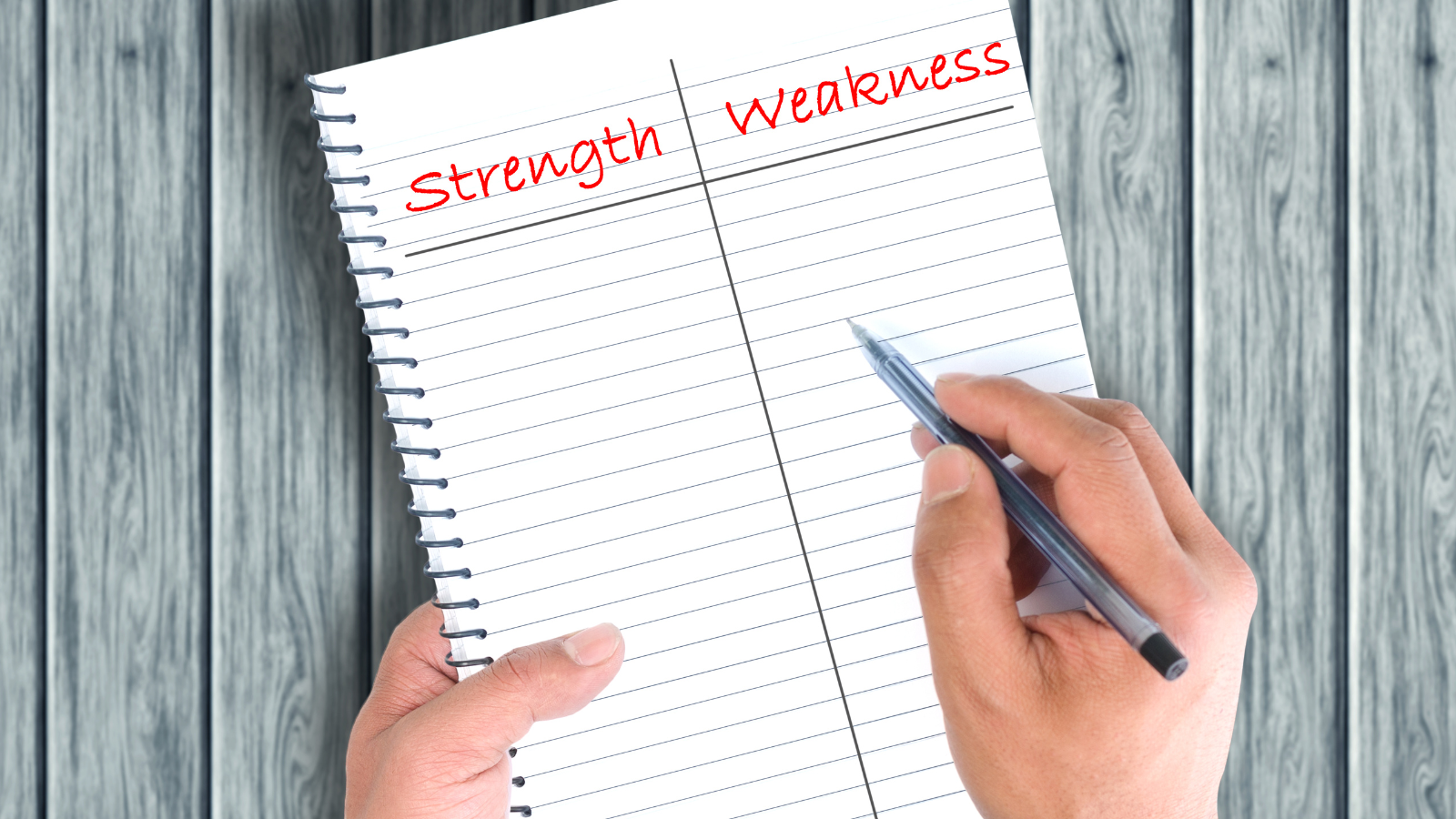 Wouldn't it be lovely if each sales candidate that you interviewed came holding a sign? "I'm Coachable." "I'm a Hard Worker." "I'm disorganized." "You can't trust me!"
Think of the time savings if everyone summed up their best strengths and their worst weaknesses for you and handed them over before an interview. You could come prepared with questions to find out how those strengths work for them (or trip them up) and if/how they work around those weaknesses.
Too good to be true? It's not. All you need is a validated talent assessment like the Sales Talent Assessment (STA) and a conversation with a Talent Analyst.
Know Strengths and Weaknesses
Sales is hard and getting more complex. Ask sellers and sales managers about selling post-pandemic, and they all seem to agree that it is a more complicated and difficult selling environment. To be successful, and to be a superstar, you need particular talents.
Let's start with new business development.
In the past 12 months, the new hires that I have talked to ALL have a new business goal. All of them. Veteran sellers may get a list but also have a strong new business goal. Prospecting and cold calling are the current sales reality.
So what talents do you need to look for to find that new business superstar?
Start with Activator. Activator is the talent that allows a seller to get the client moving in the right direction. The initiative to reach out, make contact, and convince the client to meet.
Now add in Positivity. If your seller has the positive enthusiasm to make the client want to talk to them, along with the firm belief that the next call will be a yes, then they are more likely to see New Business success.
And to round out your must-haves, look for Accelerator. The ability to ask for the money and close the deal.
In the quickly changing world that we live in, being able to adjust to different work environments is key. Whether it's working in a sales pit, in an office, from home, or a combination of those, the ability to put your head down, focus and get the job done is vital.
If your candidate has strong Work Ethic along with strong Discipline, they will be more likely to work hard and ignore distractions. And they also need strong responsibility so you trust that they will actually be working (and not playing golf) during the workday.
Talent Assessments and Working With a Talent Analyst
Knowing a candidate's strengths and weaknesses is just one part of the puzzle. The next is sitting down with a Talent Analyst and seeing how these talents work together or sometimes fight with each other.
People are complex and more than just a list of talents and weaknesses, so having a conversation about what combinations of talents may look like and how this person might fit with the manager and team are important to predicting success.
When we are talking about using Talent Assessment to find Superstars, we can't forget management assessments. Talented managers tend to be better at finding talented sellers. Managers with strong People Acumen tend to find and coach talented sellers up to their potential. With Achiever, they set clear goals and hold them accountable. And with strong Thought Process and Purpose, they make smart decisions, create a clear plan, and demonstrate that plan.
Conclusion
To build a strong sales team, plan to use a Talent Assessment with each and every hire and set up a time to review that assessment pre-hire with a talent analyst. Walk into your interview process armed with strengths, weaknesses, and a plan to find a person who will fit on your team and be your next Superstar.